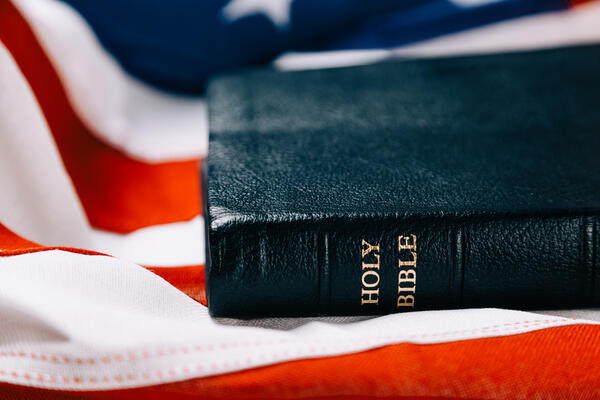 Good News Letter
July & August 2021
Pastor's Ponderings for July & August 2021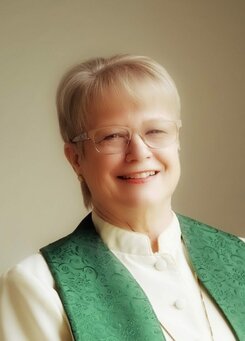 "The Lord is my light and my salvation; whom shall I fear? The Lord is the stronghold of my life; of whom shall I be afraid?" Psalm 27:1
Many years ago (too many to tell!) I was honored to lead Bible Study for the NYS ABWM Central Conference. The theme was "Come to the Edge" which focused on the excitement and fears we experience when new opportunities, responsibilities, challenges, and hardships present themselves in our lives.
For the past year and some months, we have all been living on the edge on so many levels as we have had to be wary and watchful in managing the threat of COVID infection.
And recently we have come to another edge – the reopening of public life, venturing out to restaurants, sports, gathering places and events, houses of worship . . . without COVID restrictions! Do we dare? Is it safe? Can we confidently step out?
Perhaps you find yourself at a different edge in your life – a recent ending or a new beginning, a challenge or circumstance that points you way beyond the edge of your comfort zone.
How will you take those necessary first steps or continue in the direction you must go without becoming overwhelmed with anxiety, self doubt or fear?
There are two stories in the Bible that come to mind whenever I need to have confidence and courage for living. The first is the Old Testament story of Joshua (Joshua1:1-9). Joshua was the new and relatively untried leader of Israel. His task was to bring the people into the Promised Land. God spoke to Joshua and said, "As I was with Moses, so I will be with you; I will not fail you or forsake you. Be strong and courageous . . . ."
The other story is found in Matthew 14:22-33. When the disciples who had been rowing hard in the storm saw Jesus walking toward them on the water, and thought he was a ghost and were terrified! But Jesus said it was he and not to be afraid. Peter challenged that if it really was Jesus, then Jesus could tell him to come out of the boat and walk on water too. And so Jesus did, and Peter scrambled out of the boat and He too was walking on water! But all too soon, Peter took his eyes off Jesus and became anxious about the strength of the wind and the force of the waves. He promptly began to sink. All he could do was cry out to Jesus to save him. And Jesus did.
I would say that Peter had most definitely experienced an edge in his life, and indeed, had gone right over it. To many it had seemed that Peter had failed. But we see that his failure was no problem to Jesus.
I remember a time when I, too, had gone over an edge feeling like a failure. I had decided to earn some extra money selling Avon. In those days we had to go door to door, and I was anxious and fearful. I rang the doorbell of the very first house on my route. A rather irritable woman answered and after finding out who I was, she promptly told me she was not interested. Then she pointed her finger right in my face and said, "And don't you ever come back here." Nodding my head, I took a step back and fell right off her porch! She was horrified and felt so sorry for me that she invited me right in. To make amends, I think, she asked me to show her a brochure. Well, this lady not only became a top customer, we became friends. At times, failures become successes. The important thing is to step out.
My prayer for you is that in the exciting, anxious, or fearful edges of your life you will have the strength and courage of Joshua and of Peter, holding fast to the faith that is yours through Christ Jesus our Lord. After all, he has promised to be with you always, never to forsake you, and to give you all the strength and courage you need!
In Christ's love,
Pastor Lynn
Musings of a Church Mouse
Well, it's finally warm out and thoughts of a church mouse turn to...well, you know. I continue to enjoy the beauty and comfort of your church. There is a little more traffic in and out now. The Grover boys are taking care of the lawn, so I get to see them quite a bit. Bev still cleans two times a week and of course Melissa is in the building five afternoons a week. I really look forward to 3 p.m. She has so much to do but she does it quickly and efficiently. She feels like family now and I enjoy knowing that she's in the office. Pastor Lynn comes and goes too - office hours, food pantry and more!
The boards are meeting in person now but I think some people still participate with a computer. I don't have one of those but I hear they're great.
Sunday mornings are a little busier too. It's starting to feel like the church that I love.
On Saturday mornings, I love to hear the people down in the rummage rooms. They are all so grateful to be able to get some things for their families and their homes. Sometimes we forget how thankful we should be for what we have. Listening to them chat as they come and go, is a great reminder to me.
When we're free to come and go safely, what is the first thing you'd like to do at church? I know what I will do. First, I'll double check the kitchen - when we're back, you know there will be food and with food comes crumbs. Then I want to go listen to my people sing and hopefully hear the choir. I bet they're really missing being together and singing. That's another family in our church. They sing, learn, pray and LAUGH...maybe that's why they sound so good - because they really love being together. Whatever you want to do...I pray that it will happen soon. Until then - I continue to be your faithful church mouse.
Announcements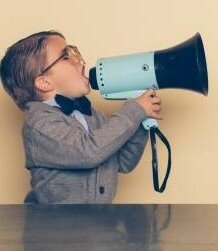 We need volunteers to do the Food Pantry for the month of July!
· New office hours starting July: Pastor Mondays, Tuesdays and Thursdays 9 a.m. - noon; Wednesdays will be Pastoral visitations and Devotions. Secretary will be Tuesdays through Thursdays 9 a.m. – 2 p.m.
· July 4 Worship is Communion Sunday. Wear your red, white and blue!
· July 11 Worship is Alumni Sunday. Wear your school colors!
· LOOKING AHEAD—A Service of Remembrance
During this past year, we have lost so many dear friends from our church family. When we are able to meet without restrictions, the Diaconate is planning to hold a Service of Remembrance to celebrate the lives of those we have lost, share our grief and perhaps heal a little. Please watch for more information. Yours in Christ, the Diaconate: Lois Lounsberry, Chair; Shelly Burt, Ann Gross, Luanne Perry, Ann Scott, Deb Stavish, Faith Stewart and Crystal Wright.
· Camp JYC 2021 Youth Retreat "REBOOT" will be held this summer! Information can be found on the Court table. Registration/Health forms need to be in by Sunday, July 18.
· Camp Vick Camp Vick is taking registrations for campers. Camp Vick will be holding their camp sessions at Pathfinder this year. You can see the schedules on their website by following this link: http://www.vpccministries.org/summer-camp/register-on-line/.
· Let's help Betsy Hubbard celebrate her 90th birthday! The family will be celebrating on July 18th at Meridith's new land (across from Donna Clayson's home) at the lake at 1 p.m. The church family is welcome to stop by and say "Happy Birthday!"
· "Imagine what God has in store this June 2021" American Baptist Churches USA BIENNIAL MISSION SUMMIT. June 24-26 online! To register visit www.americanbaptists2021.com. Highlights posted on bulletin board in the Court.
· The Rummage Rooms are still only open on Saturdays from 9-12. There is a big need for household items. Please keep that in mind as you do that spring cleaning or downsizing. They also need spring and summer, gently used clothing - especially infant's and children's. Donations are by appointment, just contact Claudia (. 585-968-3061) or Melody (585-968-3606). Now that many have received their vaccinations, maybe there are a few who would be willing to help sort, organize and stage the selling space. Generally, Tuesday are work days, but if a few more hands are available...other days are possible. There is also a need for people to help on Saturday mornings. Our customers are wonderful, and we need extra hands to take money and expedite their visits. Please contact Claudia or Melody to sign up. One hour, 3 hours, one day or more...up to you! Many of our community friends tell us that they depend on us, let's not let them down.
· Pencils and Crayons set up will be Friday, August 13 from 9 - 11 a.m. and distribution will be Saturday, August 14 from 9 a.m. – 3 p.m.
· Diaconate meeting August 16 at 6 p.m.
News from the Board of Christian Education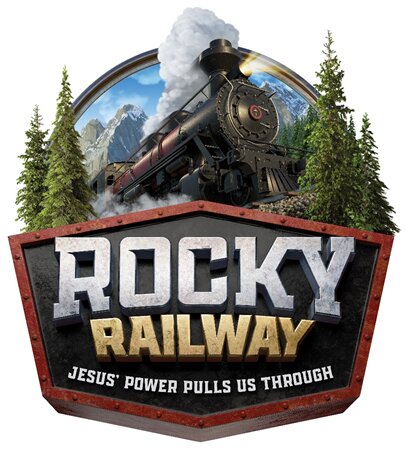 Climb aboard for mountains of fun at Rocky Railway VBS! On this faith-filled adventure, kids discover that trusting Jesus pulls them through life's ups and downs.
Children entering Kindergarten – 6th grade are invited to join the fun from 9:00AM – 12:00Pm August 16th – 20th. We will have Bible lessons, songs, crafts, games, snacks, and more!
To preregister or if you have any questions, call the church office at (585) 968 – 1531 or Melissa Grover at (585) 610 – 7082. Although preregistration is not required, it is helpful for planning purposes. The latest CDC recommendations and church policy will be followed.
------------------------------------------------------------------------------------------
Remember to get signed up for the Camp JYC retreat by July 18, the cost per camper this year is $65. Don't forget we offer scholarships to any family in need regardless of your church membership. The retreat is specially designed for kids completing grades 2 – 6 and we look forward to having a super fun time. This year our theme is REBOOT and we will be talking about how Jesus gives us a fresh start. Our memory verse will be "Jesus offers us a chance to start over as a friend of God" (Romans 5:11 – NLT). We will be enjoying all our favorite camp songs, swimming in the pool and games. Of course, don't forget the s'mores around the campfire. Make sure you sign up today and don't miss out! You can find registrations on the Court table at church or sign up online, just follow this link: https://forms.gle/arx3oqFzz4mFENgL7.
This September we intend to bring back Sunday School classes for all ages! Some big changes will be coming and we need your feedback to move forward as a family. Please take the time to pray about your needs in a Sunday School program for yourself or your children. We will be contacting families with school-age children to survey how best to minister to them. Adult classes should expect to resume as they had in 2019. We plan to offer the Bible Basics small group in the Fellowship Hall and Wired Word in the Lounge.
Men's Ministry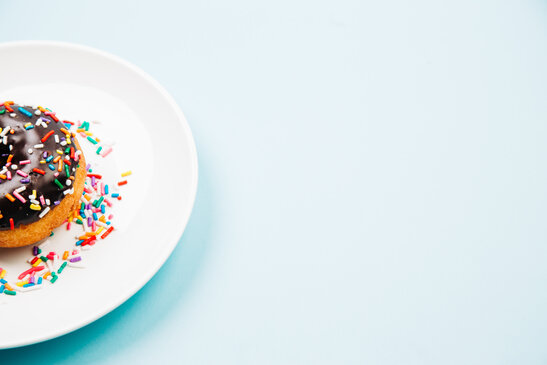 The men of the church are invited to join for a prayer breakfast on July 18 from 8:30 – 9:30 a.m. before worship. Stop in and share in a coffee and doughnut. We will be talking about some potential service projects with Camp Vick and here at Cuba First Baptist. Please contact Bill Beck to RSVP, we wouldn't want to run out of goodies.
As things begin to open up more, we look forward to a time when we can safely gather for meetings and fellowship. The rummage rooms are booming and the hope is that beginning on July 2nd, we will be able to be open on both Friday and Saturday. Please read the information about "what we need" that is in this newsletter and in your weekly bulletin. There are numerous opportunities to serve.
The Table Ministry is about to get back in the kitchen. As soon as the Department of Health gives us the ok, we'll be back in our happy place.
Since the ABWM doesn't meet in the summer, we will plan for our next meeting in September – that will be wonderful!!!!
We have numerous things to discuss, plans to make and of course – lots of time to laugh and enjoy each other.
As always, we thank all of you have continued to support our efforts and our ministry. Without our family, we would not be able to have these ministries.
Grief Support

The Grief Support group hope to finally be able to meet in person. As dates are firmed up…word will be sent out about time and location. As a reminder, Grief is found where anything has affected your life. The past year and a half caused a lot of grief, plus many lost loved ones and experienced tough times. As the climate returns to a more normal time – grief will not necessarily disappear. If you would like to be a part of a supportive and confidential group, please contact Claudia Little at 585-968-3061 or email at claudialittle7@icloud.com. All are welcome.
Rummage Rooms Update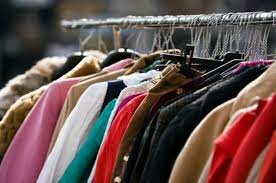 As you know, the rummage room has tried to remain in service on Saturdays when Covid regulations allowed. Now that more and more people have been vaccinated, the organizers are hoping to open on Fridays too. The target date will be July 2. This will be in addition to our Saturday hours. The hours will be 9-12 for both days. Through the pandemic, we have noticed an increasing need for this mission. Please consider joining in. In order to do this, we need help!
v People to help sort and stage items - generally on Tuesdays – but if you're available other days – arrangements can be made for you to work at your convenience. If walking is tough for you – there are stools so people could sit and sort, while others put out.
v People to work on Fridays 8:45-12. We now have a pay station that can accommodate a stool, so even if you're not able to walk around a lot – there is a place for you! (Sat hours are also needed)
v Some items come in (especially baby items) that need to be laundered before selling. If your washing machine is willing – please contact Claudia (585-307-8821) or Melody (968-3606)
v There is a huge need for personal care items. (NOT TRAVEL SIZE) suggestions would be: soaps, body wash, shampoo, toothpaste, deodorant, feminine products, colognes, lotions etc. Please note that bottles must be unopened. These items can be left at the church or contact Claudia. (No appointment needed for personal care items)
Donations are still by appointment only. Please contact Claudia or Mel to set up an opportunity to drop off your donations. As always, we are in great need of GENTLY USED children's, infant's, women's and men's summer and fall clothing. Also: housewares, linens, interior design items, kitchenware and small appliances. Electronics and upholstered items cannot be accepted.
P.S. This is not exclusively for women – men and teens are welcome!
Thank you in advance for your help. With your support, the ABWM and CFB can continue to serve the community.
Prayer Requests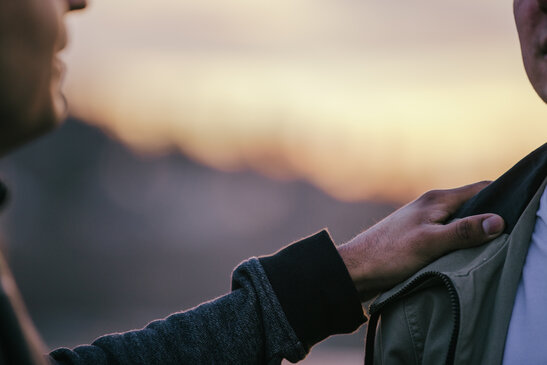 Prayers from June: Sharon Matteson and family; Karen Strahan; Sandy and Larry Lathrop; Joree Tavano; the family and friends of John Orcutt; the family and friends of Sallie Wild's sister Cindy; Amy Freidly; Grace Chase; Brandon Hewitt (Penny Green's friend's son); John Shelley; George Hadden; Dick Gleason (Andrea Wise's uncle); Jean Searle; Grace DeGroat; Ruth Bixby; Jason Patten and his daughter Loghann; Shannon Albert; Penny Drake (friend of Lee Stewart); Lora (Penny Greene's aunt); Keith and Vyrna Brown (Kim Gleason's parents). Other: Prayer for all those affected by COVID-19.
Special Interest Missionaries
David and Joyce Reed, IberoAmerica and Caribbean
Dan and Sarah Chetti, Lebanon
Peter and Sarah McCurdy, Mexico
*All those in the military, police, firemen, first responders, hospital workers, doctors, nurses, all front line personnel and our Nation and its new administration.
*All those in and outside of our congregation who may not be listed but need the healing power of the Spirit.
Remember in Care Facilities
Batavia VA - Dennis Chamberlain
Cuba Memorial Hospital - Gene Case, Pauline Comes
Eden Heights - Helen Swift
Field of Dreams - Betsy Hubbard, Joanne Guild, Doreen Vedder-Scott
Manor Hills (Wellsville) - Elva Gross
Wellsville Manor – Rod Cady
Birthdays and Anniversaries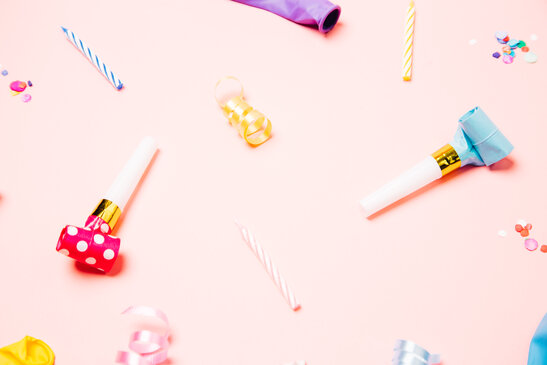 July Birthdays: 1 – Annette White; 5 – Jessica Searle; 9 – Trek Wilday; 11 – Linda Appleby; 12 – Isabella Wise; 14 – Sallie Wild; 18 – Katie Morehouse; 19 – Betsy Hubbard, Glenda Burdick; 25 – John White; 26 – Kirstyn Snyder; 29 – Dick Stolberg, Meaghan Snyder.
July Anniversaries: 5 – Skip and Greta Wilday.
August Birthdays: 3 – Sabrina Dunning; 8 – David Kumpf, Meredith White Martin; 11 – David Halstead; 15 – Eric Grover; 16 – DeAndre Ahrens, Garrett and Isabella Morehouse; 17 – Erica Goble; 29 – Joanne Hoagland.
August Anniversaries: 1 – Kelly and Lois Lounsberry; 2 – Robert and Kim Gleason; 9 – Brian Lewandowski and Sharry Campbell; 18 – Ken and Sallie Miller; 20 – Carl and Carrie Brace; 23 – Rockne and Jessica Searl; 25 – Walt and Ida Hibbard; 26 – Erick and Abby Poore; 27 – Randy and Natalie Snyder.
From the Board of Trustees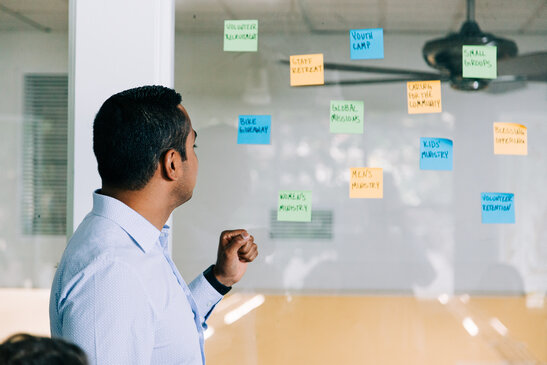 The Board of Trustees continues to monitor the finances and the physical wellbeing of the church. Working as a team, they meet monthly and discuss issues such as the financial reports, repairs to the church building and grounds and the day-to-day needs of Cuba First Baptist. If you have any concerns, please feel free to reach out to any member. The board consists of: Carol Shaffer, Lindsay Scott, Lee Stewart, Henry Mayo, Vinnie Tabone, Eric Grover, David Friedly, Tammy Clothier and Claudia Little.
One of the current needs of the board is finding 2 people to do a review of the finances. We are not required to do a full audit, but hope to be able to find a couple of willing people to help out with this task. It is not extremely complicated. If you would be able to help, or know of someone who might – please contact Claudia Little, Henry Mayo or Tammy Clothier. We are NOT required to have a CPA.
April produced an assortment of tasks. The furnace needed a repair, the boilers were inspected (and passed with flying colors), and the landscaping was refreshed. There are always little touch up jobs to keep up with and we're very fortunate to have Vinnie Tabone and Larry Hayward in our church family to keep us running.
We're awaiting word on a possible grant that would allow our Fellowship Hall to serve as an emergency shelter. It would be wonderful to be able to have a place for people to come in a time of community need or disaster. The building and grounds group will be busy!
Just like home, in order to be able to pay our bills, we need to monitor our spending and our income carefully. The Trustees are very aware that not everyone can contribute right now. We have many who are on set incomes, and times have money stretched tightly. Thank you to all who have continued to give when they can. So far, we're staying afloat. Please prayerfully consider your giving to the church. Some have shared some of their good fortune and that has been extremely helpful.
And just like a family, we persevere and work together to keep Cuba First Baptist a place that is welcoming to all, and striving to be the Hands and Feet of Jesus.
Financial Information
Please consider your giving during this uncertain time. You are able to contribute (kind of like a virtual offering!) at Cuba First Baptist Church. Of course you can also mail in your donations to Cuba First Baptist, 17 South St, Cuba, NY 14727. All checks should be made payable to: Cuba First Baptist.
Go to our website at cubafirstbaptist.org for ongoing information. There are Facebook links available on the website too.
Remember that you are not alone. Contact the church office at 585-968-1531 with any concerns. Leave a message if no one answers. Pastor Lynn retrieves messages.
Weekly Offering Goal $2390: 5/2 $3423; 5/9 $1228; 5/16 $1752; 5/23 $1123; 5/30 $1732; 6/6 $2343;
6/13 $3862; 6/20 $.
Online Services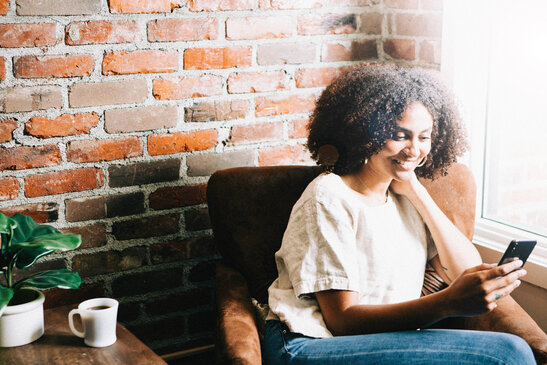 If you have internet access, you may join in to the YouTube Live broadcasts as I lead an abbreviated time of worship and prayer each Sunday at 10:00 a.m. through our church YouTube page. Bulletins will be emailed out with the specific link each Saturday and can also be found on our Cuba First Baptist Church website and Facebook page.
"And let us consider how to stir up one another to love and good works, not neglecting to meet together, as is the habit of some, but encouraging one another, and all the more as you see the Day drawing near" (Heb 10:24–25).
Our address is: 17 South Street, Cuba, New York 14727