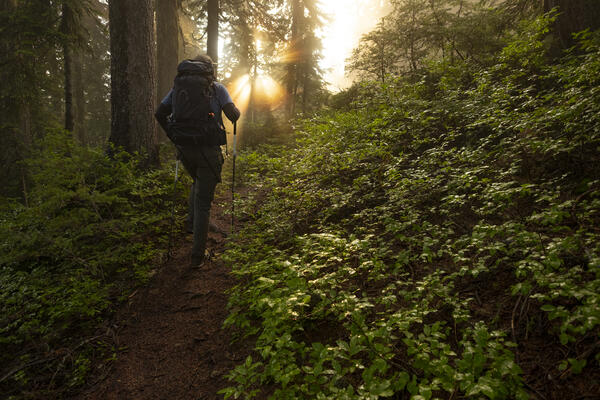 Pastor's Ponderings
The Trough
by Judy Brown
There is a trough in waves,
a low spot
where horizon disappears
and only sky
and water
are our company.
And there we lose our way
unless
we rest, knowing the wave will bring us
to its crest again.
There we may drown
if we let fear
hold us in its grip and shake us
side to side,
and leave us flailing, torn, disoriented.
But if we rest there
in the trough,
in silence,
being in the low part of the wave,
keeping our energy and
noticing the shape of things,
the flow,
then time alone
will bring us to another
place
where we can see
horizon, see land again,
regain our sense
of where
we are,
and where we need to swim.
Summer is waning, and soon much earlier sunsets and crisp morning air will signal a readiness for change: a new school year, fall house cleaning, storing away outdoor furniture, changing out seasonal wardrobes . . .I used to look forward to change – of having a sense of renewed energy, a fresh start, plans and preparations for ongoing ministry and mission coming into focus, small groups starting up again, and chatter in our Fellowship Hall.
All these changes could be prepared for in advance. They were concrete and certain. Life of the Church, as we call it, had a rhythm, a trusted cycle of ebb and flow as we moved through the seasons of the Christian year.
Our church life's journey through COVID has abruptly and uninvitedly changed all that. We are halfway through this second year of guarding against its threat – and one would think we would be used to it by now. But new uncertainties have surfaced with COVID variants that pose a greater threat and questions about the use and availability of booster shots.
We began our journey in March of 2020 by shutting down in-person worship and activities, staying at home as much as possible and practicing good hygiene and social distancing when we needed to venture out. Finally, a little over a year later, we could put aside the COVID check-in and vaccinated persons were not required to wear masks.
Now that COVID cases have increased and more variants are identified, Allegany County is on the Substantial list. We are back to requiring all persons to wear masks and social distance in public places. I can't help but feel deeply discouraged and depressed.
As if to add to this constant undertow of COVID produced stress, we are overwhelmed by waves of tragic news near and far. It can feel like we are stuck in a trough of apathy and fear, having lost our way to the future God has promised.
Pondering this, I recalled a poem, "The Trough" by Judy Brown. Her words buoyed my spirit and gave me a new perspective on the critical challenges we are presently living into and dealing with. I hope that it will lift your spirit too.
Whenever you are feeling fearful, overwhelmed, or lost, my prayer for you is that you will rest in the certainty of God's love and care for you, and that you will be strengthened day by day for the journey ahead to God's bright and promised future.
Trust in the Lord with all your heart, and do not lean on your own understanding. In all your ways acknowledge him, and he will make straight your paths. Proverbs 3:5-6 ESV
In Christ's love,
Pastor Lynn
Musings of a Church Mouse
Well, I didn't think this day would ever come, but FINALLY I have some things to tell you about. The church seems to be a little more full of activity. The Rummage rooms are busy on both Friday and Saturday. I don't go down there when they're open, but I do sneak in occasionally during the week. There's one lady (I think her name is Mel) that seems to LOVE working there. She comes in, sometimes alone, several times during the week. She goes through tons of bags and boxes, sort things, fold them and puts them out for people to look at on the weekend. I'm not sure if you know, but sometimes things go to Buffalo to be shared and some things that are stained, ripped or really in bad shape – go to the "puppy man". I was pretty excited to hear that there might be puppies, but I learned that he takes things to make bedding for an animal rescue. I think that's really great! Usually on Tuesdays, Mel has friends with her. There are several ladies who come in and help. Then on Friday – even more people come to work. – even a teenager! She's great because she can scoot around pretty fast! Mel comes again on Saturday with other friend to sell to the Saturday shoppers. They are always looking for people to help – I bet if you ask Mel, she'd be sooo happy.
In addition to the rummage rooms, there has been lots of activity getting ready for the "Pencils and Crayons from Heaven" mission. Over 80 backpacks were filled for local families to pick up, to help get their kids off to a great school year. This is at no cost to the families and is supported by our church, the community and by a grant received from the Renodin fund. I live in the BEST place! Even more good news – VBS is happening this year. I have seen lots of fun things being planned. I'll let you know next month how it all went – but I know it was great!
So, even though my life still isn't like it was a couple of years ago, I am still very thankful for my church and my community. I am a lucky mouse. Oh – I almost forgot! One day, I heard the strangest sounds. Kind of like -Ping Ping, Ding Ding, Thump thump . It took me the longest time to figure out what was happening! Finally, I snuck into the sanctuary and found a lady tuning the piano – (Who knew they had to be tuned?) It was great to watch her, and hear how music is made. I'd love to run around on those keys but guessing it wouldn't be a popular move. Sigh…. A mouse can dream. I am forever hopeful that I will get to see more of you in the coming days and weeks. Until then, thank you for being such a great family.

· New office hours starting September: Pastor Mondays 9 a.m. - 12 p.m., Tuesdays and Thursdays 3 p.m. - 6 p.m.; Wednesdays will be Pastoral visitations and Devotions. Pastor will be on vacation September 20 – 26. Secretary will be Monday through Friday 3 p.m. – 6 p.m.
· September 8 Diaconate Meeting 6 p.m. in the Fellowship Hall.
· September 12 Happy Grandparents Day!
· September 13 Financial Committee Meeting 5 p.m. then Trustees Meeting 6 p.m. in the Fellowship Hall.
· LOOKING AHEAD—A Service of Remembrance
During this past year, we have lost so many dear friends from our church family. When we are able to meet without restrictions, the Diaconate is planning to hold a Service of Remembrance to celebrate the lives of those we have lost, share our grief and perhaps heal a little. Please watch for more information.
Yours in Christ, the Diaconate: Lois Lounsberry, Chair; Shelly Burt, Ann Gross, Luanne Perry, Ann Scott, Deb Stavish, Faith Stewart and Crystal Wright.
· Rummage Rooms - open Friday and Saturday. 9-12
Masks and social distancing required
Drop offs are BY APPOINTMENT ONLY. Call 585-968-3606. Or 585-307-8821 to schedule a time.
Maximum donation at this time is 4 bags. Thank you!
Pencils and Crayons from Heaven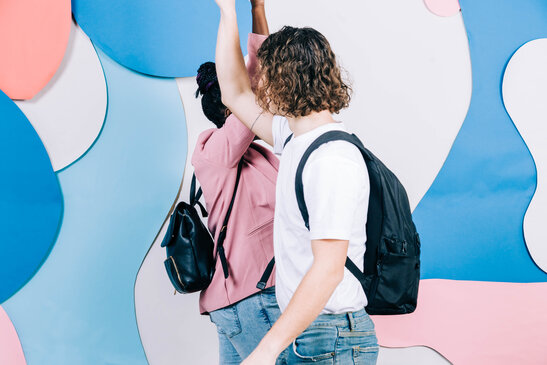 Many thanks to all who supported and/or worked on the "Pencils and Crayons from Heaven" Backpack mission. This year, we were able to provide school supplies and a brand new backpack to over 80 students from the Cuba Rushford School system. The gratitude from the parents was heartwarming but the smiles from the kids was priceless.
This project is sponsored by the ABWM, our church and community family and partially by the Renodin grant. Without the cooperation and support of all, those smiles would not have been seen.
If you are aware of a family that could use a little help with supplies, please contact Claudia Little. There are still a few available. Students would need to be entering pre-K through grade 5.
Anyone who would still like to make a financial donation towards the cost of the backpacks and school supplies (avg $30 per bag) can still do so by sending a check to the church. Checks should be made payable to "Cuba First Baptist" with SCHOOL SUPPLIES in the memo line.
Thank you again for all the help. A special word of thanks to Nancy Mayo who jumped in with contacting and registering the families! It's a lot of work!
From the Board of Christian Education
The dust has settled from camping retreats and VBS 🚂both programs were ready to go after a year off and saw great success. Numbers in both ministries were strong, staffing was a challenge but our wonderful volunteers made everything memorable and God provided just the right people.
Looking to the fall as of now there will be the opportunity for both adult classes to resume and a decision on how to approach youth classes is being made. Adult classes will resume on Sunday, September 12th meeting in the lounge and in the fellowship hall. If you have Sunday School age children and have not been contacted by a board member please call the church office, we really want to hear from you. Just as a reminder as we look ahead, plans are underway for a fall fest, the ABY convention in Syracuse is planning to be in-person, and of course advent will be here before you know it!
Camp JYC Youth Retreat:
After a year off in 2020 we were all eager to get back to a weekend of camping, songs, and adventures. With so much of our lives coming off "pause" it was a great time to take a look at some of the fresh start or second chance stories in our Bibles going along with our theme of "Reboot: Jesus is my fresh start". There is not too much to report on the camp itself everything was pretty much the same but the Franklinville Baptist Church is doing a great job taking care of all the grounds. For the 2021 season the retreat welcomed 25 campers with an unusually high number of first time campers. We sure hope that we now have more life-long camp kids. After all, half of our counselors went to this retreat when they were kids and now they are bringing their own kids to enjoy the weekend. Not only did 2021 see a high number of new campers but we also welcomed many new volunteers of the 15 adults on site this year 5 were completely new to volunteering at camp. A big thank you goes to all of them for saying yes and trying something new, thank you Glenn Smith, Heidi Howe, Laurel Comstock, Carl Brace, and Lydia Lochman. This year Carrie Brace traded in her sleeping bag for a spatula and she organized the kitchen with her husband Carl, feeding 45 hungry campers is not an easy feat. They did an amazing job not only with the food but they brought a joy that resonated from the kitchen which made everyone feel welcome and loved. We welcomed back plenty of adult leaders who helped the new folks learn the ropes and provided the stability that makes programs like this a success. Thank you to Jessica Searle, Deb Stavish, Pastor Alex, Maghen Beck, Larry Wise, Ed Piwko, Eric Grover, and Janet Hadden. This ministry is fast approaching 40 years of success and it has truly been a team effort all those years. It is an immeasurable blessing to organize and plan this event and none of us could do this without the support and prayers of our church family.
Thank you everyone - Bill Beck
COMING SOON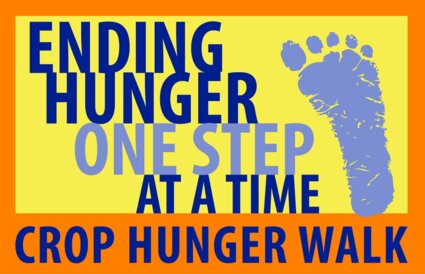 The annual walk will take place on Sun., Oct. 3rd at 1:30 PM.
As always we will be working together in the mission of providing for those less fortunate.
Overseas, CWS uses funds raised to provide clean water, improve crops, provide education for children and adults, to improve sanitary conditions, and to assist refugees. CROP funds also support disaster relief both here and abroad. Our local food pantry benefits each year as well.
Everyone is invited to be a part of this fund-raiser. Spend just one hour walking or contribute a few dollars to make a difference to those in need. This is a great opportunity for you to help enrich the lives of others.
Contact Ann Gross to register as a walker, to make a donation, or with any questions you may have.
585-968-2773 or ann_lee_gross@verizon.net
The ABWM is still on "pause" for meetings, but the plans for the Holiday Market are still in place. We pray that the COVID-19 climate will allow for this great event. The rummage rooms are booming again. We continue to observe the COVID-19 guidelines, but at this time are able to open on both Friday and Saturday from 9-12. This mission allows so many in our area to get the things they need for their homes and their children. A week never goes by that a customer doesn't thank us profusely for being there. We will soon be offering personal care items. If you would like to donate any shampoos, deodorant, body lotion, tooth paste, tooth brushes etc…you can leave those items in the box in the court. Just a reminder that we need full size (not travel size) unopened bottles, tubes or packages.
The plan is for the "Christmas Room" to open in November. If you have holiday décor or items that you would like to donate, please contact Claudia Little at 585-307-8821 or Melody Hayward at 585-968-3606 to set up a drop off appointment.
On the subject of donations, there is a large need for women's and children's clothing (all- but especially boys – sizes 8-18), also men's clothing and of course we're about to enter the cold weather season – so coats, sweaters and jackets are needed. The ABWM will continue to schedule drop offs. Some have asked why – the explanation is – to control inventory quantities and quality. We no longer have piles of bags, sitting in the rain – waiting to be sorted. We also ask our contributors to remember that we need GENTLY used clean items. Household items are also an never ending need. We have many in our community that depend on the rummage rooms for kitchen wares, utensils, small appliances and linens. If you have any of these items, please consider donating. Costume jewelry is also very popular with our shoppers.
The Table Ministry lies in wait for an opportunity to serve. We continue to monitor the guidelines set by the NYS Department of Health. At this time, we cannot bring foods into the church that have been prepared at home, but we faithfully wait until the day that they can!
Thank you to all who have continued to support the ABWM, the rummage rooms and the Table Ministry during these uncertain times. Thanks to you, the women can continue to support the church financially, prayerfully and emotionally. Please contact any member or Claudia Little (585-968-3061) if you are aware of a need in our church or community.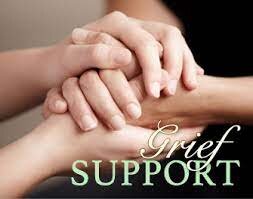 Because of recent up-ticks in COVID-19 in our area, the Grief Support group will continue to chat via email, phone, and text. So many in our family have experienced loss during the pandemic – not only loved ones, but way of life, employment and more. All of these life changing experiences promote grief – each in its own way, but all can benefit from understanding hearts and minds. Please contact Claudia Little if you would like to be included in any conversations. It is through the love and caring of our neighbors and friends that we can walk this difficult path.

Prayers from July and August: Our VBS staff and kids; Our Camp JYC staff and kids; Jeremy (Pattie Hibbard's son-in-law); Steve Wise; Emma (Tammy Clothier's daughter); Al Mohilewsky; Sharon Matteson and family; Karen Strahan; Joree Tavano ; Grace Chase; Brandon Hewitt (Penny Green's friend's son); John Shelley; George Hadden; Dick Gleason (Andrea Wise's uncle); Grace DeGroat; Ruth Bixby; Jason Patten and his daughter Loghann; Shannon Albert; Lora (Penny Greene's aunt). Other: Prayer for all those affected by COVID-19. . Sympathy: Prayers to the family of Connie Mitchell. Connie has begun her journey to her Heavenly Father.
Remember in Care Facilities
Batavia VA - Dennis Chamberlain
Cuba Memorial Hospital - Gene Case, Pauline Comes
Eden Heights - Helen Swift
Field of Dreams - Betsy Hubbard, Joanne Guild, Doreen Vedder-Scott, Sharon Matteson
Highland Park & Rehabilitation Center – Joanne Hoagland
Manor Hills (Wellsville) - Elva Gross
Wellsville Manor – Rod Cady
Special Interest Missionaries
David and Joyce Reed, IberoAmerica and Caribbean
Dan and Sarah Chetti, Lebanon
Peter and Sarah McCurdy, Mexico
*All those in the military, police, firemen, first responders, hospital workers, doctors, nurses, all front line personnel and our Nation and its new administration.
*All those in and outside of our congregation who may not be listed but need the healing power of the Spirit.
September Birthdays: 1 – Annette White; 5 – Jessica Searle; 9 – Trek Wilday; 11 – Linda Appleby; 12 – Isabella Wise; 14 – Sallie Wild; 18 – Katie Morehouse; 19 – Betsy Hubbard, Glenda Burdick; 25 – John White; 26 – Kirstyn Snyder; 29 – Dick Stolberg, Meaghan Snyder.
September Anniversaries: 5 – Skip and Greta Wilday.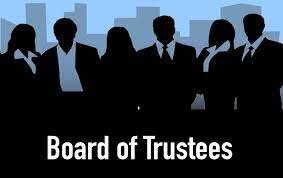 Although the board does not gather for meeting in the summer months, the work of monitoring the finances and property continue. The finances at Cuba First Baptist are in fair shape but we hold out great hope that as a more normal world returns, the giving will return also.
There have been several minor repairs around the church and a great thank you goes out to Vinnie Tabone for all his help. If anyone would be willing to help with trimming of the shrubs around the church, please contact Carol Shaffer. Thank you to the Grover boys for their lawn mowing.
If you have any concerns about the church finances or property, please feel free to contact of the members of the board. (Carol Shaffer, Henry Mayo, David Friedly, Tammy Clothier, Eric Grover, Lindsay Scott, Vinnie Tabone, and Claudia Little)
Claudia Little, Chairman
August 16, 2021
From ABCUSA -
Prayer for Haiti, Gifts Invited for One Great Hour of Sharing
"Our prayers go out to the people of Haiti who have recently experienced the death of President Jovenel Moïse, a tropical storm, and now a 7.2 earthquake that occurred on Saturday, August 14, 2021. May God bring comfort, healing, and hope to this shattered and grieving country," said Dr. C. Jeff Woods, Interim General Secretary of the ABCUSA Office of the General Secretary.
One Great Hour of Sharing
As we watch events unfold in Haiti closely, we invite prayer and continued gifts to One Great Hour of Sharing to support those in need.
Donations to One Great Hour of Sharing can be made via your church; by visiting https://www.abc-usa.org/ and clicking "Give Online" at the top right of the page; or check designated to "One Great Hour of Sharing" and mailed to ABCUSA, PO Box 851, Valley Forge, PA 19482-0851.
One hundred percent of donations go to relief efforts; no dollars are retained for administrative costs. To ensure that your church receives credit for your gift, write the church name on your check or, if giving online, in the "comment" box.
One Great Hour of Sharing is administered by the World Relief Committee of the Board of General Ministries of American Baptist Churches USA. The committee facilitates American Baptist emergency relief, disaster rehabilitation, refugee work and development assistance by establishing policy guidelines and overseeing distribution of the annual One Great Hour of Sharing offering received by churches.
American Baptist Churches of New York State
3218 James St.
Syracuse, New York 13206
Attention Men and Youth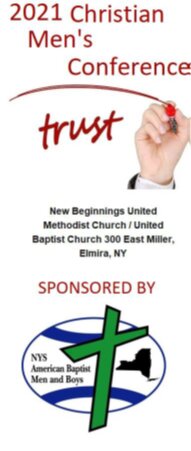 Conference Cost
(Saturday Lunch and Dinner meals included)
Laymen Packages
$45.00
Youth Package *(12 to 18 years)
$ 35.00
Clergy Packages*
$ 40.00
Virtual
$20.00
*Clergy & Youth pricing is at a special reducedrate — YOU MUST register before Sep. 15th tomaintain this price. After Sep 15th, you payLaymen rates.
A limited amount of scholarship funding is available. Pastor endorsement is required.
A deposit of $20 is required to secure your reservation.
Sorry, no refunds for "No-Shows.
Air Conditioned meeting room
Note: The Conference Package includes, lunch, and dinner meals
Please register by Sep. 15, 2021
We welcome men from other denominations to gather with us again this year.
AB Men NYS Conference 2021 theme is " TRUST" based on Romans 15:13
MEETING PURPOSE
To help men establish and nurture a personal relationship with Jesus Christ.
To share personal feelings and experiences with other men in an atmosphere of trust and confidence
To create an atmosphere in which men will freely acknowledge their dependence on God in life's successes and failures
To encourage men to construct a more intimate relationship with family and friends
All growth occurs in relationship.
To encourage men to grow and experience the joy of living fully to become all they were meant to be by the Creator.
September 25, 2021
Conference start time 10:00 AM
AB Men: bringing men and boys into a saving relationship with Jesus Christ.
www.baptistmennys.weebly.com
SPEAKERS:
Key Note Speaker: Reverend Charles E. Walton: Reverend Charles E. Walton born July 18, 1948, is the eldest of the five children of the late Rev. Dr. Clyde B. Walton and the late Creather J. Walton of Garner, North Carolina.
Graduating from Garner Consolidated High School in 1966, he went on to attend Shaw University in Raleigh North Carolina. In 1969, at the end of his junior year at Shaw, Rev. Walton was called into active military duty and served in the United States Air Force for four years. Two years of which were in Upper Hayford, England. After discharge from the military, Reverend Walton returned to Shaw University to complete his Bachelors of Arts Degree.
1973 to 1980 Served as a Sunday School Teacher and choir member at the Oak City Baptist Church, Raleigh, NC.
Served as Youth Director, Youth Choir Director, Sunday School Teacher and Deacon at New Bethel Baptist Church, Macon, NC
1988 Preached his initial Sermon at New Bethel Baptist Church in November, and was elected to serve as Assistant Pastor.
1990 While serving at Second Baptist of Macon on the 4th Sunday of each month, he was called to Pastor, Olive Grove Missionary Baptist Church in December2000 Received his Master of Divinity Degree, Shaw University, Raleigh, NC., after completion of the basic courses through Shaw University's Extension at Big Ruin Creek Baptist Church, Henderson, NC
Olive Grove has grown from service once a month – to three Sundays a month with Bible Study, Sunday School, a Masters Class and other ministries. But, the greatest challenge came in 1996, when Olive Grove Missionary Baptist Church burned. With unyielding prayer and help from the American Baptist Churches, USA, the Olive Grove was rebuilt and dedicated in May 1997.
Affiliations:
Other ministry involvements include: Chairman, Finance Committee, GBSC of NC; Chairman, Warren Co. JCPC; Moderator, United Shiloh Baptist Association, Vice-Moderator, United Shiloh Baptist Association; Chairman, Election Committee General Baptist State Convention of N.C.; General Board Member, GBSC-NC; North Carolina Social Services Association; Vice Moderator, Reedy Creek Association.
A retiree, Rev. Walton was employed as a Social Worker Supervisor with Warren County Department of Social Services for 22 year and Wake County for 12 years as a social worker before that.
He is married to Mary Ann Alston Walton, they have 3 adult children Charles Jr. (Markeeyah) Justin (Renita), and Kelley Anne and 6 grand children.
For more information visit
https://olivegrovembc.org/
Rev. Tom Bell: Rev. Bell serves as Pastor of Elbridge Community Church and has previously served at Coopers Plains Community Church.. He is the Pastor Consultant for the AB Men NYS Executive Board and was also a featured speaker for our conference in 2009. He has served on the ABC NYS Board of Missions. He is involved in many organizations as a board member serving the local churches and community in the Elbridge-Jordan community as well as the greater Syracuse area.
2021 AB MEN NYS New Beginnings UMC/United Baptist
Conference Registration Form 300 East Miller St. Elmira, NY
September 25, 2021 10am-7pm
Name and Mailing Information (use a separate form for each person) (please print clearly)
Name:_____________________________________________________
Mailing Address ___________________________________________
City:________________ State ____________Zip Code __________
E-mail ___________________________________________
Home Church/Association ________________________________________Age____________
2021 Prices - A deposit of $20 is required to secure your reservation
Laymen Cost
$ 45.00 ________
Clergy Cost(Clergy pricing is at a special reduced rate - - YOU MUST register before Sep 15th to maintain this price. After Sep 15th you pay Laymen rates. Online registration price is $45.00)
$40.00 ___________
Youth Cost (12 to 18 years)
$35.00 ________ (On Line registration price is $45.00)
Virtual Attendance
$20.00 ________ (we will provide you with a link and code to join us virtually)
I would like to add $________ to my registration for:
Booster Club Project __________ Conference Scholarship Fund __________
General Fund __________ Disaster Relief __________
Boys Scholarship Fund ____________
Total Enclosed $ ________________
Online registration available at baptistmennys.weebly.com
A limited amount of scholarship funding is available when there is a financial need. Pastor endorsement is required. Please submit endorsements below. You will be notified once approved.
Scholarship requested in the amount of $_______________. I recommend a Scholarship for the above name individual so he can attend the 2021 Christian Men's conference sponsored by American Baptist Men NYS..
____________________________ __________________________________
Pastor's Signature Church Name
Make checks payable to: ABMen NYS Mail to: ABMen NYS, c/o Rich Russell
43 Orchard Park Rd.
Pine City, NY 14871
Online registration available at baptistmennys.weebly.com
Financial Information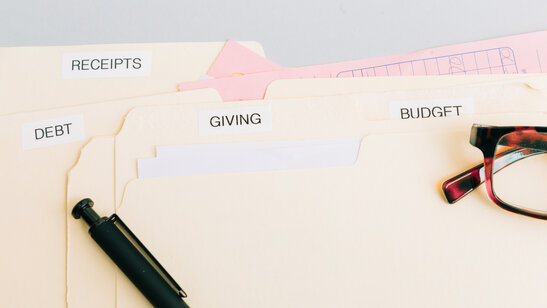 Please consider your giving during this uncertain time. You are able to contribute (kind of like a virtual offering!) at Cuba First Baptist Church. Of course you can also mail in your donations to Cuba First Baptist, 17 South St, Cuba, NY 14727. All checks should be made payable to: Cuba First Baptist.
Go to our website at cubafirstbaptist.org for ongoing information. There are Facebook links available on the website too.
Remember that you are not alone. Contact the church office at 585-968-1531 with any concerns. Leave a message if no one answers. Pastor Lynn retrieves messages.
Weekly Offering Goal $2390: 7/4 $1965; 7/11 $2165; 7/18 $1318.25; 7/25 $1883; 8/1 $1398; 8/8 $2738; 8/15 $3763. *including $250 ABWM contribution
"And let us consider how to stir up one another to love and good works, not neglecting to meet together, as is the habit of some, but encouraging one another, and all the more as you see the Day drawing near" (Heb 10:24–25).
Our address is: 17 South Street, Cuba, New York 14727