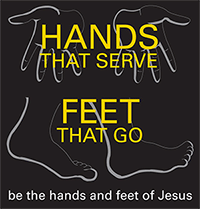 October 2021
Cuba First Baptist Church 17 South Street, Cuba, NY 14727 (585) 968-1531
Pastor's Ponderings
Dear family & friends of First Baptist Church,
Fall is here and along with that come many changes. The air is crisper, clear skies seem bluer, colorful leaves fall softly to the ground, the pungent smell of wood stoves invite us to sit a spell and enjoy their warmth. Many times, we look forward to the changes that life brings.
As many of you know by now, a change is happening in the life of Cuba First Baptist Church.
On Sunday, September 12, I submitted my letter of resignation as Senior Pastor. I am retiring to Columbus, Indiana to be closer to my eldest son and his family and to enjoy a period of sabbatical as I discern God's call to interim ministry in the regions of Indiana/Kentucky and Indianapolis. This has not been an easy decision. I have spent many months in prayer and have counseled with our Region's Executive Minister and my spiritual director to be certain that I am following God's will for me and for you. I am confident that now is the time for transition.
With that said, I encourage you to come together in a spirit of love and humility to seek God's will for the future of Cuba First Baptist Church. Do not rush the process. Be patient. Our church will have help from our ABCNYS Region in guiding the search process and seeking to supply a skilled interim minister to serve you. Support and encourage one another as you do the work of discerning who God is preparing and sending as your new senior pastor. Pray continually that God will supply all your need and that you will wait on the Lord's leading. Be faithful in the ministries you are called to.
I have enjoyed many blessings in ministry with you over the last four years. I have come to love our church and the wider community in which we live very much. It has been my honor and a special joy to serve you. Know that I carry with me much love for you and many happy memories of Cuba First Baptist Church. May God bless you mightily as you strengthen your bonds of love and caring, and follow Jesus our Savior and Lord.
"As you therefore have received Christ Jesus the Lord, continue to live your lives in him, rooted and built up in him and established in the faith, just as you were taught, abounding in thanksgiving." Colossians 2:6 NRSV
In Christ's love,
Pastor Lynn
The Church Mouse

Did you ever get that feeling that the weather's going to change?
I keep getting it – so I guess it's time to get ready for winter. Now, some of my relatives make a "nest". I guess that's ok. – if you're a bird! Luckily I have a very nice place to live that does not require collecting bits of "stuff" to sleep in. I'm very glad. My gramma always said – "a clean house helps make a clean heart." My heart must be pristine!
I understand that our pastor is leaving. It will seem strange not to see her coming and going. I sure wish her the best and I hope she gets a great mouse in her new home. (Oh – she may not like that, but I do wish her the best). I suspect there will be more changes now.
One Saturday – some people came to celebrate the life of Sandy Lathrop. She was one of my favorite humans. So generous and such a good lady. I really miss her, but I'm glad that we could celebrate her life.
The furnace guys came the other day. They were just making sure that we were ready for winter. They must have had that same feeling I have! The pianos and the organ have been tuned too. It really takes a lot of behind the scenes work to keep my church going.
I suspect that by the time I write to you again, there will be lots to report. I'll try to keep track so I can report to you. In the meantime, thanks again for allowing me to live in your church. I am really blessed.
Your humble church mouse
October

October Birthdays: 4 – Karen Strahan, Stephanie Pierce; 7 – Joey Fredrick; 8 – Andy White, Linda Goldthwait; 12 – Randy Snyder; 16 – Nyla Sloat; 17 – Mickie Tidlund, Sallie Miller; 18 – Emmy Wise; 19 – Marian Wild; 21 – Katy Harbeck; 23 – Carter Fusiara; 28 – Alice Stolberg; 30 – Alek Snyder
October Anniversaries: 10 – David & Judy Karst; 15 – Matt & Jennifer Williamson; 16 – Lee & Faith Stewart; 26 – Tom & Sue Ball.
Announcements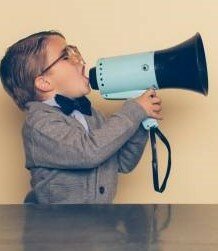 · October is Pastor Appreciation Month! Remember our pastors by showering them with cards, thoughts and prayers.
Pastor Lynn A. Sullivan Pastor Alexandra Freer
34 South Street 303 Yardman Road
Cuba, New York 14727 Cuba, New York 14727
Jeremiah 3:15 (NIV) 15 Then I will give you shepherds after my own heart, who will lead you with knowledge and understanding.
· October 3 – Bible Basics is being held in the upstairs meeting room following Worship.
CROP Walk at 1:30 p.m.
Advisory Council meeting at 5 p.m.
· October 11 Trustees Meeting 6 p.m. at the Parsonage.
· October 13 Diaconate Meeting 6 p.m. in the Fellowship Hall.
October 31 Family Fall Fest 3 – 5:30 p.m.
Trunk or Treat 6 – 7 p.m.
· LOOKING AHEAD—A Service of Remembrance
During this past year, we have lost so many dear friends from our church family. When we are able to meet without restrictions, the Diaconate is planning to hold a Service of Remembrance to celebrate the lives of those we have lost, share our grief and perhaps heal a little. Please watch for more information.
Yours in Christ, the Diaconate: Lois Lounsberry, Chair; Shelly Burt, Ann Gross, Luanne Perry, Ann Scott, Deb Stavish, Faith Stewart and Crystal Wright.
· Rummage Rooms: We continue to need gently used clothing, housewares, kitchen items, linens and home decor. But did you know we also would like to fill up our costume jewelry area. Maybe some of you have been accumulating necklaces, bracelets, rings etc and would be willing to part with some. Don't forget, we also are in need of full size, unopened personal items like shampoo, conditioner, body lotions, deodorant, toothpaste, new toothbrushes and female hygiene items. These items are not covered by the Food Stamp program, but are needed. We are serving a wide and varied community. Open every Friday and Saturday 9-12.

Prayers from September: Earl (Larry Hayward's brother); Marlene (Carole Mohilewsky's friend); Morgan Stein (Pat Lewis's granddaughter); Chris Hamilton (Patty Hamilton-Rogers' sister); Rev. Malcom Shotwell; Jeremy (Pattie Hibbard's son-in-law); Steve Wise; Emma (Tammy Clothier's daughter); Al Mohilewsky; Sharon Matteson and family; Karen Strahan; Joree Tavano ; Grace Chase; Brandon Hewitt (Penny Green's friend's son); John Shelley; George Hadden; Dick Gleason (Andrea Wise's uncle); Grace DeGroat; Ruth Bixby; Jason Patten and his daughter Loghann; Shannon Albert; Lora (Penny Greene's aunt). Other: Prayer for all those affected by COVID-19.
Remember in Care Facilities
Batavia VA - Dennis Chamberlain
Cuba Memorial Hospital - Gene Case, Pauline Comes
Eden Heights - Helen Swift
Field of Dreams - Betsy Hubbard, Joanne Guild, Doreen Vedder-Scott, Sharon Matteson
Highland Park & Rehabilitation Center – Joanne Hoagland
Manor Hills (Wellsville) - Elva Gross
Wellsville Manor – Rod Cady
Special Interest Missionaries
David and Joyce Reed, IberoAmerica and Caribbean
Dan and Sarah Chetti, Lebanon
Peter and Sarah McCurdy, Mexico
*All those in the military, police, firemen, first responders, hospital workers, doctors, nurses, all front line personnel and our Nation and its new administration.
*All those in and outside of our congregation who may not be listed but need the healing power of the Spirit.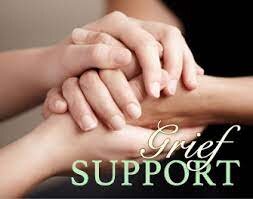 The Grief support group is going to attempt an in-person meeting on Wed. Oct 13th at 1 p.m. in the lounge. COVID-19 regulations of the day will be in effect.
This group is for anyone who is experiencing a life altering event – loss of a loved one, broken relationship, job loss, or dealing with our uncertain times.
Grief can take so many different shapes – from depression to anxiety, physical illness, mental stress and a real "lack of joy". There is no shelf life on grief. A recent loss can be devastating, but one from years before may be on the surface…and then that scab comes off. Being supported by those who have been there can be so beneficial.
This Christian group is confidential and all are invited to speak OR just listen. The meeting starts at 1pm and generally lasts about an hour.
For more information – please contact Claudia Little at 585-968-3061 or claudialittle7@icloud.com.
As the fall and winter approaches, the ABWM are still in a holding pattern concerning the Holiday Market. There are so many things to consider – the COVID-19 rules of that day, the safety of our workers and the vendors, and of course the safety of our customers. As responsible Christians, we need to consider them all. At the time of this submission, no decision has been made, but we will need to make one no later than the 2nd week of October.
The Rummage Rooms continues to stay open. Should the CRCS schools change their status – that change will be considered for the Rummage Rooms. In the meantime, as you ready your home for the holidays; please keep in mind that any holiday décor is always a great item. We are in need of gently used fall and winter clothing of ALL sizes, household items, kitchen wares, linens, clean and safe toys, costume jewelry and personal care items ( must be full size, unopened). Drop offs continue by appointment only and can be set up by contacting Claudia at 585-307-8821 or Mel at 585-968-3606. We're happy to report that we have several new helpers, but we're always looking for help. There is a job for anyone – sorting, staging, selling and we have jobs that can be done while sitting. Contact one of the ladies listed above for more info.
The Table Ministry is slowly starting up using NYS Health department guidelines. If you are aware of someone who could use a meal or two, please contact Claudia.
We continue to pray that our world begins to return to normal, but in the meantime…know that we are still a part of the CFB family.
From the Diaconate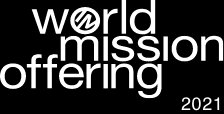 The Diaconate asks that you prayerfully consider donating to the World Mission Offering. Thank you for supporting this ministry.
The WMO states:
Through International Ministries' World Mission Offering, thousands across the country celebrate and support ministries that God is using to transform the world.
For more than two hundred years, International Ministries has combined resilience, adaptability, and creative approaches to cross-cultural ministry with faithfulness to Scripture. We serve together with and learn from our many local partners in ministry around the globe.
From the Board of Christian Education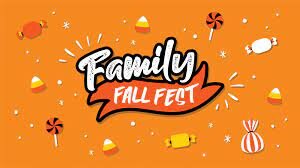 The CFB BOE will be hosting a Family Fall Fest and Trunk or Treat on Sunday, October 31st. Join us from for fun games, crafts, snacks, and more before going trick or treating! Family friendly costumes are welcome. Activities will be from 3:00 - 5:30, followed by Trunk or Treat in the parking lot from 6:00 - 7:00. If you would like to set up a Trunk or Treat car, please contact Melissa Grover at 585-610-7082.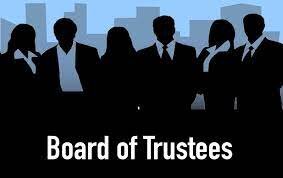 After a brief hiatus, the board of trustees returned to their regular meeting session in September. They continue to discuss the parking lot(s) condition. It is hoped that the paved lot will be sealed before winter. The dirt lot will need extensive work and may be done in the spring. The cost will be high, so some fund raising ideas will be discussed. General maintenance on the furnace and the organ continues.
Of course the big item was the letter of resignation from Pastor Lynn. The board expressed their thanks and offered the best wishes to Lynn on her future. As time goes on, the church will begin the process of a search for our new pastor.
If anyone is able to help with the upkeep of the grounds, please contact Carol Shaffer. There is weeding and trimming that needs to be done before winter. The parsonage is also in need of landscape work.
The board continues to attempt to keep up with the COVID-19 guidelines and will make every effort to comply for both staff and church goers.
Thank you again to all who have kept up with their financial gifts, making it possible for CFB to continue.
Respectfully submitted, Claudia Little, Chairman
Financial Information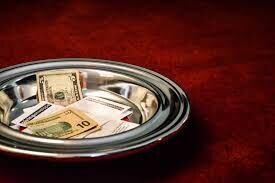 Please consider your giving during this uncertain time. You are able to contribute (kind of like a virtual offering!) at Cuba First Baptist Church. Of course you can also mail in your donations to Cuba First Baptist, 17 South St, Cuba, NY 14727. All checks should be made payable to: Cuba First Baptist.
Go to our website at cubafirstbaptist.org for ongoing information. There are Facebook links available on the website too.
Remember that you are not alone. Contact the church office at 585-968-1531 with any concerns. Leave a message if no one answers. Pastor Lynn retrieves messages.
Weekly Offering Goal $2390: 9/5 $2388; 9/12 $2493; 9/19 $1478. *including $250 ABWM contribution
"And let us consider how to stir up one another to love and good works, not neglecting to meet together, as is the habit of some, but encouraging one another, and all the more as you see the Day drawing near" (Heb 10:24–25).
Our address is: 17 South Street, Cuba, New York 14727