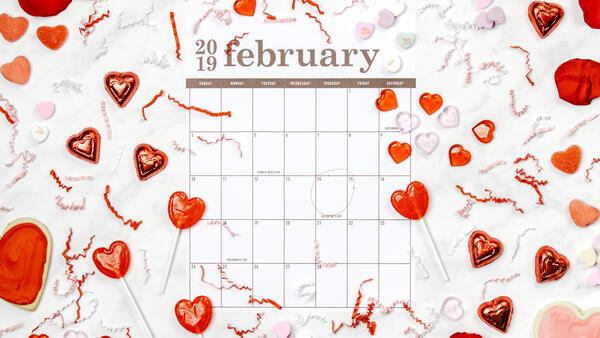 February 2022
First Baptist Church 17 South Street Cuba, New York 14727 585-968-1531
God's Timing
The vision that God has given And the things that He has planned, May not happen right away Or in ways that we understand For often God's preparing us For when that day arrives When we will see the outworking Of God's vision in our lives Though it tarries, wait for it, For it will surely come God's timing never comes too late, He'll accomplish what He's begun God is never slow to act; He will surely bring it to pass We need not be anxious and despair, But have peace within our hearts For when it comes, we'll be released Into what the Lord's prepared, So we will fulfil all that He's planned As we are being gently led.
From the Trustees
The Trustees want to thank everyone for their support over the past few months, financially, physically and of course, prayerfully. The importance of the responsibilities for all of the boards becomes increasingly heavy during times of transition. CFB is not only transitioning from one pastor, to the next; but also to a new secretary. A new director of music and from a time that we knew to a time no one understands or could have predicted. The parsonage is being readied for a possible interim pastor. Thanks to Lindsay Scott, we are able to be sure it is in good shape and weathering the winter well. There are several repairs that need to be done. If anyone is able to help repair or replace railings, or do minor inside repairs and cleaning; please contact Carol Shaffer, Vinnie Tabone or Claudia Little. The Every Member Canvas campaign was mildly successful. Thank you to all who committed to their financial giving. If you haven't responded, it's never too late. Please pick up a financial commitment card in the court, or let the office know and one can be mailed to you. As we move into 2022…. We ask that we all; as a family, face the upcoming months with generosity, responsibility and faith. Thank you again… Your Board of Trustees.
From the Director of Music Ministry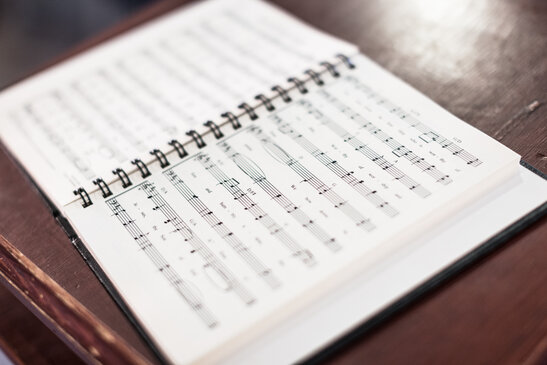 Dear Church Family, This past December, I had a wonderful opportunity to attend a Christmas Prism concert at Houghton College. It was the first concert of its kind that I had attended since the COVID outbreak that began in early 2020. The choir members were all masked, as were members of the orchestra who did not play wind instruments. To be honest, I was a bit skeptical as to what the quality of the concert would be, because I have always felt that wearing masks as a choir would be a hindrance to the sound quality of those singing. The concert started, and throughout, I was very moved, and was thrilled to be able to be in attendance and enjoying the beautiful music of the Christmas season, masked choir and all. The Lord taught me a valuable lesson that evening. He gently spoke to my heart and said this: "Don't let physical obstacles keep you from spiritual service". It hit me like a ton of bricks. You see, I have had a major hang up over the past 2 years, because of COVID restrictions, social distancing, and mask wearing, while singing. That night, I repented of my stubborn stance on "singing with a mask on" and yielded to God's desire, for it is His desire that we, His people, worship Him, and He does not care if it is masked or un-masked, as long as our hearts are right before Him, and we are obedient to bring Him the sacrifice of praise. To that end, we are going to kick off the choir ministry at First Baptist Cuba in February, 2022! We will meet in the lounge, and will be wearing masks and social distancing, per standards that we already are adhering too. The first choir rehearsal will be on Thursday, February 3 at 7:00 p.m. My plan is to have the choir meet during the month of February to start preparing to lead in worship again on Sunday mornings, and it is my hope that the Chancel Choir will sing their first choral special in the morning worship service on Sunday, March 6, 2022, and then also sing in subsequent worship services thereafter. Easter this year is on Sunday, April 17. I am hoping the Chancel Choir will be able to present 2-3 songs that day, to help lead the congregation in joyful resurrection celebration. Now, I have heard you, our congregation, and there are a lot of good voices out there! I encourage you to come and be a part of the Chancel Choir ministry at Cuba First Baptist. If you have been a long time choir member, or you have never sung in the choir before, you are invited to join us. You are invited if you're a teenager or older to participate! I promise to make the rehearsals fun, engaging, and even more fun… because preparing music to sing before the Lord in the courts of His praise is a wonderful experience, and rehearsals are a place to learn, engage, and interact with your fellow brothers and sisters in Jesus. I am looking forward to what the Lord is going to do through the Chancel Choir ministry in 2022! Please come out and join us! I'll see you on Thursday evening, February 3, at 7:00 p.m.!
Sincerely, Phillip Higgins, Director of Music Ministry, Cuba First Baptist Church
Update from the Transition Committee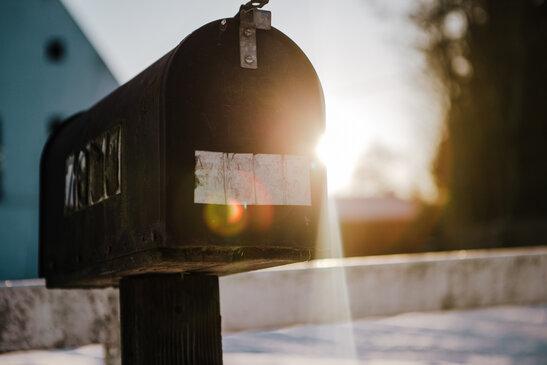 Because you asked...
The transition committee is still working diligently to search for our interim pastor and is preparing to welcome him/her to our church and community. Below you will find a short update on where we are currently:
We have worked with the trustees to obtain a salary and benefits range to assist in our search.
We have completed a job description that we feel is fair and upfront about our needs.
We are actively preparing to furnish the parsonage in the event that we would be hosting an interim who is not from this area.
We are actively working with the state ABC office to seek an interim that is a good fit and share the values of our church.
We continue to covet prayer and patience as we seek to make the wisest decisions rather than the easiest ones.
We value the feedback of our church family and hope you don't hesitate to share it with a committee member.
Grief Support
The Grief Support group continues to keep in communications. This group is for anyone in the church family or community who is experiencing a life changing event. Grief can be volatile and unpredictable. It has no shelf life or boundaries. It does not respect age or circumstance and can affect you physically, emotionally, and spiritually. One of the advantages of the group is support. All have experienced parts of grief and can understand and share (or not). The group is very confidential and is open to all over 18. When the community allows, we will be meeting in person on the first Wednesday of the month at 1pm. If you'd like to be included in the communication for the grief support group, please contact Claudia Little. Claudialittle7@icloud.com.
From the Advisory Board
The Advisory Board continues to meet.
The group consists of representatives of all the boards and organizations in the church. The purpose of this group is to communicate and discuss the life of our church and to make sure everyone knows what everyone else is doing.
The original plan for the board was to meet 4 times a year, but given our current situation with no pastor at the helm, the decision to meet every other month has been made.
The transition team is also reporting to the board. At the most recent meeting, the job description of an intentional interim was discussed and there was a lot of conversation, suggestions and alternate scenarios.
There are many things to consider during this time of transition. We ask that all of our church family come together to support the church – financially, emotionally, physically as you are able and most importantly – prayerfully. With your help and by the Grace of God, Cuba First Baptist will continue to serve and grow.
Thank you to all.
Announcements
On Friday, Feb 18th students in grades 7-12 are invited to join together for an evening of winter fun. We will be getting together for a bonfire and sledding party, location to be determined from 7 pm to 10 pm. Snacks and cocoa are provided, students should be dressed for the weather and bring a sled or saucer. We will plan other fun snow games and activities.
Hello Deacons,
Linda and I recently received our annual Thank You check for retired pastors from the ABCUSA Ministers and Missionaries Board. Please share our deepest thanks with the Diaconate Board and the whole Cuba FBC congregation. It is so nice to be remembered in this way. After 44 years of promoting the Thank You Offering to the 2 congregations I served, I now realize even more how very special this offering is and what it can mean to retired pastors. Even more than the financial aspect is the thought that our service and partnership in ministry together in Jesus' name over those many years was appreciated and remembered. Especially now that we have been away from Cuba for over 6 years, receiving the check and message of thanks quickly drew our thoughts to the wonderful people there and the many special ways we strove together over many years" to be the hands and feet of Jesus." As you go through this new period of transition, please know our thoughts and prayers are with you. Cuba is a great place to live and FBC is a wonderful congregation to serve. May God lead you to discern the next pastor who will love you fully and lead you to deepen your discipleship, grow in your faith and reach out in new avenues of service for our Lord Jesus Christ!!!
With All Our Love,
Larry and Linda Poelma
Rummage Rooms: open Friday and Saturday 9-Noon. Masks and social distancing required Drop offs are BY APPOINTMENT ONLY. Call 585-968-3606. Or 585-307-8821 to schedule a time. Maximum donation at this time is 4 bags. Thank you!
America for Christ
The Diaconate asks that you prayerfully consider donating to the America for Christ Offering. Thank you for supporting this ministry. Thanks to America for Christ (AFC) offering contributions, American Baptist Home Mission Societies (ABHMS) supported communities distressed by the devastation of COVID-19 last year, as the pandemic swept our country and Puerto Rico. We also helped families who lost homes to floods, wildfires and storms, along with children living on the edge because of poverty, and seminarians preparing to devote their lives to sharing the Good News. These are just a few of the ways we minister to those in need; there are many more.
ABWM
The ABWM continues to be rather dormant in person, but behind the scenes..we continue to plan, communicate and pray. The Rummage Rooms remains a strong mission to the community. We continue to need gently clothing of all sizes, also, toys, household items, linens, kitchen wares and interior design items. Drop offs continue to be by appointment. Interested in donating? Call 585-968- 3606 or call or text , 585-307-8821. We work hard to make your drop off as convenient as possible. The Rummage Rooms are open every Friday and Saturday from 9-12. Shoppers are asked to wear masks at all times. If you are aware of anyone who is going through tough times or could just use a little lift. Please contact Claudia Little. We'll do our best to reach out. The sanctuary is looking a little bleak these days. If you'd be willing to provide something, flowers, décor or anything that would brighten up the sanctuary..please let the office know. 585-968- 1531. Flowers do not have to be purchased or real. This is a great opportunity to share your creativity. Plans continue to someday share a meal, some laughter and some wonderful fellowship. Trust in the Lord!
Worship Online
If you have internet access, you may join in to the YouTube Live broadcasts on Sundays at 10:00 a.m. through our church YouTube page. The specific link can be found on our Cuba First Baptist Church website and Facebook page.
Prayer Lists
Lori Little; Pat Robinson (a friend of the ABWM), Henry Mayo; Liz Willson (sister in law of Marcia Swenson and Pat Lewis); Penny Greene; Mark (The Goldthwait's friend); Dean Burrows; Melody Hayward; Lindsay Scott; Carol Mohilewsky and Family; Audrey Rung; Sheila Burnett; Steve Wise; Grace Chase; Brandon Hewitt (Penny Green's friend's son); Dick Gleason (Andrea Wise's uncle); Jason Patten and his daughter Loghann.
In long-term care facilities:
Batavia VA - Dennis Chamberlain
Cuba Memorial Hospital - Pauline Comes, Betty Burrows
Eden Heights - Helen Swift
Field of Dreams - Betsy Hubbard, Joanne Guild, Doreen Vedder-Scott, Sharon Matteson, Connie Stolberg Mcentire
Highland Park & Rehabilitation Center – Joanne Hoagland
Manor Hills (Wellsville) - Elva Gross
Wellsville Manor – Rod Cady
Brompton Heights –David Halstead
Special Intrest Missionaries:
David and Joyce Reed, Ibero-America and Caribbean
Dan and Sarah Chetti, Lebanon
Peter and Sarah McCurdy, Mexico
*All those in the military, police, firemen, first responders, hospital workers, doctors, nurses, all front-line personnel, and our Nation and its new administration.
*All those in and outside of our congregation who may not be listed but need the healing power of the Spirit.
Financial Information
Please consider your giving during this uncertain time. You are able to contribute on Sunday mornings during worship or you may mail donations to Cuba First Baptist, 17 South St, Cuba, NY 14727.
All checks should be made payable to: Cuba First Baptist.
Online donations can be made at cubafirstbaptist.org where you will also be able to find other valuable information. There are Facebook links available on the website.
Remember that you are not alone. Contact the church office at 585-968-1531 with any concerns. Leave a message if no one answers. Church office hours are 9am – 1pm Monday through Friday.
Musing of a Church Mouse
Hello! Remember me? Your church mouse. It's been so long since I've seen so many of you, and I DO remember you. Hopefully, you remember me too. Little guy, gray, long skinny tail, extremely cute face and maybe a little chubby around the middle. I continue to enjoy my life here at Cuba First Baptist. I live in a secret little place and keep it very tidy (not all mice do that). I also enjoy all my church family, the music and the love that surrounds me. I do get to hear some wonderful music again. I miss Nettie, her happy voice and her joyful music…but there is a new guy, named Phillip, who plays the piano and the organ VERY well. His music fills the church and makes me feel so happy. I have another good friend! Her name is Mae and she's the church secretary. She has 2 little girls and I think we might be BFFs (best friends forever). Anyhow, she's here every day and loves to help people besides doing all the things that secretaries do. People have started to stop in to visit and I've heard that some people call her, sometimes…just to say hi. She is really liking being a part of the church family. I've seen pictures of her family in her office, they're so cute and they have a DOG! I like to hear her laugh. It makes me feel all warm inside. There have been a few meetings after church, but still no coffee and goodies. I really look forward to the day we can do that again. There are still lots of people coming and going in the rummage rooms. I hear many of them say how wonderful it is to be able to find the things they need for their families at such affordable prices. Some people bring things too…it's really great that so many are willing to share. I hope all of you are nice and warm and safe, maybe you could just bring more paper scraps in to burrow down into? That's what I do. Works pretty well! Until next month, your humble church mouse.
"And let us consider how to stir up one another to love and good works, not neglecting to meet together, as is the habit of some, but encouraging one another, and all the more as you see the Day drawing near" (Heb 10:24–25).
Our address is: 17 South Street, Cuba, New York 14727