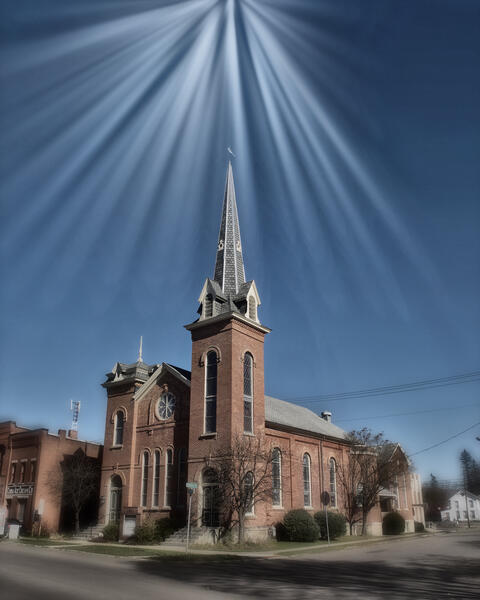 June 2021 Newsletter
Cuba First Baptist Church 17 South Street Cuba, New York 14727 (585) 968-1531
Pastor's Ponderings
"And the God of all grace, who called you to his eternal glory in Christ, after you have suffered for a short time, will himself restore, confirm, strengthen, and establish you. To him be the power forever and ever. Amen." 1 Peter 5:10
In his authorized biography, A Burning in My Bones, Eugene Peterson, beloved pastor and paraphraser of The Message, confessed that after only three years in his first pastorate he questioned whether he was already a failed pastor. Serving a small church out west and having to travel through the barren Dakota Territory each year to visit family back east, he further described this period of his life as "the Badlands."
"The Badlands." What does that word conjure up for you?
Having driven through the Badlands on a family cross-country trip many years ago, I think of desolation: miles and miles of uninhabitable wilderness; a place where one must look really, really hard to see signs of life amidst an expanse that makes one feel utterly alone.
This is how Peterson had felt; I imagine this is how we all have felt as we have traveled through the Badlands of COVID-19. We have suffered many losses; we have had to be faithful in shouldering the many responsibilities we have for family, church, and our wider community in a time of stress and anxiety that we had not experienced like this before. We have had to demonstrate unconditional love, patient endurance and life-giving grace when we ourselves have been in such need for respite and a sense of security. Our journey through the COVID Badlands has been a long one, and we know that we are not there yet! But there are signs that we are getting close.
We rejoice that our long and arduous safe-keeping strategies are easing; signs of freedom and renewed life are emerging. We are cheered that more of our congregation are attending church in-person. What a joy to have been a witness and welcome to a newly baptized member a couple of weeks ago! Summer events are in the works, and we look forward to a strong "come-back" in the fall! We praise the Lord for all he has done in and through us. We look forward to many more opportunities to be the hands and feet of Jesus.
There is one pair of hands and feet that I will miss very much. Pastor Alex begins her leave of absence from her called ministry to our congregation on June 1st. If you have not already, you will find her parting letter in this issue. Pastor Alex has effectively and faithfully served us for many years, sharing her gifts of preaching, teaching and music. She has been an inspiring and supportive colleague whom I will miss very much. Please continue to hold Pastor Alex in your thoughts and prayers as she makes her transition to greater personal and work responsibilities.
Pastor Alex, you are beloved, and we look forward to when you may return from your leave! May God bless all you set your heart and hand to!
In Christ's love,
Pastor Lynn
A Letter from the Associate Pastor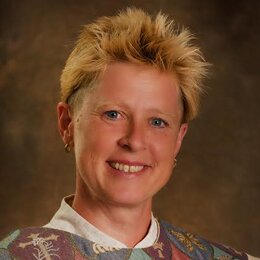 Hello friends,
I've been in ministry for over 23 years now. In fact, those 23 years have been spent, for the large part, working 2 jobs. As a young girl, I committed myself to Christ and placed myself into the hands of the living God. Those hands belong to a Sculptor who shapes our lives with a promise to complete the good work He began—work that includes both giving and taking away.
This past year has certainly been different all the way around and my life has gotten busier and busier. It is getting more and more difficult to juggle all the balls I have in the air and manage the increased demands on my time. I've reached the point where something has to give.
For the sake of my love for the Lord and His church, I am taking an indefinite leave of absence from Cuba First Baptist Church. Though my heart is broken to say this, for the sake of my integrity before God and His church, I must. To be clear, I am not removing my membership and I may worship in the congregation from time to time. I am also still committed to working at Camp JYC in August.
I have been praying for clarity, and the clarity Christ has given now requires courage. So I step out in obedience, trusting that the Lord continues to have me in His hands. I step out for the sake of fidelity to God's call on me, believing that if this is His plan for me in this season, it is also His plan for this church I love so much. Who knows what next season might bring?
It has been my privilege to serve Cuba First Baptist for 15 years. When I took my vows of ordination, I chose Jeremiah 29:11 as my commitment verse...and it applies as much today as it did then. "For I know the plans I have for you," declares the Lord, "plans to prosper you and not to harm you, plans to give you hope and a future". I found that hope at this church and I continue to place my faith in the future.
Yours in Christ,
Pastor Alex
Musings of a Church Mouse

I am SO EXCITED! It sounds like I'll get to see more of my church family again pretty soon. I'm seeing a little more activity recently and people are talking about meetings and see their friends soon. This makes me very happy. I hope if you see me, you'll be happy too. EEK!
In the meantime, I'm getting my spaces ready and doing extra cleaning. I think Bev is too. I know she did extra cleaning upstairs. I think they're getting ready for kids to return to church. That will be awesome!
I have had a little time to read a little more of my book, "A Century of Service" from 1834-1934. In case you've forgotten it's the history of our church during those years. I keep hoping I'll find something about their church mouse – there MUST have been one (or two or…..).
There is one story that I thought you might enjoy. Apparently there was a rather amusing case. In the early days, people had to request admission and then they were baptized. This one particular gentleman got up the morning of his baptism, and while getting dressed, got so frustrated with his starched collar that he uttered some "not so Christian" words, and was so upset that he felt he should not enter the waters of Baptism. After some counseling and perhaps a lesson or 2 on how to deal with his collar, he eventually presented himself, was immersed and was welcomed into the fellowship. I guess even back then, people had moments of weakness!
On the subject of Baptism, it wasn't until 1867 that new believers were baptized indoors. The book notes that the congregation "retired to the waterside" for the ritual. I'm pretty sure that the water was cold – both outside and in!
In the early days, when First Baptist was first opened; there were many who thought any sort of musical instrument was evil, and should not be permitted in the church. Finally there was a progression that started with a tuning fork, on to a bass violin, then followed a Prince Melodeon, and an ordinary pump organ. In 1874, at the cost of $800, a pipe organ was installed. People came from miles around to hear it. What a change from that tuning fork!
I'm really hoping that by the time I get to write to you again, we can be together. I'd love to hear the laughing, singing and praying again.
Until next time….
You're ever so humble Church Mouse
Announcements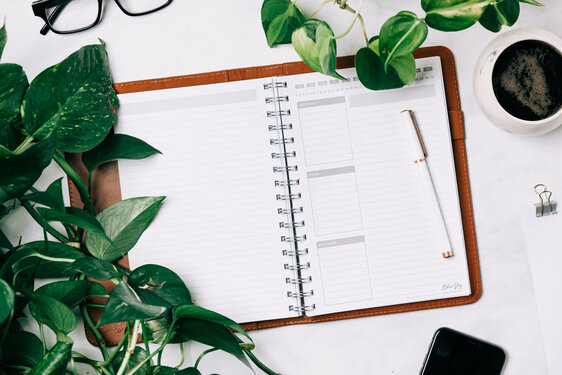 · Welcome Tiffany Armstrong to our family! Tiffany was baptized on May 16.
· May 18th our dear friend Helen Swift celebrated her birthday turning 104 years young!
· Trustees Finance Committee meeting will be June 14 at 5:15 p.m. with Trustee meeting at 6 p.m. Please use the Lounge outside door being BOCES will be using the Fellowship Hall.
· Diaconate meeting will be June 16 at 6 p.m.
· LOOKING AHEAD—A Service of Remembrance
During this past year, we have lost so many dear friends from our church family. When we are able to meet without restrictions, the Diaconate is planning to hold a Service of Remembrance to celebrate the lives of those we have lost, share our grief and perhaps heal a little. Please watch for more information. Yours in Christ, the Diaconate: Lois Lounsberry, Chair; Shelly Burt, Ann Gross, Luanne Perry, Ann Scott, Deb Stavish, Faith Stewart and Crystal Wright.
· Camp JYC 2021 Youth Retreat "REBOOT" will be held this summer! Information can be found on the Court table. Registration/Health forms need to be in by Sunday, July 18.
· "Imagine what God has in store this June 2021" American Baptist Churches USA BIENNIAL MISSION SUMMIT. June 24-26 online! To register visit www.americanbaptists2021.com. Highlights posted on bulletin board in the Court.
· The Rummage Rooms are still only open on Saturdays from 9-12. There is a big need for household items. Please keep that in mind as you do that spring cleaning or downsizing. They also need spring and summer, gently used clothing - especially infant's and children's. Donations are by appointment, just contact Claudia (. 585-968-3061) or Melody (585-968-3606). Now that many have received their vaccinations, maybe there are a few who would be willing to help sort, organize and stage the selling space. Generally, Tuesday are work days, but if a few more hands are available...other days are possible. There is also a need for people to help on Saturday mornings. Our customers are wonderful, and we need extra hands to take money and expedite their visits. Please contact Claudia or Melody to sign up. One hour, 3 hours, one day or more...up to you! Many of our community friends tell us that they depend on us, let's not let them down.
·
Camp Vick Workday Report: With the hopes of returning to a camping season this summer there is lots to do at Camp Vick in Sandusky. On May 1st a group of volunteers organized to chip in and help the camp get ready. Over the winter a few trees had fallen over the path to the lake access, the chapel, and even on top of a storage building. You can see Glenn Kincade on top of that building as he prepares to cut that tree apart so the crew could clear the debris. In another picture, you can see several men from the ABMen's disaster relief team working to remove another large tree from blocking the lake road. While the trees were being removed another team worked on cleaning the dining hall and checking for winter damage. A lot can happen to the camp while nobody is there over the winter. There were also some folks there to work on getting the well house pump going so the campers could have water in the bathrooms and dining hall. Overall there was a lot that got done that day and there is still more work to do but Camp Vick is taking registrations for campers. You can see the schedules on their website by following this link: http://www.vpccministries.org/summer-camp/register-on-line/.
Representing Cuba First Baptist Church was Bill Beck, Glenn Kinkade, and Lynne Kinkade. Thank you for your work to help get camp ready for 2021.
· Child Safety Training will be June 13 following worship. This is a MANDATORY training for anyone who will be working with the children. This is Sunday School, Nursery, Camp, etc. It will be offered in person and online.
· New office hours starting July: Pastor Mondays, Tuesdays and Thursdays 9 a.m. - noon; Wednesdays will be Pastoral visitations and Devotions. Secretary will be Tuesdays through Thursdays 9 a.m. – 2 p.m.
· "Let love flow" One Great Hour of Sharing. When you give to One Great Hour of Sharing, you deploy resources to people in need all around the world. Through sustainable development projects it will provide life-giving water and other critical resources. "Let love flow" and share more than just water. Envelopes available on the Court table.
The ABWM is hopeful that we will soon be able to meet, make plans and get back to doing what we love to do. We're pleased to announce that plans are "cautiously" being made for the Holiday Market on December 4th. Registration blanks will soon be available. If anyone would like to have a booth at the market, please contact Lori Little at 585-307-7064 or lori.e.little@gmail.com. When plans can be a little more definite, more details will be posted. What a joy that will be!
The Rummage Rooms have managed to navigate the troubled waters of COVID-19. Currently, they remain open on Saturdays only from 9-12. COVID-19 guidelines will continue to be enforced as long as the health officials deem it necessary. Drop offs will continue to be by appointment only. This has proved to be extremely helpful for the success of the mission. Controlling the amount of incoming inventory is great and the ladies can avoid being overwhelmed with items to be sorted and stocked.
ABWMNYS recently had their annual convention virtually. There were speakers, workshops and lots of fun things. It's amazing what this group of women did to put this together.
The Table Ministry is preparing to return to service! A deep cleaning day in the kitchen will be announced soon, and as soon as it is deemed safe to provide foods to our family – the kitchen will be filled with the sounds of laughter, good food and most of all – love for our neighbors.
Stay tuned for more great things! The date of the first ABWM meeting is still unscheduled, but when it has been set – it will be published in the bulletin.
Grief Support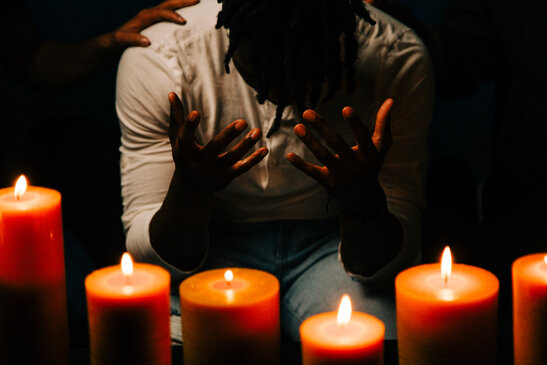 The plans continue to be to meet on Wednesday, June 8th at 1pm. As the time draws nearer, a location will be decided. If you are interested in the group, please contact Claudia Little at 585-968-3061.
Grief is a draining, mental and physical issue. It has no shelf life and is rarely predictable. It accompanies the loss of a loved one, a job, a marriage or the onslaught of disease. Any life-changing event can bring on grief, and change your life. The good news is that with the support of others, the light at the end of the tunnel may start to glow.
This group is strictly confidential and welcomes all to their midst. For the past 14 months, we have kept in touch by email, technology and phone. We look forward to being together when it's safe for all.
Prayer Requests from May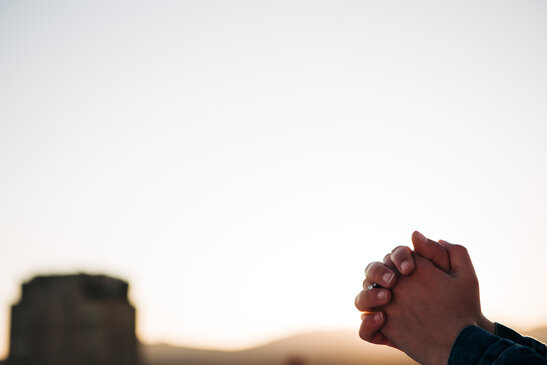 Joree Tavano; Sallie Wild and the family; the family and friends of John Orcutt; Amy Freidly; Sandy Lathrop; Grace Chase; Brandon Hewitt (Penny Green's friend's son); the family of Cole Geise; Lindsay Scott; John Shelley; Cindy (Sallie Wild's sister); the family of Billie Jo Darrin; Dick Gleason (Andrea Wise's uncle); George Hadden; Larry Wise; Eric Goldthwait; Amy Freidly; Wendy Carter (friend of David Friedly); Burt and Mickie Tidlund; Peg Baker; Jean Searle; Grace DeGroat; Pat Lewis; Natalie Snyder and family; Ruth Bixby; Carol Place; Jason Patten and his daughter Loghann; Patricia Hibbard; Shannon Albert; Walter and Ida Hibbard; Penny Drake (friend of Lee Stewart); Baby Aelin Beck; Eloise Nolan (Natalie Snyder's aunt); Lora (Penny Greene's aunt); Esther Knapp; Jim Hubbard (Betsy Hubbard's son); Amelia Hillman; Sheila and Duke Burnett; Keith and Vyrna Brown (Kim Gleason's parents). Other: Prayer for all those affected by COVID-19. Sympathy: Prayers to the family of John Orcutt. John has gone to be with his Heavenly Father. Prayers to Sallie Wild and family for the loss of her sister Cindy. She has begun her Heavenly journey.
Special Interest Missionaries
David and Joyce Reed, IberoAmerica and Caribbean
Dan and Sarah Chetti, Lebanon
Peter and Sarah McCurdy, Mexico
*All those in the military, police, firemen, first responders, hospital workers, doctors, nurses, all front line personnel and our Nation and its new administration.
*All those in and outside of our congregation who may not be listed but need the healing power of the Spirit.
Remember in Care Facilities
Batavia VA - Dennis Chamberlain
Cuba Memorial Hospital - Gene Case, Pauline Comes
Eden Heights - Helen Swift
Field of Dreams - Betsy Hubbard, Joanne Guild
Manor Hills (Wellsville) - Elva Gross
Wellsville Manor – Rod Cady
June Birthdays and Anniversaries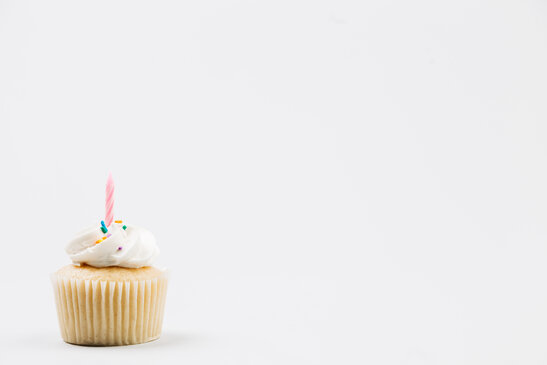 1 – Steven Wise; 7 – Allen Mohilewsky; 9 – Joshua Grover; 16 – Bryanna Beard; 17 – Sue Ball; 18 – Ann Gross; 19 – Marian Clark; 21 – David Karst; 22 – Kadin Pierce; 23 – Jim Burdick; 24 – Greta Wilday; 26 – Sharry Campbell; 29 – Brooke Snopkowski, Tom Ball; 30 – Larry Lathrop. Anniversaries: 15 – Bill & Maghen Beck; 22 – Ken & Marian Freer; 26 – Eric & Melissa Grover; 27 – John & Annette White; Bert & Mickie Tidlund.
From the Board of Trustees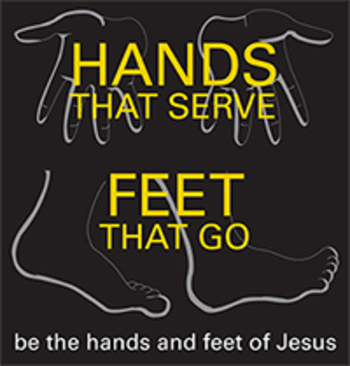 The Board of Trustees continues to monitor the finances and the physical wellbeing of the church. Working as a team, they meet monthly and discuss issues such as the financial reports, repairs to the church building and grounds and the day-to-day needs of Cuba First Baptist. If you have any concerns, please feel free to reach out to any member. The board consists of: Carol Shaffer, Lindsay Scott, Lee Stewart, Henry Mayo, Vinnie Tabone, Eric Grover, David Friedly, Tammy Clothier and Claudia Little.
One of the current needs of the board is finding 2 people to do a review of the finances. We are not required to do a full audit, but hope to be able to find a couple of willing people to help out with this task. It is not extremely complicated. If you would be able to help, or know of someone who might – please contact Claudia Little, Henry Mayo or Tammy Clothier. We are NOT required to have a CPA.
April produced an assortment of tasks. The furnace needed a repair, the boilers were inspected (and passed with flying colors), and the landscaping was refreshed. There are always little touch up jobs to keep up with and we're very fortunate to have Vinnie Tabone and Larry Hayward in our church family to keep us running.
We're awaiting word on a possible grant that would allow our Fellowship Hall to serve as an emergency shelter. It would be wonderful to be able to have a place for people to come in a time of community need or disaster. The building and grounds group will be busy!
Just like home, in order to be able to pay our bills, we need to monitor our spending and our income carefully. The Trustees are very aware that not everyone can contribute right now. We have many who are on set incomes, and times have money stretched tightly. Thank you to all who have continued to give when they can. So far, we're staying afloat. Please prayerfully consider your giving to the church. Some have shared some of their good fortune and that has been extremely helpful.
And just like a family, we persevere and work together to keep Cuba First Baptist a place that is welcoming to all, and striving to be the Hands and Feet of Jesus.
Financial Information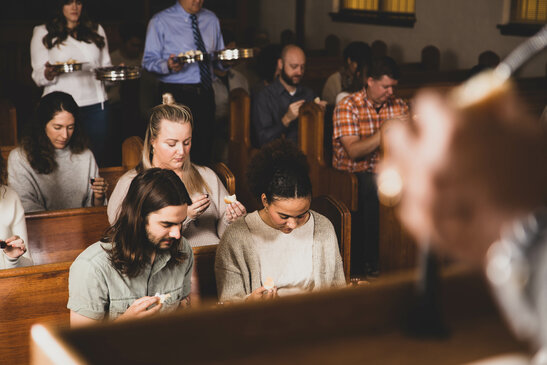 Please consider your giving during this uncertain time. You are able to contribute (kind of like a virtual offering!) at Cuba First Baptist Church. Of course you can also mail in your donations to Cuba First Baptist, 17 South St, Cuba, NY 14727. All checks should be made payable to: Cuba First Baptist.
Go to our website at https://cubafirstbaptistchurch.faithlifesites.com for ongoing information. There are Facebook links available on the website too.
Remember that you are not alone. Contact the church office at 585-968-1531 with any concerns. Leave a message if no one answers. Pastor Lynn retrieves messages.
Weekly Offering Goal $2390: 5/2 $3423; 5/9 $1228; 5/16 $1752; 5/23 $1123. *including $250 ABWM contribution
Online Services
If you have internet access, you may join in to the YouTube Live broadcasts as I lead an abbreviated time of worship and prayer each Sunday at 10:00 a.m. through our church YouTube page. Bulletins will be emailed out with the specific link each Saturday and can also be found on our Cuba First Baptist Church website and Facebook page.
Congratulations Graduates!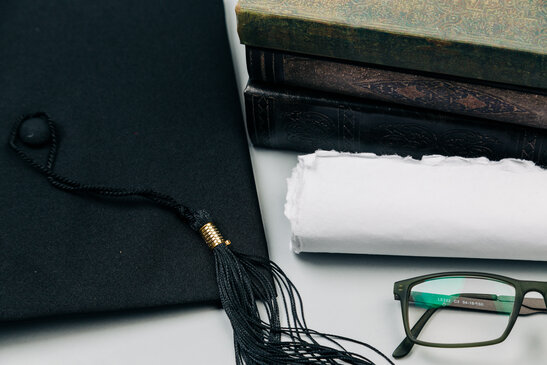 Cuba First Baptist Church would like to congratulate Wyatt Williamson, Aaron and Hailey Kumpf, Natalie Goble, Trek and Oksana Wilday!
"And let us consider how to stir up one another to love and good works, not neglecting to meet together, as is the habit of some, but encouraging one another, and all the more as you see the Day drawing near" (Heb 10:24–25).
Our address is: 17 South Street, Cuba, New York 14727