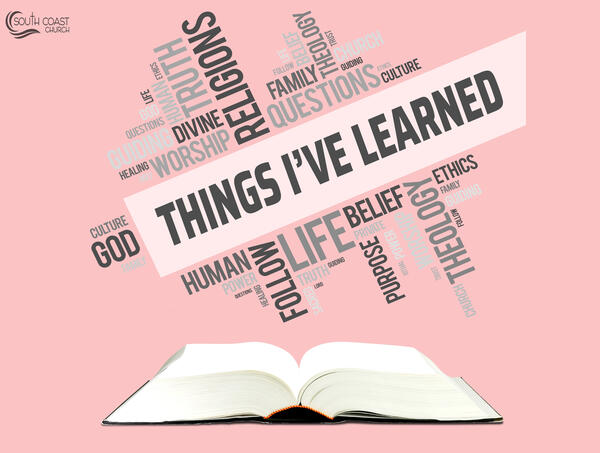 "THINGS I'VE LEARNED"
August 22nd, 2021
THIS SUNDAY AT 10:00...
PLEASE JOIN US FOR CHURCH TOMORROW!
This Sunday I will hit another one of life's milestones as I get another year older. With this in mind, I have been considering some of the things that I have learned along the way.
So tomorrow I want to share a few of these things in a message called, "THINGS I'VE LEARNED" and I believe each point will minister to us all.
So... please make plans to be with us inside the Sanctuary this Sunday Morning at 10:00 for a great time together.
Children's Church is up and running for Kindergarten though 6th Grade. Your kids will be spending the entire service in the Student Center so please be sure to drop them off early for some great things that our SCC teachers have planned for them!
Our Livestream Broadcast can also be viewed this Sunday Morning at 10:00 on Facebook (South Coast Church) and YouTube (South Coast Church Imperial Beach).
Have a great rest of the weekend and I pray that I'll see you soon!
Blessings...
Craig
Welcome!
Our address is: 588 9th St, Imperial Beach, CA 91932, USA