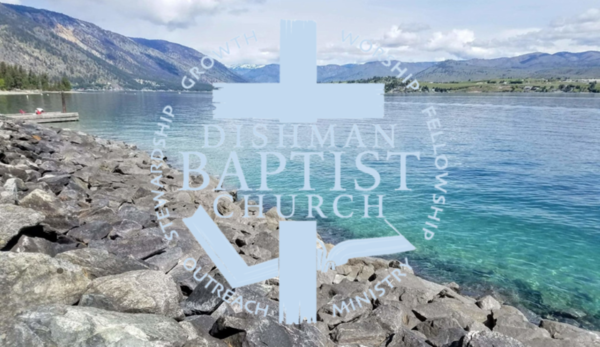 Dishman Connections
Outdoor Movie Night!!
I know the past few weeks you have been waiting in anticipation for the announcement of our next fellowship event. Well here it is! We will be having an outdoor movie night on Friday August 27th at 7PM. We will be watching the movie "I Can Only Imagine" based on the story of Mercy Me. Bring your family and invite your friends to this fun summer event!
Click the following link to see the trailer or click the picture above.
Rose Point Outreach
We are still looking for volunteers to help with our outreach opportunity with Rose Point Assisted Living. We have a list of residence that have been shut in for over a year now and need someone to talk to. Do you have 10 to 15 minutes a week that you could take the time to write a letter or call someone? If so please contact Arnold Moss or Pastor Chris for more information.
Children's Ministry Needs
We have been very blessed by the amount of help we received during this pandemic time. We thank all of you who have devoted your time and energy to being a blessing to all the children and youth at Dishman Baptist church.
With summer approaching, many of our volunteers will be taking vacations or needing to be gone. With that, we have decided to consolidate our volunteers and only have Children's Life Groups for the summer starting on July 4th. (With the exclusion of the nursery and toddler room). We will put a hold on the Children's Worship Hour classes for the summer. All children ages 5-18 yrs, will join their parents and families in worship every Sunday for the months of July and August.
Dishman Children's Department is still in need of helpers during these summer months. Here is where our need is:
Nursery worker: 1st Sunday Lifegroup and worship hour, 2nd Sunday Lifegroup hour, 4th Sunday Worship hour
Toddler room (2-4 yr olds): Worship Volunteer(s) for the month of July and 1st Sunday of August.
If you can fill even one Sunday spot, it would be so appreciated. Our children are such a blessing and you won't want to miss seeing their eyes light up when they hear about Jesus and start to understand His love for them.
Contact Tricia Harrison at 509-280-1390
Family Workbooks
Are you a parent that would like to help your student grow in their walk with God but do not know what you can do? We have some resources available to you. There will be a display in the foyer that will have two resources. The first is a supplemental workbook that goes along with our AC Kids Sunday morning curriculum. The student will get to complete a section each week and you can go over what they are working on at home. This book also lets you know what the memory verses are each week. This is a great tool for the student to use in class and you to use at home. The second recourse is a family devotional that provides 5 daily lessons that work through the Sunday morning Life Group Lesson. I have been doing these with Thatcher and Kinley and they really like them. It will allow you to help your student to better understand the scripture presented on Sundays. I hope you will take a look at them and see if you could use them. The books are $20 each but last for an entire year. Thanks again for all you do as parents. I hope these resources help you out.
Connecting People to Christ and To One Another
Our address is: 315 North Argonne Road, Spokane, WA, 99212