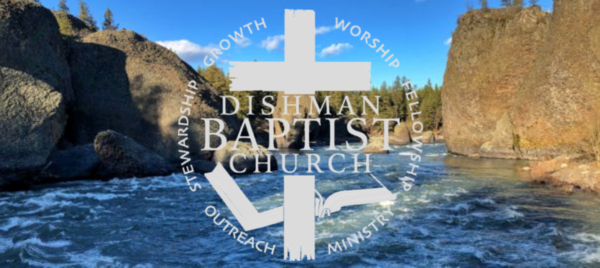 Dishman Connections
Keeping you informed the best we can!
Outdoor Movie Night!!
We will be having an outdoor movie night on Friday, August 27th at 7PM. We will be watching the movie "I Can Only Imagine" based on the story of Mercy Me. Bring your lawn chair and your family and invite your friends to this fun summer event!
Click the following link to see the trailer or click the picture above.
Children's Department
Hello Church Family! September is fast approaching and we need help in our Children's department.
If you are a current teacher, please pray over this coming year, and the lives of the children you will touch. If you feel God leading you in a different direction, please let us know.
To those who are not yet a volunteer, I would ask that you pray about helping out and being a blessing to our families. We are in need of teachers/helpers in every age group. If you can help one Sunday a month, that would be amazing! If you can help every Sunday, that would be amazing too! If you do volunteer, you only will need to help with lifegroup or worship, not both. We have all the books for teaching and Kyle is always available for help.
All we want is for the followers of Christ to be obedient to what He calls you to do.
If you have any question or would like to sign up to volunteer, please feel free to contact us anytime.
Blessings,
Kyle Harrison 509-969-6812
Tricia Harrison 509-280-1390 (text only)
Email: tkocto21@yahoo.com
Things To Do
Are you sitting at home bored and need something to do? There are a few things that need to be taken care of around the property.
Weeds need to be sprayed around the parking lot and on the hill next to Argonne.
Dropped sticks and branches need to be removed from the south end of the parking lot.
Dead branches need to be cut down.
Thank you so much for your help. If you have any questions please contact Mary Long at mail@dishmanbaptist.org.
Northwest Baptist Convention
NORTHWEST IMPACT is an annual mission offering that extends and equips the partnership of Northwest Baptist Convention churches for the spiritual transformation of Oregon, Washington and north Idaho. Formally known as the Sylvia Wilson Mission Offering, the Northwest Impact theme seeks to multiply the cooperative mission efforts of about 500 Northwest Baptist churches through church planting, leadership development of pastors and ministry staff, Disaster Relief ministries that offer people help and hope in the midst of crisis, sharing Christ's love with children through Vacation Bible Schools and other outreach projects, evangelism among special groups such as college students and helping churches make an impact in our neighborhoods and among the nations.
For a promotional video of what this is about click the following link.
To donate, click the link below or fill out a NWimpact envelope located in the missions corner of the foyer and place it in the offering box.
HTTPS://WWW.COGNITOFORMS.COM/NORTHWESTBAPTISTCONVENTION3/NWBCDONATIONPORTAL
Rose Point Outreach
We are still looking for volunteers to help with our outreach opportunity with Rose Point Assisted Living. We have a list of residence that have been shut in for over a year now and need someone to talk to. Do you have 10 to 15 minutes a week that you could take the time to write a letter or call someone? If so please contact Arnold Moss, Tracy Shiflett or Pastor Chris for more information.
Family Workbooks
Are you a parent that would like to help your student grow in their walk with God but do not know what you can do? We have some resources available to you. There will be a display in the foyer that will have two resources. The first is a supplemental workbook that goes along with our AC Kids Sunday morning curriculum. The student will get to complete a section each week and you can go over what they are working on at home. This book also lets you know what the memory verses are each week. This is a great tool for the student to use in class and you to use at home. The second recourse is a family devotional that provides 5 daily lessons that work through the Sunday morning Life Group Lesson. I have been doing these with Thatcher and Kinley and they really like them. It will allow you to help your student to better understand the scripture presented on Sundays. I hope you will take a look at them and see if you could use them. The books are $20 each but last for an entire year. Thanks again for all you do as parents. I hope these resources help you out.
Say Cheese!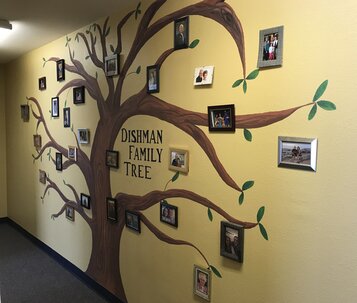 We are still collecting family photos of all our members to hang on the "family tree" in the church office. Bring in your 4x6 picture in a frame or just email us a digital copy to mail@dishmanbaptist.org, and we'll frame it for you. This will give the staff a visual as they pray for each of you during their week. If you want to see it stop on by the office!
Connecting People to Christ and To One Another
Our address is: 315 North Argonne Road, Spokane, WA, 99212