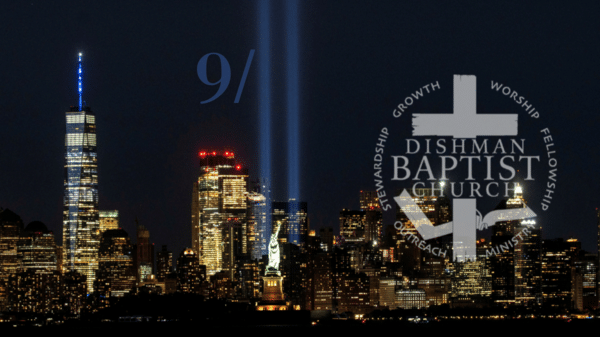 Dishman Connections
Keeping you up to date
Evans Family
Thank you so much for your prayers for Chuck Evans and his family! Chuck is no longer sedated and as of yesterday the tubes have been removed and he is breathing on his own! Praise the Lord! Please continue to pray for him and his family as there is still a long road ahead.
To stay up to date on how he is doing, please visit our Faithlife page. We are posting daily updates as we get them.
As a reminder, an unfortunate effect of Chucks hospitalization is the financial impact to the Evans family. While there are many avenues which financial donations could be made to the family (i.e. GoFundMe, etc.) it is our request that you would donate to the family through our Faithlife giving tab. The reason for this is that those other avenues take a percentage off any proceeds that should go to the family, whereas with Faithlife we can ensure that 100% of your love offerings are delivered to where they are most needed – the Evans family. If you desire to donate to the Evans family, you can do so through the giving tab on our website. On the drop-down menu under funds, you would choose the "Love Offering – Evans Family" option and any donations that you give will go to their family.
The body of Christ is instructed to bear one another's burdens and one of the ways we see that done in the New Testament is through sharing our finances with families in need. Please prayerfully consider how you could support this family.
Nursery
All children are now downstairs including our babies. The Nursery will be located in room 115, right behind the children's check in desk. We feel that having all of our kids in the same location will make it easier for the parents as well as our helpers.
Rose Point Outreach
We are still looking for volunteers to help with our outreach opportunity with Rose Point Assisted Living. We have a list of residence that have been shut in for over a year now and need someone to talk to. Do you have 10 to 15 minutes a week that you could take the time to write a letter or call someone? If so please contact Arnold Moss, Tracy Shiflett or Pastor Chris for more information.
Say Cheese!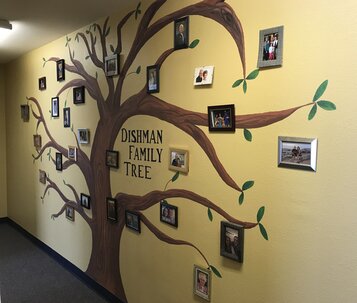 We are still collecting family photos of all our members to hang on the "family tree" in the church office. Bring in your 4x6 picture in a frame or just email us a digital copy to mail@dishmanbaptist.org, and we'll frame it for you. This will give the staff a visual as they pray for each of you during their week. If you want to see it stop on by the office!
Connecting People to Christ and To One Another
Our address is: 315 North Argonne Road, Spokane, WA, 99212