Dishman Connection
Here's what is happening @ DBC!
Pastor Coffee
Are you new to Dishman and have some questions about our church or maybe just want to get to know our Pastors? Then This Sunday February 24th, right after service, come and take some time to meet Pastor Chris and Pastor Kyle. They will be in room 202, the senior classroom upstairs. Come join them for a cup of coffee and some pastries!
VBS Volunteers
We are gearing up for a great week of sharing Jesus with the kids in our community and we need ALL hands on deck!
Some needs we still have are:
Pre– school helper
Recreation Leader
Pre-school crafts
Floating Helpers
Extended session
kitchen
If you would like to volunteer to help us, please sign up on the bulletin board in the foyer or fill out a connection card and say where you would like to help and we will contact you.
Sharing Your Passion
What are you passionate about? What hobby do you have? Would you be interested in passing on your skills or talents to the younger generation? We are taking a new approach to the extended session of VBS and we want your help. We want to have small groups organized to learn a skill or hobby such as; cooking, sports, painting, the great outdoors, sewing, CPR, whatever it is that you can share with young minds. You could lead a small class once during the week or every day. Please consider it and let us know. You can contact Debbie Wuthrich at mail@dishmanbaptist.org.
Spring Break VBS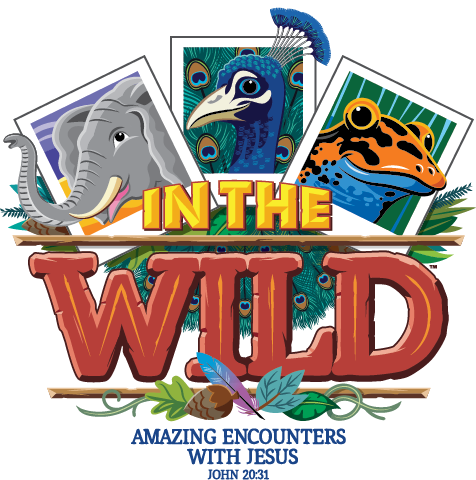 Come join us April 1st-5th from 9AM to 12:30PM. Lunch will be provided. This is a FREE EVENT for all kids ages 4 years old through the 5th grade. Come join us as we explore some amazing encounters with Jesus! This is a 5 day event full of fun activities, crafts, games, group studies and so much more! For the older kids, grades 1st-5th, we have an extended session that will end at 3PM.
For more information contact Mary Long at mail@dishmanbaptist.org.
Pre-Register your kids by clicking the VBS Picture. You can also find more information on our website at dishmanbaptist.org.
MLT Meeting
MLT Meeting Sunday, February 24th, at 6:30PM. We will be discussing the start of our Growth team. If this is an area of our church you are interested in being a part of then please join us!
Women's Bible Study
All women are invited to join us every Thursday@11:30AM we are doing a study on James by John MacArthur. Lunch will be provided. We look forward to seeing you all there. For more information contact Mary Long or Debbie Wuthrich at mail@dishmanbaptist.org.
Faithlife App
Are you tired of scrolling through cat videos and political post? Do you want to stay connected with your church family instead of hundreds of friends you really don't know? Then ditch those other social medias and try Faithlife! This is an app and website that you can join for free. It allows you to follow everything about Dishman. From daily verses and weekly sermons from Pastor Chris to Prayer requests and praises from our church members. Get started today by visiting Faithlife.com or downloading the app and joining the Dishman Baptist Church Group.
Connecting People to Christ and To One Another
Our address is: 315 North Argonne Road, Spokane, WA, 99212