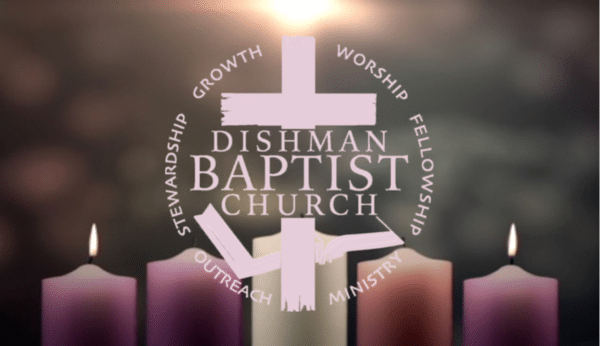 Dishman Connections
Upcoming Events
Sunday Morning Service
Join us for worship this Sunday as we continue our Advent series. Pastor Chris will be leading us as we light our 2nd candle and learn about Love.
Women's Prayer Group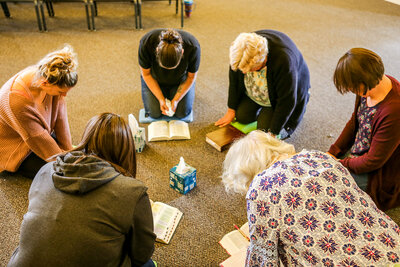 The Women's prayer group is starting back up on Friday morning at 8:30AM. They will be meeting weekly. This is an opportunity for the women of Dishman to come together in prayer for each other, our leaders both in and outside the church as well as our church body. Please feel free to join us!
Christmas Quilt
The Christmas card quilt is up in the foyer. This is a place where you are able to put your Christmas cards to members of Dishman and they can come and collect them. The idea behind this is that the money you would save on postage you would in return be able to be put towards the Lottie Moon Christmas offering. Lottie Moon offering envelopes are located by the Christmas Quilt. You can also give on our website at Dishmanbaptist.org/give and just select Lottie Moon.
Women's Bible Study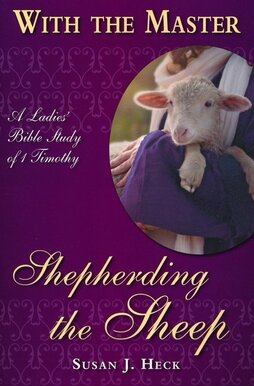 We have started up a new women's bible study. We are doing a study on the book of 1 Timothy. There are 2 different days during the week for you to get an opportunity to attend. Tuesday evenings at 6:30 lead by Bekah Pawlowski and Friday mornings at 10 lead by Debbie Wuthrich. Both groups will be doing the same study and both will be meeting here at Dishman.
Christmas Cookie and Ornament Exchange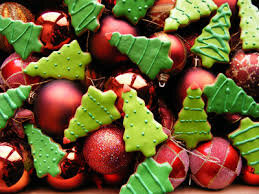 Ladies! Our annual Christmas cookie and ornament exchange will be happening on Saturday, December 18th at 10AM here at Dishman Baptist Church.
Please bring 3 dozen or more cookies from one recipe to exchange with others. The more cookies you bring, the more you take home! We will have other munchies for our fellowship.
White Elephant Ornament Exchange – this year's challenge is to find an ornament that starts with the letter "N" or "O", if not, bring any wrapped ornament.
If you have any questions please feel free to contact Mary Long at mail@dishmanbaptist.org.
Upcoming Bible Studies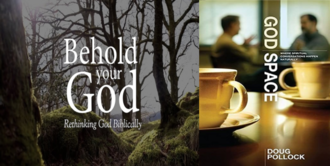 We will be starting Wednesday night bible studies back up on January 5th at 6:30PM. There are 2 studies to choose from, Behold Your God and Activating God Space. There are sign up sheets on the welcome center counter. Please let us know which one you are interested in attending. You can always email the church office at mail@dishmanbaptist.org to let us know as well.
Bless Every Home
Bless every home initiative is a great opportunity to serve and care for your neighborhood through prayer. Becoming a Light is free and confidential. You'll receive a map and list of your closest neighbors, along with emails at the frequency of your choice to pray for your next five neighbors that day.
The Lord planted our church where we are to help our neighbors discover the light of life. So, we're asking each member of our church to consider becoming a Light to their neighbors and living intentional pray-care-share lifestyles.
Here is the link that will enable you to join our church in this ministry opportunity: https://blesseveryhome.com/light/?cust=12552
Christmas Eve Service
Our candle light Christmas Eve service will be held on Friday, December 24th at 5:30PM come join us as we wrap up our advent series with the lighting of the Christ candle.
Snow Removal Call List
The snow is starting to fly! If you would like to be on our call list to help with snow removal, please let Mary Long know your name, phone number and what days work best for you to be available to help. You can catch her on Sunday morning or email her at mail@dishmanbaptist.org. Thank you!
Family Tree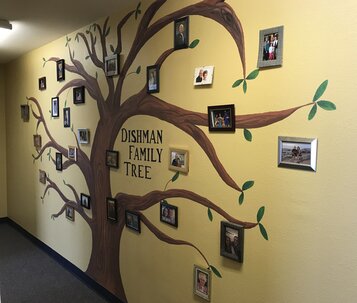 We are still collecting family photos of all our members to hang on the "family tree" in the church office. Bring in your 4x6 picture in a frame or just email us a digital copy and we'll frame it for you. This will give the staff a visual as they pray for each of you during their week. If you want to see it stop on by the office!
This Weeks Events
Download
Tuesday, November 30th  •  6:30–8:30 pm
Download
Thursday, December 2nd  •  7:00–8:30 pm
Download
Friday, December 3rd  •  10 am – 12 pm
Connecting People to Christ and To One Another
Our address is: 315 North Argonne Road, Spokane, WA, 99212