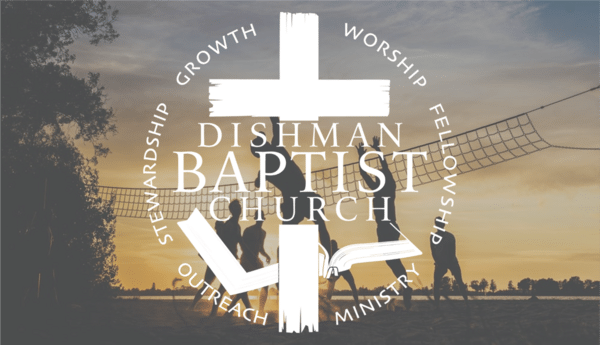 Dishman Connections
Upcoming Events
Volleyball Night at the Park!
Come join us for some volleyball, Wednesday, June 29th at 6:30PM at Valley Mission Park (Over by splash down). Kyle Harrison will be leading us in a short bible study followed by a fun evening of friendly competition and fellowship! We hope to see you there!
In Home Small Groups
This fall we will be launching in home small groups. These groups will meet weekly and go into further discussion and study on what was preached on Sunday Morning. What we need to know is who is interested in attending one of these groups? Who would be interested in hosting one of these groups? and who would be interested in leading one of these groups? Or hosting and leading? There is a sign up sheet in the fellowship corner of the foyer. Please sign up and let us know. If you would like more information please contact Pastor Chris.
Potluck Sunday & Bible Trivia!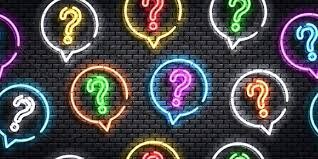 Our next potluck Sunday will be July 10th following service. While we are eating we will be playing a little Bible Trivia. We are giving you enough of a heads up so you can start studying your bible now so maybe you can know some of the answers!
Please bring your favorite main dish, side, salad or dessert to share with everyone! We look forward to fellowshipping with you!
Lawn Mowing
We need volunteers to mow the lawn here at church. If you would like to help, there is a sign-up sheet on the welcome center counter. Just pick a week or 2 or 3 that you would like to come mow. For more information Contact Tore Bertrand.
Wednesday Night Bible Study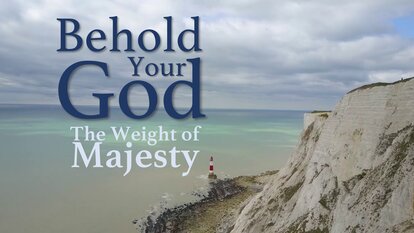 Behold Your God: The Weight of Majesty will be starting June 8th at 6:30PM and continuing through the summer. We hope you will join us.
Dishman Baseball Night
Join us for a night at the ball park as we cheer on the Spokane Indians! Wednesday, August 3rd at 6:35pm. Tickets are $12 per person. You can buy your tickets by clicking the link below or the picture above. By buying your tickets through the link you would be guaranteed to sit with your fellow Dishman family.
Nursery Helpers Needed
We are currently in need of some more volunteers in our nursery. Please review the below spaces and see if you can help in any way. We only require a "once a month" spot for either worship or lifegroup. And you are never alone, there is always one other person with you along with me, Tricia Harrison, always close by to help. Below are the spots we need filled:
1st Sunday of each month: 1 Lifegroup time volunteer
2nd Sunday of each month: 1 Lifegroup volunteer, 2 worship hour volunteers
3rd Sunday of each month: 1 Lifegroup volunteer
4th Sunday of each month: 1 Lifegroup Volunteer, 1 worship hour volunteer
5th Sunday (This only occurs usually once a quarter): 1 worship hour volunteer
Please pray and consider spending time with our little ones. They are very sweet and very easy to take care of. Just contact me, Tricia, with any questions or to sign up.
Weekly Events
Download
The Women's prayer group meets weekly. This is an opportunity for the women of Dishman to come together in prayer for each other, our leaders both in and outside the church as well as our church body. Please feel free to join us!
Friday, June 17th  •  7:00–8:30 am
Connecting People to Christ and To One Another
Our address is: 315 North Argonne Road, Spokane, WA, 99212