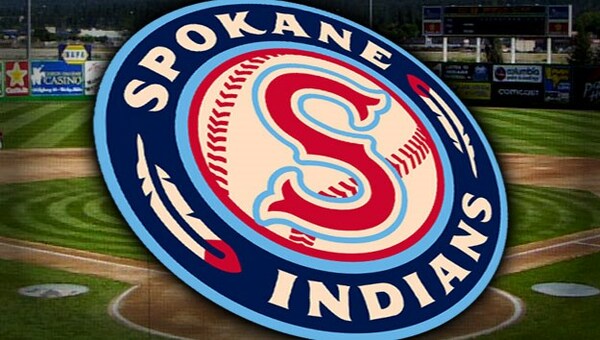 Dishman Connections
Things you need to know!
Spokane Indians Game
This Friday July 19th, at 6:30pm is Dishmans night to cheer on the Spokane Indians! It is not too late to buy tickets and join us! It is Princess night so your kiddos can have a chance to get their picture taken with their favorite Disney princess. Also, After the game, there will be a fireworks display! You can purchase your tickets by clicking the link below.
http://spokaneindians.tix.milbstore.com/store_contents.cfm?store_id=106&dept_id=1601&product_id=78261
CONSTRUCTION!!
Valleyway is under construction for the next 3 weeks. You can still access the church, you will just have to weave around the road closed signs.
Members Family Tree
As Pastor Chris mentioned last Sunday, the office will be collecting 4x6 photos of your family to put on our wall. If you are a member of Dishman, please pick out your favorite family photo and turn it in to the church office. We look forward to seeing your smiling faces.
City School Supply Drive
Every year we support City school next door with a supply drive and this year is no different. We will be collecting school supplies to stalk their resource room. The Master List is posted on the bulletin board in the foyer next to the nursery. Each week we will showcase a short list of supplies that are still needed. All you have to do is purchase your choice of supplies and drop them in the collection box in the foyer. We will be collecting all during July and August! Start bringing in those supplies as we love on our neighbors!
This weeks showcased supplies:
Bic ball point pens– Black & Blue
Band Aids
Bic Ecolution Round Stic ball pen-Black & Red
Bic Round Stic extra life pen-blue
College ruled paper
College ruled spiral notebooks
Printer Ink– Epson XP-430
Composition books
Construction paper-colored
Cough drops
Crayons-big box
Decks of playing cards
Disinfectant wipes
Children's Ministry
We are starting a much needed toddlers class in September! Jaynie Hansen will be the Life Group teacher, but we still need more help. We need a teacher for the worship hour as well as rotating helpers. If you are interested, please fill out a connection card on Sunday or email pastor Chris at cpawlowski@dishmanbaptist.org and Pastor Chris or Debbie Wuthrich will be in contact with you.
Valley Park Outreach
Our men at Dishman have been going out to different parks in the valley on Friday nights. They have been grilling up burgers and hot dogs and giving them away for free. They have used this as a great opportunity to be able to talk to people and share the gospel. They will be doing this every Friday night for the rest of the summer. If you would like to help out by donating chips, drinks, hot dogs, or burgers, that would be greatly appreciated. If you would like more information on which parks they will be at or if you would like to help with this outreach, please contact Pastor Chris at cpawlowski@dishmanbaptist.org.
IEBA Kids Camp
All kids who have finished grades 3rd-6th are invited to go to kids camp! August 5th-9th at Waitts lake. It is $130 per child. You can register online at IEBAcamps.com or by filling out a registration form located in the foyer by the coffee. Donations for scholarships would be greatly appreciated.
Camp Funds
Summer is upon us and with that there are many wonderful opportunities for our kids to attend summer camps around the area. One in particular is the IEBA Kids camp mentioned above. The challenge is that these camps are not free and sometimes our youth may need a little extra help in getting there.
If you would like to make a donation to help a child go to summer camp, we would greatly appreciate your support.
If you are a family seeking support, please submit a letter to the church office detailing what you can cover and the amount of support you need (partial or full) and we will meet needs as funds are available.
Connecting People to Christ and To One Another
Our address is: 315 North Argonne Road, Spokane, WA, 99212