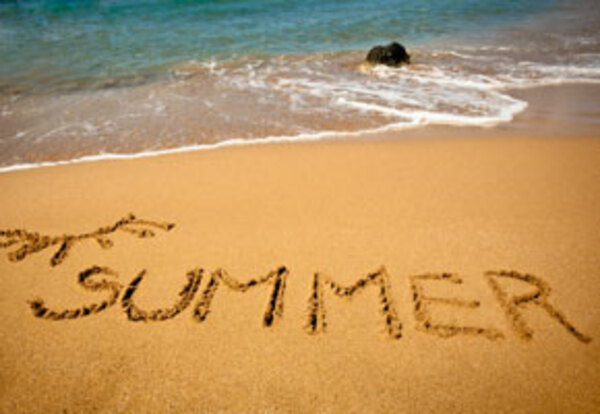 Dishman Connections
Here is what is happening @DBC
Construction!!
There is still construction going on on Valleyway. If the entrance to Valleyway is blocked from Argonne then you will need to go south on Argonne, turn right onto Main and then right onto Hutchinson.
From here you can then get onto Valleyway and into the church parking lot. Sorry for the inconvenience. It should all be over soon.
City School Supply Drive
Every year we support City school next door with a supply drive and this year is no different. We will be collecting school supplies to stalk their resource room. The Master List is posted on the bulletin board in the foyer next to the nursery. Each week we will showcase a short list of supplies that are still needed. All you have to do is purchase your choice of supplies and drop them in the collection box in the foyer. We will be collecting all during July and August! Start bringing in those supplies as we love on our neighbors!
Here is this weeks featured list:
Bic ball point pens– Black & Blue
Band Aids
Bic Ecolution Round Stic ball pen-Black & Red
Bic Round Stic extra life pen-blue
Bic Round stic extra life Mechanical Pencel
Binder clips
College ruled paper
College ruled spiral notebooks
Printer Ink– Epson XP-430
Composition books
Construction paper-colored
Cough drops
Crayons-big box
Decks of playing cards
Disinfectant wipes
Toddlers At Dishman
This September we will be offering a new toddlers class for some of the cutest 2 and 3 year old's you ever did meet! We are in need of rotating helpers during the worship hour. If you would like to be blessed by these cuties and be a blessing to them and their families, please fill out a connection card and Pastor Chris or Debbie Wuthrich will be in contact with you. Thank You!
Just Say Cheese! And Snap A Picture!
We are collecting family photos of all our members to hang on the "family tree" in the church office. Bring in your 4x6 picture in a frame or just email us a digital copy and we'll frame it for you. This will give the staff a visual as they pray for each of you during their week.
Shopping With Benefits
Do you plan on purchases school supplies at Staples? Shop Staples and at check out give the church phone number (509-926-0575) and help the office get free supplies. Do you Shop on Amazon? Sign up on Amazonsmile.com and list Dishman Baptist Church as your charity of choice. Amazon will make a donation to Dishman!
Connecting People to Christ and To One Another
Our address is: 315 North Argonne Road, Spokane, WA, 99212