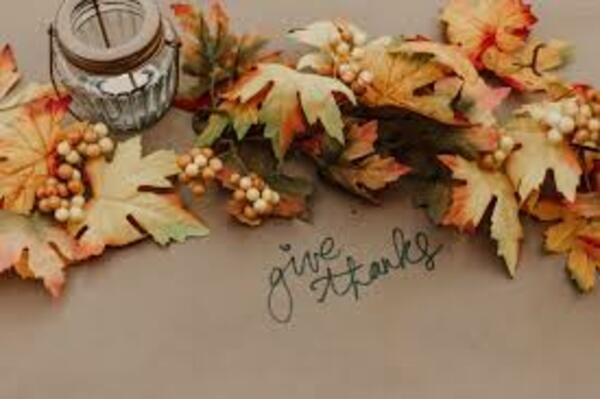 Dishman Connections
Brace Yourself! There is a lot coming up that you need to know about!
Potluck!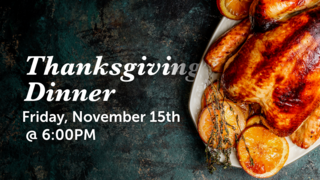 Tomorrow night is our annual Thanksgiving Dinner Potluck. We will be starting at 6 pm. Even if you did not get a chance to sign up you are more than welcome to still join us! It will be a great evening of worship and fellowship as we kick off the Holiday Season.
Church Decorating
Saturday, December 7th, we will be decorating the church for Christmas! If you would like to help us, we will be starting at 10am.
Women's Cookie Exchange
Here at Dishman Baptist Church on Saturday, December 14 at 10:30 am. Ladies - Bring 3 dozen or more cookies from one recipe to exchange with others. The more cookies you bring, the more you take home! We will have other munchies for our fellowship. Every year we include a white elephant ornament exchange. This years challenge is to find an ornament that starts with the letter "M", if not, then just bring any wrapped ornament. We hope you will join us! If you have any questions, please contact Karen Meek at kmeek6007@gmail.com.
Auction Items
In February, we will be having a Valentines day dinner that will include a silent auction. All the proceeds for this dinner and auction will go towards the youth department to help them raise money for summer camp. More information on that will be coming later. What we are asking for now is items for the silent auction. If you are crafty could you make us something to donate for the auction? Quilt, Signs, Cutting boards, crocheted afghans, etc. Maybe you are not very crafty but, have a hobby you enjoy! A basket with gardening supplies, or maybe some of your favorite recipes with all the cooking supplies. The possibilities are endless. If you would like to donate something or want more information, please contact Mary Long at mail@dishmanbaptist.org.
Dishes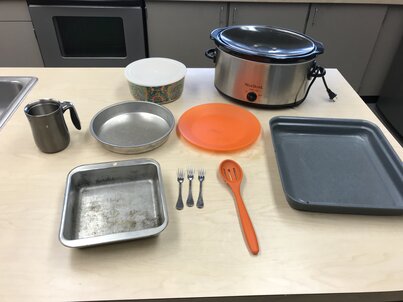 Do any of these items look familiar to you? If any of these dishes are yours please come and get them out of the church kitchen. Anything left by November 24th will be donated.
Snow Removal
From the small glimpse of winter we have already had it looks like it's going to be a white one! We are putting together a snow removal team. If you would like to be a part of helping with this, please contact our Stewardship Team Leader, Ernie Wuthrich at ernie_debbie1982@hotmail.com.
Celebration Prayer Breakfast
On Wednesday, January 1st at 9am, we will be having a celebration prayer breakfast. This is a chance for us all to come together and celebrate everything that God has done in your life this year, as well as pray for what God has planned for 2020. If you have something to celebrate that has happened to you this year, Please fill out a connection card and place it in the offering plate during service or in the connection card box located on the welcome center OR email it to Pastor Chris at cpawlowski@dishmanbaptist.org.
Dishman Family Tree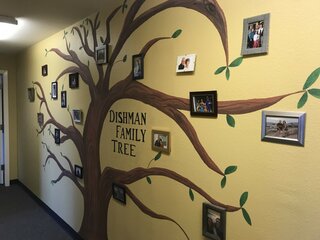 We are still collecting family photos of all our members to hang on the "family tree" in the church office. Bring in your 4x6 picture in a frame or just email us a digital copy and we'll frame it for you. This will give the staff a visual as they pray for each of you during their week. If you want to see it stop on by the office!
S.O.S
Our children's department is still in need of some helpers. We need someone to help during the life group hour in our 4 year olds– kindergarten class, and our 1st & 2nd grade class. It is just as a helper. You do not have to teach. If you are interested in serving in these positions, please contact Pastor Chris or Debbie Wuthrich at mail@dishmanbaptist.org.
Family Worship
Sunday, November 24th is Family Worship Day. We do this on the last Sunday of every month. This allows our kids to join us and learn the importance of worshiping together.
Women's Bible Study
All women are invited to join us Thursdays @ 11:30AM. Come join us as we study up on Moses and Joshua. We look forward to seeing you all there. For more information contact Mary Long or Debbie Wuthrich at mail@dishmanbaptist.org.
Connecting People to Christ and To One Another
Our address is: 315 North Argonne Road, Spokane, WA, 99212