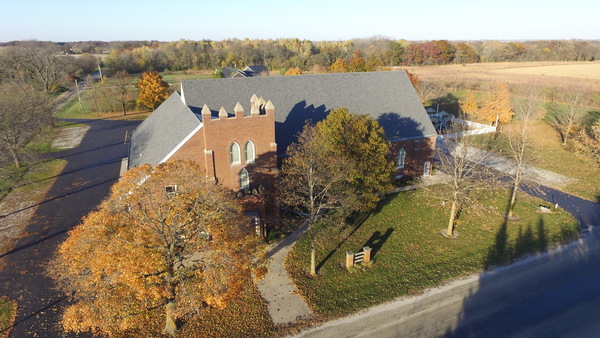 East Bend Trumpet
East Bend's Weekly Newsletter for November 28, 2018
A Note from the Pastor -
Greetings in the Name of Jesus,
God's return will happen. How do we know? His Word declares it so! For some, this thought brings hope and joy. For others, it brings about a sense of fear or uncertainty. The Scriptures make it clear that when Christ returns there will be judgment associated with it. If you have received Christ as Lord, you know that this judgment is nothing to fear - for Christ bore our sins in His body on the cross! This also means that we can have confidence on the day of judgment! Have you received that great gift of eternal joy and freedom?
Hebrews 9: 27-28 says, "And inasmuch as it is appointed for men to die once and after this comes judgment, so Christ also, having been offered once to bear the sins of many, will appear a second time for salvation without reference to sin, to those who eagerly await Him."
As you consider this verse today, are you eagerly awaiting Christ's return? Now is the time to determine in your heart and mind that you choose Him! Don't delay! Receive Him today and allow His Holy Spirit to begin the process of refining you so that you can reflect His light and love into this dark world.
Seeking Him,
Pastor Michael
Upcoming Events:
JAM activities tonight at 6:45.
Thursday at 7:00 Christmas Choir Practice.
Saturday at 8:30 AM Elders Retreat at the Church.
New Young Adult/Young Family SS Class - The Dean's and the Kelly's would like to invite all Young Adults to a New SS Class starting this Sunday. We'll meet in the SS Room downstairs near the Elevator doors.
Sunday the Jubilee SS Class will do the Nursing Home service in Gibson City.
The MLT meets next Wednesday at 8:30 AM.
December Events:
Thursday, Dec. 6 at 6:30 PM Everence meeting on how new Tax Laws will affect your giving. (Refreshments provided).
Saturday, Dec. 8 at 1:00 PM Dress Rehearsal for the Christmas Choir.
Sunday, Dec. 9 at 6:00 PM - "A Small Town Christmas" Program at East Bend.
Friday, Dec 14th at 7:00 PM - Carrollton Christmas Concert at Dewey Church.
Sunday, Dec. 16 East Bend Morning Christmas Program at 10:30 AM. (The Dean's will provide refreshments).
Christmas Eve Candle Light Service at 6:00 PM.
Our address is: 702 County Road 3300 North, Fisher, IL, 61843