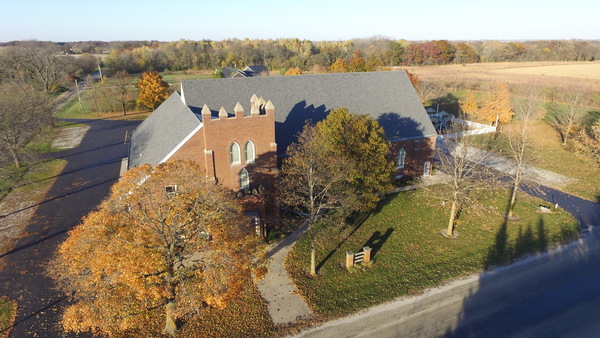 East Bend's Weekly Newsletter
December 12, 2018
From the Pastor...
Greetings in the Name of Jesus,
Peace! It's something we all want and yet, it can be so elusive! How do we attain it? Can we create it? How do I make myself experience it? I believe that peace, true peace, begins and ends with Jesus! As His representatives in this world, we become agents of His peace - a peace that reconciles us to God and then to each other. This past week I read a story in the news about two police officers in the Kansas City area who helped to extend God's peace to a young man. The boy was caught at a WalMart stealing a pair of work boots. The police officers, rather than hauling him off to jail, listened to his story. They found out he needed the boots to get a new job. In response, the officers bought the young man the boots, and offered words of encouragement - get that job, finish school, and stay out of trouble. When the leader from the group home the boy lives in came to pick him up, the boy had tears in his eyes! Peace, in this instance, began with these two officers listening and responding with love.
Here are some announcements to keep in mind:It's Christmas Caroling time! Meet at the Church at 6:00 pm. The weather looks delightful! We will gather back at the church for Hot Cocoa; Coffee and donuts.
Mennonite Women meet Thursday morning for quilting, knotting comforters, devotions, fellowship and lunch! All ladies are welcome to attend.
Friday Night - A Carrollton Christmas Concert at the Dewey Church! The concert is free (a freewill offering will be taken to help cover expenses).
COOKIES! The Fisher Churches are asking each congregation to bring 10-12 Dozen cookies to share at the Carrollton Concert. If you can, please bring them to East Bend by Thursday.
This Sunday the Dean's will provide Christmas Cookies as a "Thank You" to the Congregation between Sunday School and Worship! (WE Love you all!)
The East Bend Christmas Program is this Sunday- come to hear all ages share their expression of love and adoration to Jesus.
Prayer and Praise:
Dean Liestman - recovery and healing from eye surgery.
Lisa (Amy Schaffer's friend) had her follow up appointment after surgery to remove breast cancer. She will only have to have an initial round of Radiation and then monitoring. She greatly appreciates your prayers - she feels they are helping her maintain her strength through this trial!
We invite you to pray for the Raising Highly Capable Kids initiative in Fisher. Pray for participants and for volunteers.
Paul admonishes us in Colossians 3:15 to "Let the peace of Christ rule in your hearts!" This Advent and Christmas Season I encourage you to start each day asking God for the grace and strength to make it so! Imagine how your day might be different if, instead of anxiety, frustration or fear, it was Christ's Peace that directed your thoughts, and attitudes, and words. It can happen - if we seek Him and His peace in our hearts and heads! It doesn't happen by our own will or might! It happens when we surrender to Him and the Holy Spirit.
Seeking His Peace,
Pastor Michael
Happy Birthday!
Dec. 13 - Doug Daly; Elizabeth Hallden
Dec. 16 - Pam Reeber
Dec. 17 - Lennie Heiser; Simon Kelly; Jeanne Sloat
Our address is: 702 County Road 3300 North, Fisher, IL, 61843