Elvins Baptist Church
Church • 10 members • 5 followers
Elvins Baptist Church
We are glad you made the choice to seek us out. Please check out how you can connect with us.
Get Connected
Connect with this community on Faithlife and learn about events, post prayer requests and do digital Bible study.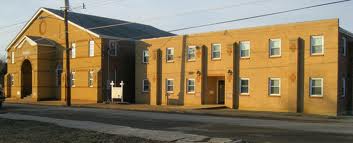 Services
Sunday, 11 am, 6 pm
Worship
Wednesday, 6 pm
Midweek Services
About
Denomination
Southern Baptist Convention
Network Affiliation
Mineral Area Baptist Association
Leadership
Contact
elvinsbaptist@gmail.com
Who We Are
We are Heaven-bound, down-to-earth folks with a love for people, families and our community. It is our mission to love and tell people about God's love, His Son's death and resurrection, and the message of grace in the repentance and forgiveness of sins.
If you are seeking a meaningful relationship with God and with others, and a purpose for living, we at Elvins Baptist would love for you to come and be a part of our family. Please come and join us and see that a life worth living is a life lived in Jesus Christ.
Faithlife Group Administrators