Estrella Mountain Church
Newsletter December 9th, 2021
Galatians 4:4-7
But when the fullness of time had come, God sent forth his Son, born of woman, born under the law, to redeem those who were under the law, so that we might receive adoption as sons. And because you are sons, God has sent the Spirit of his Son into our hearts, crying, "Abba! Father!" So you are no longer a slave, but a son, and if a son, then an heir through God.
Upcoming Events
December 16th - Prayer Gathering 6:30 AM
December 19th - Youth Group Christmas Party
December 23rd - 31st - Office Closed
December 24th - Christmas Eve Service 7:00 PM
December 26th - No Youth Group
January 3rd - Prayer Gathering 6:30 PM
January 2nd - No Youth Group
January 15th - Membership Class 9:00 AM - 12:00 PM
January 20th - Prayer Gathering 6:30 AM
Sunday Evenings - Youth Group Jr. High at 4:30 PM and Sr. High at 6:00 PM.
Wednesday Evenings - Youth Group volleyball and games 6:00 PM
For more specific event information & how to register for different events see below.
Thank you for your faithfulness and generosity! There are several ways you can give: we have a drop box by the office door, mail your check, use your bank's Bill Pay option and have them send your check, give as you exit the Sunday service, or give online here: https://emcaz.org/give. You can also Text to Give (T2G)! Enter our T2G number 928-589-1588, type the word Give and the amount you wish to give. For example, Give 100 to give $100. Another convenient way to give. Again, thank you!
If you know of anyone who needs help, or need to contact the office, please call (623.386.0300) or email (jennas@emcaz.org) and I'll respond as soon as possible.
Living every day in HOPE!
Jenna Schutten
jennas@emcaz.org
Livestream - EMC Sunday Services
Giving Summary
2021
YTD Budget Needs $ 441,000
YTD Actual Giving $ 485,489 110%
Thank you for your faithfulness!
Christmas Eve Service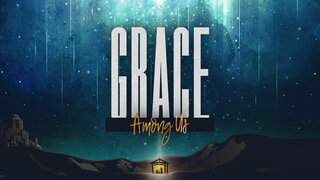 Christmas Eve Service
December 24th, at 7:00 PM
Join us for candlelight Christmas Eve service at EMC. This year we'll have one service on Friday, December 24th at 7:00 PM on the fields. Bring a chair and/or blanket.
Before the service you can stop by the courtyard and grab a warm cup of cocoa or coffee from our youth.
Membership Class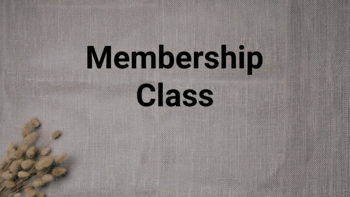 Saturday, January 15th, 9:00 AM - 12:00 PM
Our next membership class is coming Saturday, January 15th, 2021, 9:00 AM to 12:00 PM. All materials are provided. Please register by emailing Jenna Schutten at jennas@emcaz.org.
Women's Ministry @ EMC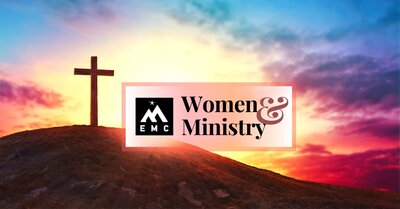 Getting Healthy in 2021
Meeting the second and fourth Wednesday at 6:00 PM in the church office conference room.
Next Meeting - Wednesday, December 22nd at 6:00 PM
A group of women meet on the second and fourth Wednesday of the month to discuss health and nutrition. Melissa DiLuzio is a certified holistic health coach and is teaching the group about nutrition! Prayer, encouragement, and accountability are also important parts of the group.
Questions? Contact Wanda Erb wandakerb@gmail.com or Kristine Harkins kristine@dcharkins.com
Bible Study
Join us Mondays at 6:30 PM or Fridays at 9:30 AM.
The Monday evening group began O Come, O Come, Emmanuel on Monday, November 15th. Contact Sabrina Cohen with questions at scohen25@yahoo.com.
The Friday morning group is studying The Power of God's Names by Tony Evans. It's not too late to join, all are welcome.
Ignite Student Ministries
Over the holidays the youth will not be meeting the following Sundays, December 26th, and January 2nd.
Join us on December 19th for our Youth Christmas Party!


Weekly Youth Events
Jr. High
Youth Group: Sunday Nights 4:30 - 6:00 PM
Volleyball & Games: Wednesdays 6:00 - 7:30 PM
Sr. High
Youth Group: Sundays 6:00 - 7:30 PM
Volleyball & Games: Wednesdays 6:00 - 7:30 PM
Bible Study: Thursdays at 5:00 PM
Follow us on Instagram @emcstudents for what's happening this week. Questions? Contact David Sims at ignite@emcaz.org or Cameron Isaacs at cameroni@emcaz.org for more info.
Estrella Kids
Kids Church is offered during the 9:00 AM Service
All our kids, from the toddlers up through 5th grade will meet in the courtyard for check-in and then head to their classrooms from there.
Toddlers and Preschool will meet in room 214 and Kindergarten through 5th grade will meet in the Student Center. Each group will have a blast as they dive into scripture, sing worship songs and hear Bible stories about Gideon, Samson and Elijah, just to name a few! Every month the kids church works on a memory verse with the kids.
Children are always welcome to join their parents in the worship service.
Have questions? Contact Jessica Sims at jessicas@emcaz.org
DECEMBER MEMORY VERSE
For God so loved the world, that he gave his only Son, that whoever believes in him should not perish but have eternal life. John 3:16
Men's Bible Study

All men are invited to join us Wednesdays at 7:30 PM or Fridays at 8:30 AM.
The Wednesday evening group is studying Acts and meets the 2nd and 4th Wednesday of the month at 7:30 PM. Contact Pastor Denny for more information dennyh@emcaz.org.
The Friday morning Al Thomason Men's Bible Study meets weekly at Starpointe Resident's Club at 8:30 AM.
Prayer Gathering

Meeting the first Monday @ 6:30 PM and the third Thursday @ 6:30 AM, office conference room.
Coming Up - Thursday, December 16th 6:30 AM
Did you know??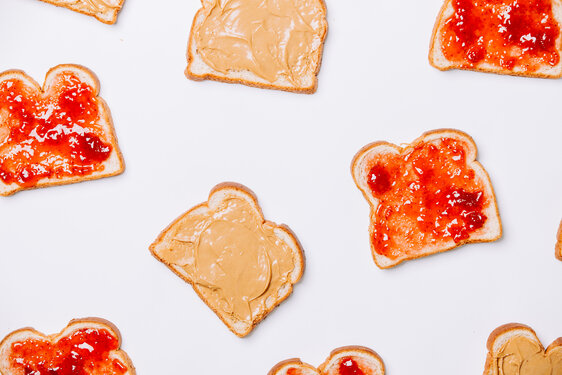 We provide water, peanut butter and jelly for You Matter Ministries. Our donations cover what 16 churches gave in the past. With all the challenges of the past year, your generous heart shines through! Thank you!
Estrella Mountain Preschool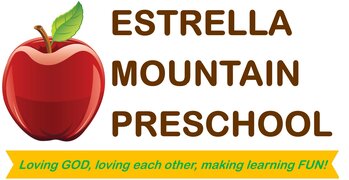 Enrollment for the 2021-22 school year is currently full. If you're interested in being added to the waitlist of have questions about the preschool go to https://empreschool.com to learn more or contact Lisa Tucker, lisat@emcaz.org or 623.476.5578.
Communication Card & Prayer Requests

Communication cards are on the back table in the sanctuary if you are attending Sunday service. You can update your contact information, etc. AND you can submit prayer requests and praise reports.
If you aren't attending services, please email jennas@emcaz.org with any updates, prayers and praises. Thanks!
Call, email or use social media to stay in touch. Of all people, we will be known by our love for others. Hugs and prayers and blessings. We love you!
Our address is: 10485 South Estrella Parkway, Goodyear, AZ, 85338