Estrella Mountain Church
Newsletter August 4th, 2022
Proverbs 12:17-20
Whoever speaks the truth gives honest evidence,
but a false witness utters deceit.
There is one whose rash words are like sword thrusts,
but the tongue of the wise brings healing.
Truthful lips endure forever,
but a lying tongue is but for a moment.
Deceit is in the heart of those who devise evil,
but those who plan peace have joy.

Past newsletters can always be found on our website under Loving -> Newsletters.
If you aren't attending services, please email me (jennas@emcaz.org) with any updates, prayers and praises. Thanks!
Call, email or use social media to stay in touch. Of all people, we will be known by our love for others. Hugs and prayers and blessings. We love you!
If you know of anyone who needs help, or need to contact the office, please call (623.386.0300) or email (jennas@emcaz.org) and I'll respond as soon as possible.
Living every day in HOPE!
Jenna Schutten
Upcoming Events
August
15th - Blood Drive 10:00 - 3:00 PM
18th - Prayer Gathering 6:30 AM
September
2nd - Blood Drive 10:00 - 3:00 PM
5th - Prayer Gathering 6:30 PM
5th - Office Closed - Labor Day
15th - Prayer Gathering 6:30 PM
24th - Women's Ministry Fall Brunch - more information coming soon.
Sunday Evenings - Youth Group Jr. High & Sr. High 4:30 PM.
Wednesday Evenings - Youth Group volleyball and games 5:30 PM
For more specific event information & how to register for different events see below or contact Jenna in the office.
Livestream - EMC Sunday Services
Giving Summary
2022
YTD Budget Needs $ 301,550
YTD Actual Giving $ 350,178 116%
Thank you for your faithfulness and generosity! There are several ways you can give: we have a drop box by the office door, mail your check, use your bank's Bill Pay option and have them send your check, give as you exit the Sunday service, or give online here: https://emcaz.org/give. You can also Text to Give (T2G)! Enter our T2G number 928-589-1588, type the word Give and the amount you wish to give. For example, Give 100 to give $100. Another convenient way to give. Again, thank you!
2022 Blood Drives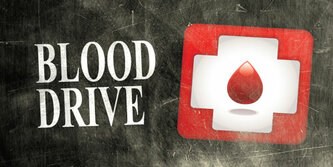 Next Blood Drive:
Monday, August 15th 10:00 AM - 3:00 PM
To schedule your appointment or for more information, please call 1-800-RED-CROSS (1-800-733-2767) or visit redcrossblood.org and use sponsor code: ESTRELLA
We have booked dates for blood drives at EMC for 2022. As we get closer to the individual drives information on registering will be shared. Below are the dates we've secured for 2022.
August 15th - Just Added!
September 2nd
November 4th
MOPS is Coming to EMC Fall of 2022 we will have MOPS meetings at EMC!
Looking to help with MOPs? We are looking for moms in all stages of life to help lead the MOPs group. If you are interested please contact Jenna Schutten.
Are you a mom looking to connect with other moms? Join us this fall! EMC will have a MOPs group meeting the 2nd and 4th Wednesday of the month at 9:00 AM in 214. Our first meeting will be Wednesday, August, 24th. All moms in all walks of life are welcome to join, as long as they have a child or children in the age range of conception to the end of kindergarten.
If you haven't already done so please take a moment to fill out the interest form or share it with moms you know who may be interested. This group will be open to all moms in all walks of life, as long as they have a child or children in the age range of conception to the end of kindergarten. (The children will be participating in MOPPETS Kids Group during the meetings, so moms can have a bit of time to themselves.) All answers are confidential and your information will not be shared with anyone outside of the team assigned to MOPS.
Please feel free to reach out to Jenna Schutten (jennas@emcaz.org) if you have any questions.
Women's Ministry @ EMC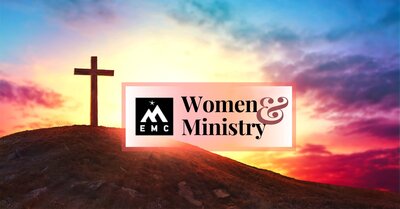 Getting Healthy Group
The Getting Healthy Group is currently on a break until September. Information about their return date will be posted as we get closer.
Meeting the second and fourth Wednesday at 6:00 PM in the church office conference room.
A group of women meet on the second and fourth Wednesday of the month to discuss health and nutrition. Melissa DiLuzio is a certified holistic health coach and is teaching the group about nutrition! Prayer, encouragement, and accountability are also important parts of the group.
Questions? Contact Wanda Erb wandakerb@gmail.com or Kristine Harkins kristine@dcharkins.com
Bible Study
Join us Mondays at 6:30 PM or Fridays at 9:30 AM.
The Monday evening group meets at 6:30 PM in the youth room. They are doing Daniel by Beth Moore. Contact Sabrina Cohen with questions at scohen25@yahoo.com.
The Friday morning group meets in room 214 at 9:30 AM. They are currently on a break until fall, as they get closer to starting up again we will share information about the study they'll be doing. Contact Janet Erb with any questions at erb.janet@gmail.com.
Upcoming Events
Save the date for the following Women's Ministry events. More info about the event and how to register coming soon.
September 24th - Fall Brunch
November 6th - Ryan's House Walk
November 19th - 2nd Annual Christmas Bazaar & Craft Fair
January 20th - 21st - Women's Retreat at EMC
Estrella Kids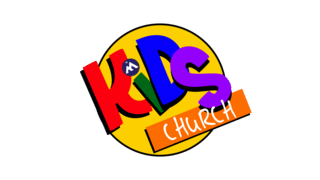 Kids Church is offered during the 9:00 AM Service
All our kids, from the toddlers up through 5th grade will meet in the courtyard for check-in and then head to their classrooms from there.
Toddlers and Preschool will meet in room 214 and Kindergarten through 5th grade will meet in the Student Center. Each group will have a blast as they dive into scripture, sing worship songs and hear Bible stories about Gideon, Samson and Elijah, just to name a few! Every month the kids church works on a memory verse with the kids.
Children are always welcome to join their parents in the worship service.
Have questions? Contact Jessica Sims at jessicas@emcaz.org
JULY MEMORY VERSE
"And I am sure of this, that he who began a good work in you will bring it to completion at the day of Jesus Christ." Philippians 1:6
Ignite Student Ministries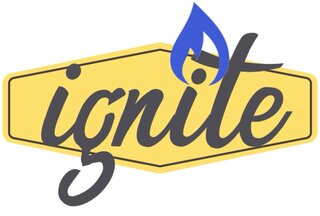 Weekly Youth Events
Jr. High & Sr. High
Youth Group: Sunday Nights 4:30 - 6:00 PM
Volleyball & Games: Wednesdays 5:30 - 7:00 PM
Sr. High
Bible Study: Thursdays at 5:00 PM
Follow us on Instagram @emcstudents for what's happening this week. Questions? Contact David Sims at ignite@emcaz.org or Cameron Isaacs at cameroni@emcaz.org for more info.
Men's Bible Study

All men are invited to join us Wednesdays at 7:30 PM or Fridays at 8:30 AM.
The Wednesday evening group is studying Acts and meets the 2nd and 4th Wednesday of the month at 7:30 PM. Contact Pastor Denny for more information dennyh@emcaz.org.
The Friday morning Al Thomason Men's Bible Study meets at EMC in the youth room at 8:30 AM.
Prayer Gathering

Meeting the first Monday @ 6:30 PM and the third Thursday @ 6:30 AM, office conference room.
August Prayer Gatherings
Monday, August 1st at 6:30 PM
Thursday, August 18th at 6:30 AM
September Prayer Gatherings
Monday, September 5th at 6:30 PM
Thursday, September 15th at 6:30 AM
Looking For Ways to Volunteer?

EMC has a number of ways you can serve at EMC or with other ministries around Goodyear/Phoenix.
Serve at EMC
We are looking for volunteers to help with Kids Church, Ignite, Communion and more. If you are interested in serving at EMC please contact Jenna, jennas@emcaz.org.
Other Ways to Serve
BBQ Mission
BBQ Mission: Is a Christian non-profit organization promising to deliver hand made food to underdeveloped and marginalized communities of Arizona, and the world. Join them the 1st Saturday of the month or on Mondays as they go out into the communities and serve.
Donations & Volunteering can be done through BBQMission.org
See what they are doing on their instagram page, @bbqmissionllc
Circle On
Circle On provides blessing baskets to those in our community going through difficult times. They are looking for items to be donated for their blessing baskets. If you are interested in donating items please see the list below and drop them off in the basket in the back of the sanctuary.
Basket Items Needed:
Small baskets, ribbon
Pampering items like, fluffy socks , lotions/ bath salts, candles
Inspirational Books / Devotionals / Journals
Cups
Small blankets
Chocolate/Candy, Tea/Coffee /Hot Chocolate
Playing cards/Small games
Gift Cards
For questions about Circle On please reach out to Kim Bergay kbergay@yahoo.com.
You Matter Ministries
You Matter Ministries purpose and mission is to minister to those who are homeless and hurting by preaching The Good News of Jesus Christ, offering prayer, providing meals, hygiene packs, and when possible, a clean change of clothing.
You Matter Ministries is looking for donations of peanut butter, jelly, and bottled water. Every week they come pick it up and distribute it in and around Phoenix. Please consider bringing some items to donate to them. Our donations cover what 16 churches gave in the past. With all the challenges of the past year, your generous heart shines through!
Estrella Mountain Preschool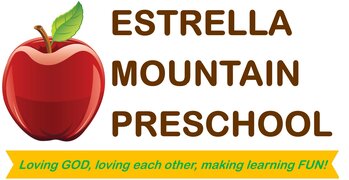 Our address is: 10485 South Estrella Parkway, Goodyear, AZ, 85338