Estrella Mountain Church
Newsletter October 2, 2020
Prayer Changes Everything
Ephesians 3:14-19
For this reason I bow my knees before the Father, from whom every family in heaven and on earth is named, that according to the riches of his glory he may grant you to be strengthened with power through his Spirit in your inner being, so that Christ may dwell in your hearts through faith—that you, being rooted and grounded in love, may have strength to comprehend with all the saints what is the breadth and length and height and depth, and to know the love of Christ that surpasses knowledge, that you may be filled with all the fullness of God.
We will be meeting together this Sunday, October 4, 9am service only. We will be live streaming both 9am and the 11am service. Once again, we leave the decision of wearing a mask and/or social distancing up to you. We have hand sanitizer and masks available for your convenience, and the facility is clean. Please attend at your own discretion.
Let me know if you need your invitation to FaithLife. It's a great place to share prayer requests, study the Bible together, keep up-to-date on what's happening, and so much more. As we learn together, I would appreciate your feedback. :)
You Matter Ministries continues to minister to the homeless. They are most in need of WATER. Please bring your water and PB&J donations on Monday & Tuesday, 9am-11am, and/or on Sundays. Thank you!
Thank you again for your faithfulness and generosity! There are several ways you can give: We have a drop box by the office door, mail your check, use your bank's Bill Pay option and have them send your check, or give online here: https://emcaz.org/give. Again, thank you!
If you know of anyone who needs help, or need to contact the office, please call (623.386.0300) or email (annk@emcaz.org) and I'll respond as soon as possible.
Looking forward in HOPE!
Ann Knister
annk@emcaz.org
Livestream - EMC Sunday Service
Giving Summary 2020
Through 09.27.2020
Budget Needs Year-to-Date $339,300
Actual Giving Year-to-Date $337,791 99.6%
Thank you for your faithfulness!
Ignite Student Ministries
Ignite Sr. High students will be going to Mexico Oct. 4-7. Please pray for our group as they travel and serve, growing together in Jesus.
AND Ignite Jr. High students will be going to serve at Feed My Starving Children, Nov. 7. This is a FREE event, but we are limited in how many can attend. Register HERE
Students entering 6th grade are welcome to attend Ignite! We are meeting in person on Sundays at 5pm. Also, volleyball on Wednesday evenings!
Follow us on Instagram at emcstudents for what's happening this week. Questions? Contact David Sims at ignite@emcaz.org or Cameron Isaacs at cameroni@emcaz.org for more info.
BBQ Missions Kick-Off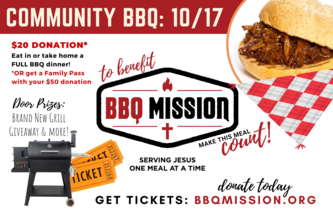 Sat., Oct. 17, 4pm-7pm @ EMC. Get your tickets today at bbqmission.org
Women's Ministry
EVERY MOMENT COUNTS...EVERY WOMAN COUNTS
We strive to make Every Moment Count
and we believe that Every Woman Counts!
Please join the Estrella Mountain Church Women & Ministry private FB group here www.facebook.com/groups/EMCWomensMinistry
In this private group you can share praises, prayer requests and connect with other women from EMC.
THIS OR THAT 2020 - We will be hosting a livestream on Wed. Oct. 14 @ 7pm with all the options and registration information (see upcoming events below)!
Save the date! Women's Retreat @ EMC, January 22-23, 2021.
Let's stay connected!
Women's Ministry Upcoming Events!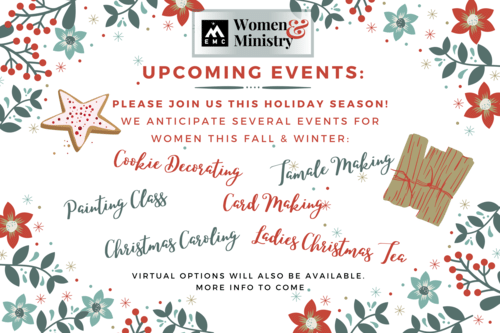 Here's what we have so far:
Nov. 13 @ 6:30pm - Fall painted glasses with Debra Goley
Nov. 14 @ 10am - Christmas Shadow Boxes with Janet Erb
Dec. 4 @ 6:30pm - 8x10 Winter theme Canvas Painting with Debra Goley
Dec. 5 @ 10am - Decorate Christmas Cookies with Serena and Christine
Dec. 13 - Ladies Christmas Tea
Stay tuned for more info and registration coming soon!
Women's Bible Study
Friday morning group meets at 9:30am, in the Ignite Student Center. We are studying "Unexplainable Jesus" by Erica Wiggenhorn. If you already have the book, great! If not, we have plenty of books available. This is an 8 week study. For more info, contact Janet Erb at erb.janet@gmail.com
The Wednesday evening group is meeting @ 6:30pm in the Ignite Student Center. For more info, contact Laurie Knapp at laurieknapp1@yahoo.com.
Prayer Gathering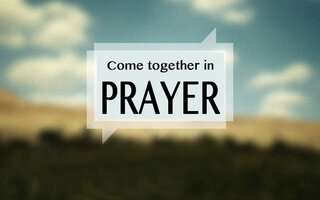 Meeting the first Monday @ 6:30pm and the third Thursday @ 6:30pm, office conference room.
Coming up - Monday, October 5, 6:30PM. Come and pray!
Communication Card & Prayer Requests
Communication cards are on the back table in the sanctuary if you are attending Sunday service. You can update your contact information, etc. AND you can submit prayer requests and praise reports.
If you aren't attending services, please email annk@emcaz.org with any updates, prayers and praises. Thanks!
Estrella Mountain Preschool
Preschool is in session! Registration is still open online for the 2020-21 school year. Visit https://empreschool.com to register, and to learn more about our preschool. There are only a few openings remaining, so don't delay! Contact Lisa Tucker if you have questions. Email lisat@emcaz.org or call the office at 623.476.5578
Forge is coming soon!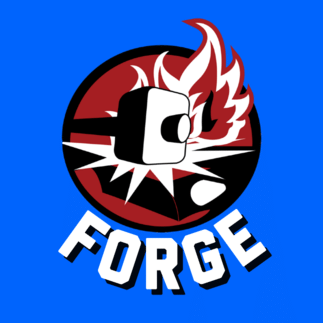 FORGE is a time for families to grow and learn together! We'll have worship, games and a look at the WHOLE story of God, from Genesis to Revelation! You don't want to miss out!
Forge begins when school starts meeting in person...dates coming soon!
Love One Another
Call, email or use social media to stay in touch. Of all people, we will be known by our love for others. Hugs and prayers and blessings. We love you!
Our address is: 10485 South Estrella Parkway, Goodyear, AZ, 85338