Estrella Mountain Church
Newsletter April 16, 2021
God's Mercies...New Every Morning
We now have two in-person services, meeting at 9am and 11am on Sundays. Both will be livestreamed as well.
Once again, we leave the decision of wearing a mask and/or social distancing up to you. We have hand sanitizer available for your convenience, and the facility is clean. If you do not feel well or have possibly been exposed to COVID, please stay home.
Ignite Student Ministry is getting excited for youth camp this summer. They will be having a few fundraisers to help cover costs. Also, VBS registration is now open! Please see below for more information.
Thank you for your faithfulness and generosity! There are several ways you can give: We have a drop box by the office door, mail your check, use your bank's Bill Pay option and have them send your check, give as you exit the Sunday service, or give online here: https://emcaz.org/give. Again, thank you!
Your end-of-year giving statements have been distributed. We changed our giving platform in the spring of 2020, so you may receive two giving statements, via email and/or mail. Please combine them for your total contributions of 2020. Let me know if I can help you in any way.
If you know of anyone who needs help, or need to contact the office, please call (623.386.0300) or email (annk@emcaz.org) and I'll respond as soon as possible.
A personal note...many of you heard of my retirement, after nearly 13 years of serving here at EMC. My official last day is June 30, so you will see me around for a few more months. And I am so pleased that Jenna Schutten (our worship leader Dan's wife) will be taking over. I know she will do a great job and be such a blessing to all y'all. Mark and I will still attend and serve and love this church, but we will have a few trips throughout the year. We really do love y'all!
Looking forward in HOPE!
Ann Knister
annk@emcaz.org
Livestream - EMC Sunday Service
Giving Summary
2021
YTD Budget Needs $135,000
YTD Actual Giving $156,233 116%
Thank you for your faithfulness!
Youth Camp Fundraisers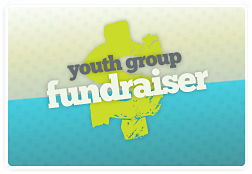 Please help us raise money for Summer Youth Camp!
CARWASH! Saturday, April 24 (during the Community Garage Sale) @ EMC, 8am-11am.


Parents Night Out - Friday, May 7, 6pm-10pm. More info coming soon!
You can also sponsor a kid to camp! Contact David Sims at ignite@emcaz.org or Cameron Isaacs at cameroni@emcaz.org.
Ignite Student Ministries
JR HIGH is 4:30-6pm, SR HIGH is 6-7:30pm. Also, volleyball for all ages on Wednesday evenings!
Sr. High students Bible study! Meeting on Thursdays, 5:30-6:30pm.
Summer Camp dates - June 21-24, Tonto Rim Christian Camp. Cost is $190 through 5/16. Cost goes up 5/17-6/6 to $210. Click HERE to register
Follow us on Instagram at emcstudents for what's happening this week. Questions? Contact David Sims at ignite@emcaz.org or Cameron Isaacs at cameroni@emcaz.org for more info.
VBS 2021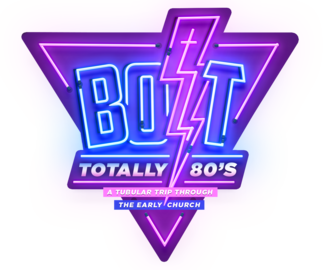 This year we have 2 options!
Option 1: In-Person, cost is $5 per child, $20 per family maximum. Includes snacks and loads of fun for the week! Payment is due upon arrival, payable by cash or check only.
Option 2: Online, this option if free. After you register, you'll receive an email with the link and you can also pick up your goody bag for activities, Bible stories, etc.
Click HERE to register today!
Prayer Gathering

Meeting the first Monday @ 6:30pm and the third Thursday @ 6:30pm, office conference room.
Coming up - Monday, May 3, 2021 @ 6:30PM. Come and pray!
Communication Card & Prayer Requests
Communication cards are on the back table in the sanctuary if you are attending Sunday service. You can update your contact information, etc. AND you can submit prayer requests and praise reports.
If you aren't attending services, please email annk@emcaz.org with any updates, prayers and praises. Thanks!
Estrella Mountain Preschool
Summer Camp 2021 is coming. Fun for 3-6 year olds, 3-day and 5-day options available. For more information and to register, go to https://empreschool.com/summer-camp
Preschool pre-registration for the 2021-2022 school year is now open. Go to https://empreschool.com to learn more about our preschool. Contact Lisa Tucker if you have questions. Email lisat@emcaz.org or call the office at 623.476.5578
Blood Drive @ EMC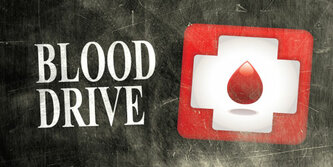 Friday, April 30, 2021, 10am-3pm. Register to donate blood at redcrossblood.org and use the sponsor code Estrella.
Love One Another
Call, email or use social media to stay in touch. Of all people, we will be known by our love for others. Hugs and prayers and blessings. We love you!
Our address is: 10485 South Estrella Parkway, Goodyear, AZ, 85338