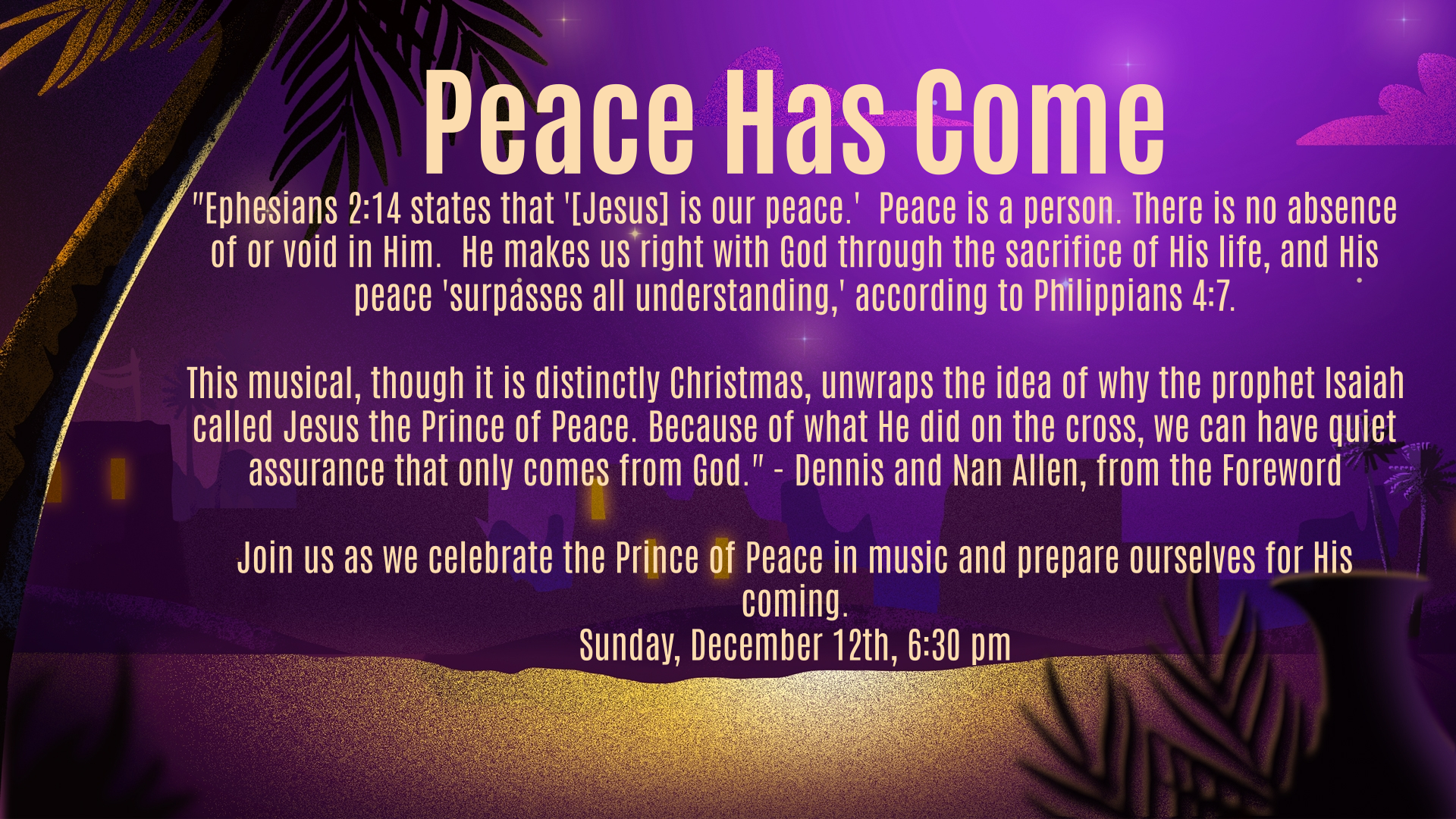 Celebrating the Birth of Jesus Through Music
Sunday, December 12th  •  6:30–7:30 pm (EST)
"Ephesians 2:14 states that '[Jesus] is our peace.' Peace is a person. There is no absence of or void in Him. He makes us right with God through the sacrifice of His life, and His peace 'surpasses all understanding,' according to Philippians 4:7.
This musical, though it is distinctly Christmas, unwraps the idea of why the prophet Isaiah called Jesus the Prince of Peace. Because of what He did on the cross, we can have quiet assurance that only comes from God." - Dennis and Nan Allen, from the Foreword
Join us as we celebrate the Prince of Peace in music and prepare ourselves for His coming.