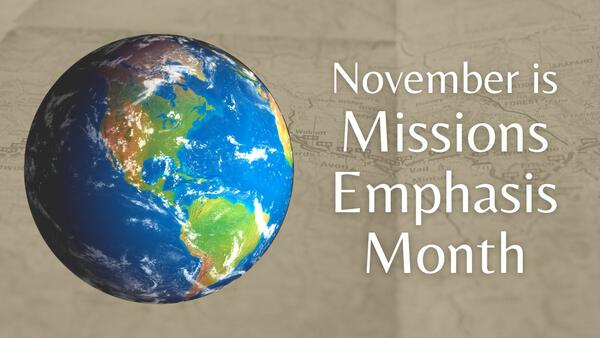 God's Kingdom is Advancing!
We have several missionaries coming to share with us this month, and we are excited to hear from each of them! We know you will be blessed.
We will take up a special offering in service for each guest missionary who comes to share with us. Please come prepared to bless them in return!
This Sunday's Special Guest
Jen Kinnamon is an orphan care Missionary and Chaplain who works with a national non-profit organization, Backyard Orphans, to train churches in developing foster care & adoption ministries. This ministry has the potential to impact a generation of kids for the kingdom of God, as they experience unconditional love & healing. Currently in Massachusetts, there are 9,871children in foster care now and 850 needing adoptive families. We are working to see a day where there are more families waiting on children than children waiting for families.
The Kinnamons also provide training for churches on how to support foster families in their communities.
Take a peek at the Kinnamon's latest newsletter here for a glimpse of what God is doing through their ministry!
Be Praying and Listening . . .
Each year we make a Missions budget based on your Faith Promises. We then turn that around and promise a certain monthly amount to each missionary for the coming year. All gifts designated as "Missions" go toward supporting our missionary staff.
What is God leading you to give either as a monthly donation or one-time gift to help support and bless our missionaries in their work? Be praying in the coming weeks, and be prepared to act in faith as God leads. We will take up Faith Promises on Sunday, November 28.
Ways to Give
You can give your tithes and offerings, and donate toward our Missions Fund all from one online place! Tap the image above to be taken to our giving page.
This Sunday is our monthly Missions Sunday, when we take up our regular Missions Offering. Any donations can be made via our online giving page, or in person Sunday morning via cash or check.
Your faithful support this year has made ministry possible at Faith and beyond. Thank you!
Affecting Lives for Eternity
Our address is: 154 Bearses Way, Hyannis, MA