Who Likes Coffee??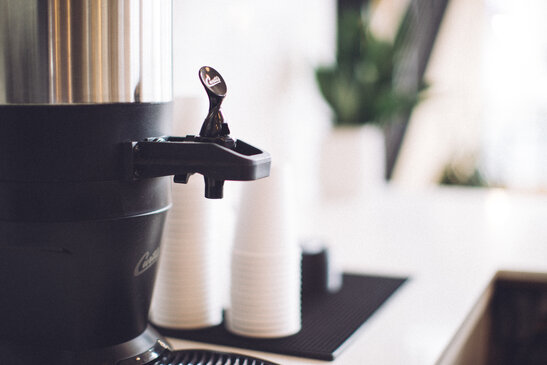 Julie will be out of town this Sunday. We need a person or two who would like to set up and/or clean up for after church fellowship.
Set up includes making coffee (recipe is on the box containing the coffee supplies above the industrial coffee maker in the cabinet), putting out the baskets of food, tea/hot chocolate, creamers, sugar, etc. The snacks and supplies are all ready to go in the red and blue plastic containers under the piano by the coffee bar.
Everything goes back into the containers about a 1/2 hour or so at the end of service.
Thanks in advance for your help!
Prayerful Response
We were blessed to hear from Jen Kinnamon this past Sunday. Jen works with Backyard Orphans, and offered a variety of ways that individuals can get involved in supporting children in crisis.
Want to learn more? Visit backyardorphans.org for ways you can stand up for them today.
"Religion that God our Father accepts as pure and faultless is this: to look after orphans and widows in their distress and to keep oneself from being polluted by the world." (James 1:27)
Please be praying about how God would have you support our missionaries in 2022. We will be taking up Faith Promise pledges at the end of November, and these will be used to set our Missions budget for the coming year.
Men, come out and join us!
Affecting Lives for Eternity
Our address is: 154 Bearses Way, Hyannis, MA