Easter is almost here!
We look forward to celebrating this special day with you Sunday morning.
Service will be a bit different than our usual. We won't be starting with singing, so don't be late--you won't want to miss anything!
We'll see you at 10am Sunday morning!
Extra Parking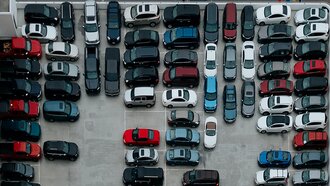 It's been wonderful seeing our parking lot fill up on Sundays.
Please remember to leave a few spaces open in our front parking lot for visitors, especially this Easter Sunday!
We also want to make sure to leave room for emergency vehicles to make it to our front door should the need arise.
There is extra parking available behind the church, on Bacon Road.
Thank you!!
Will we see you Saturday, April 30?

Men's Breakfast starts that morning at 7:30am at Faith.
Men, join us for food, fellowship, and the Word!
Youth Car Wash at Faith the same day, 8:00am-1pm.
One way our youth are fundraising for camp is with a Car Wash on Saturday April 30th, here at Faith from 8am-1pm! It's going to be a great day to have your car washed while supporting our students.
Affecting Lives for Eternity
Our address is: 154 Bearses Way, Hyannis, MA