Missions Faith Promises ~ Sunday's Guest Speakers ~ Sunday Breakfast League ~ Men of Faith ~ YFC ~ Pastor Appreciation ~ Ladies of Faith
Missions Faith Promises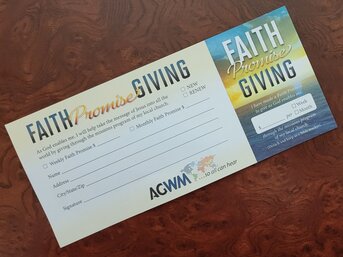 We will be handing out promise cards this Sunday for you to take home. Ask God to show you how to support our missionaries in the coming year, then bring your completed promise card back to church on Sunday, November 27.
We will use these faith promises to let our missionaries know how we will be supporting them as a church in 2023.
This Sunday: The Trewern Family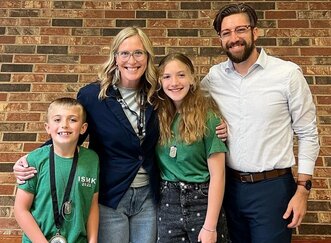 Come Sunday to hear how God is leading the Trewern Family to plant an international church in Genoa, Italy!
Sunday Breakfast League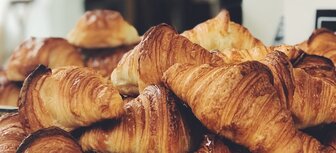 Our Breakfast League has been having some great conversation about how to live life on God's mission in the places we live, learn, work, and play.
Come join the discussion, and let's encourage one another!
Every Sunday at Panera in Hyannis, 8:30-9:30am
Men of Faith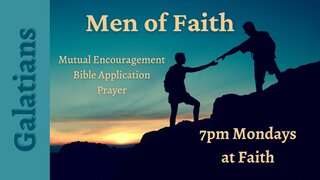 All men are welcome to join us as we dive into the book of Galatians and encourage one another. We meet at Faith every Monday evening at 7pm.
No YFC Tuesday
YFC will not be meeting the Tuesday before Thanksgiving. Enjoy the week with your family!
Pastor Appreciation November 27
Mark your calendar, and plan to bring your favorite soup, salad, or dessert recipe for our Pastor Appreciation Luncheon following service on Sunday, November 27.
We may still be overfull after Thanksgiving feasts, so we're keeping it light!
Please visit this sign-up and let us know what you plan to bring.
Ladies Christmas Tea
All ladies 18 and older are invited to our Christmas Tea on Saturday, December 10 at 10am, hosted by Peg Haskell. We will also be having a cookie exchange at the Tea for anyone who would like to participate.
If you plan to join us for this special time together, please visit this sign-up and let us know what you would like to bring. There is also a spot on the same form to sign up for our cookie exchange.
More information coming soon!!
Affecting Lives for Eternity
Our address is: 154 Bearses Way, Hyannis, MA