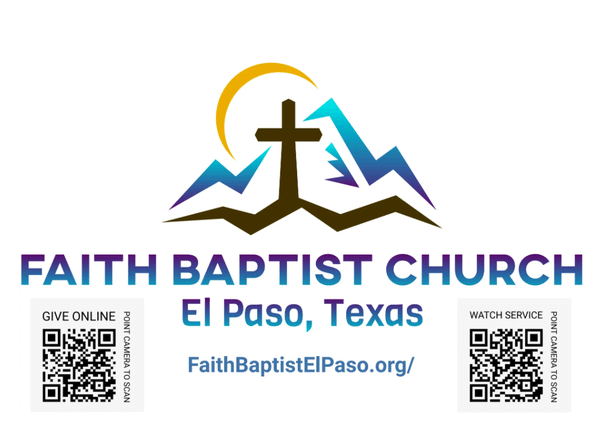 How to give to our ministry
Please get familiar with our online group
I understand we have a lot of members that are intimidated by technology. Please lets take the steps to get familiar on how to use our online church group. Did you know we have a complete separate page created on our website just to help you? It is: https://faithbaptistelpaso.org/faith-baptist-churchs-group-help
If you need further help, email me at steve.bitsko@gmail.com and I will be happy to help you.
We need to start passing information better through the ways of communication we have available to us.
In this newsletter I have added a previous article on the different ways you can give to our ministry.
-Steve
Stay up to date
How to give to our ministry.
Giving
Tithing is another essential part of stewardship as a Christian. Our tithe is of the Lord. We have many options available in giving.
Online Giving- go to the church website: https://faithbaptistelpaso.org/give here you have many options to give to a specific fund, including General (main fund for the church), Missionary (funds delivered to missionaries our church supports) Building (a building fund to purchase, build, or rent a new establishment) Technology (this fund is dedicated to our Media Ministry)
Giving through text- Simply text "Give" with the amount (e.g. "Give $50") to (915) 257 0168 and follow the prompts. For a recurring gift, you'll need to create a Faithlife account so you can keep track of your giving methods.
Giving through the mail- Mail your offering to our Post Office Box at P.O. Box 972641, El Paso, Texas, 79997-2641
Giving through the offering plate- During our (in-person) church services, the offering plate is passed through the congregation before the message begins every service.
Faith Baptist Church
Our address is: 10110 Montwood Dr, El Paso, TX 79925, USA