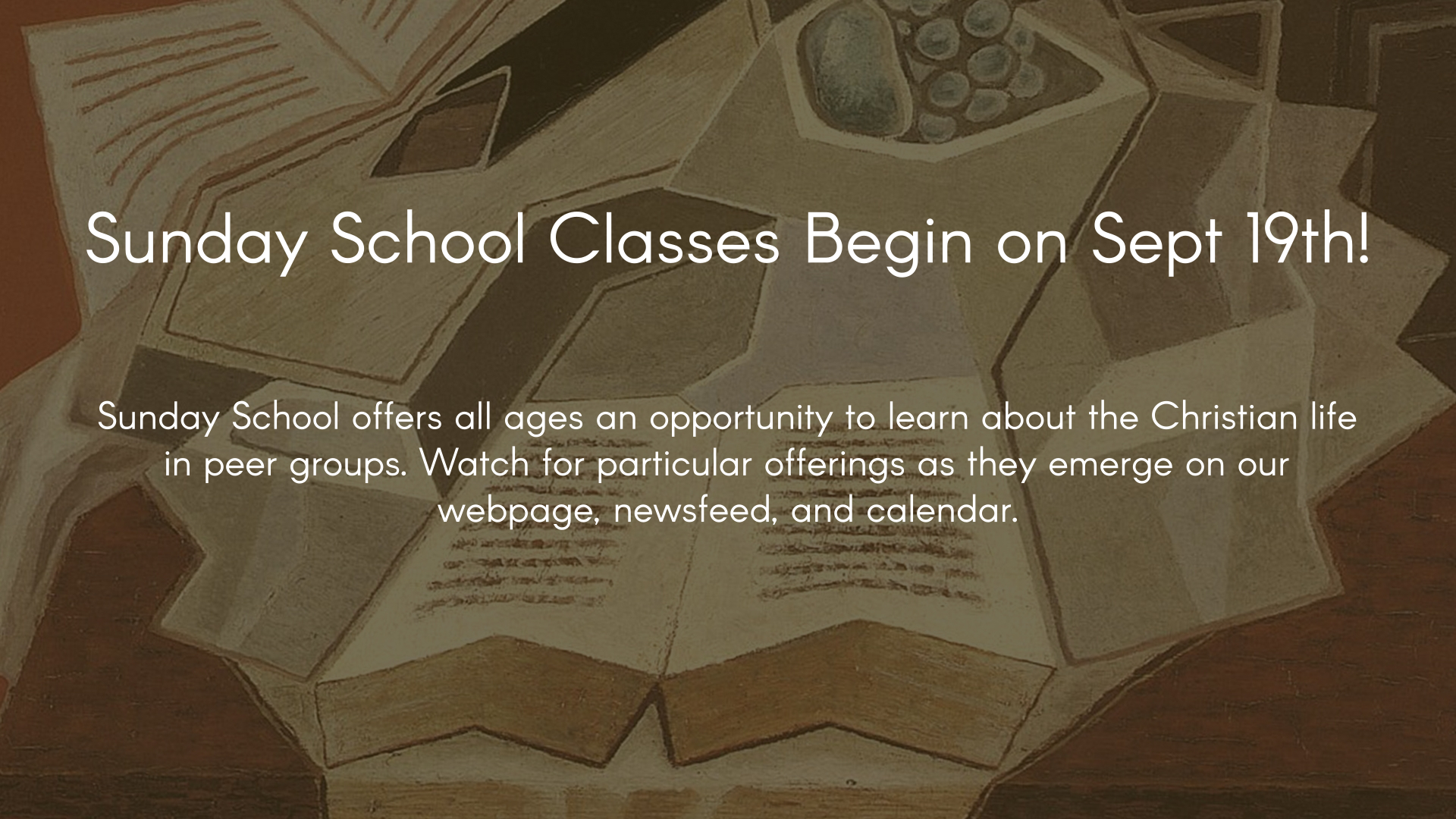 Sunday School Classes Begin!
Sunday, September 19th, all day (EDT)
Sunday School offers all ages an opportunity to learn about the Christian life in peer groups. Most classes will begin at 10AM and last for 45 minutes. Watch for particular offerings as they emerge on our webpage, newsfeed, and calendar.