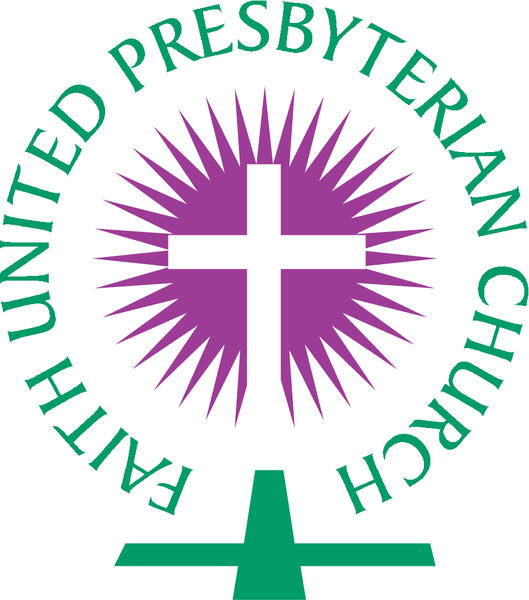 Fall Newsletter 2021
Pastor Jason's article
Over the past year, Faith Church demonstrated remarkable flexibility in dealing with the COVID19 Pandemic. We've closed the sanctuary, we've opened it. We've worshipped online, we've gathered together. We've worn face-masks, we've let our smiles show. We've given each other space and we've had the chance to shake a hand or offer a hug. In short, we have been striking a fine balance between safety measures and promoting the community that we all need. I offer the entire congregation my thanks and compliments. Whereas some organizations have been unable to navigate these difficult times successfully, Faith Church has continued to worship consistently, welcomed new members, sustained financial wellness, stayed connected with each other, and pressed ahead into new ways of being church. Well done. It has not been easy, I know. But well done, everybody.
As we ramp up for the Fall, the same adaptability that has gotten us this far will be needed. The pandemic continues to be a dynamic threat. Consequently, ministries at Faith Church will continue to shift to meet the needs of the congregation in unpredictable ways. Right now, we are planning to launch many familiar Fall programs, like Sunday School, Choir, and other events that appear in this newsletter. Right now, face-masks are welcome, but not required, at all Faith church events. You may elect to wear a face-mask for your own protection or out of consideration for others. While many members have been vaccinated, some members have reasons (like pre-existing medical conditions) that make vaccination problematic. Similarly, we have a spectrum of comfort within the congregation about physical proximity and contact. I recommend asking whether someone is okay with a touch or a close neighbor. As much as possible our events will be on-site, but we will also be making use of online tools. You may have discovered that our webpage has gotten a serious facelift. As you explore the new webpage, you will discover that it is connected to new social tools and resources. (Check out the "online community" tab or the "mobile apps" link to get started!) While "Realm" has been a great aid to our congregation over the past few years, our new online suite, "Faithlife," promises to be more user-friendly and robust.
I invite the congregation to take a deep breath and focus afresh on our mission: Connecting with Christ, Connecting with You. Right now, many people are feeling overwhelmed and isolated. Connection with Christ and connection with other Christians is the solution. Now is the time for us to creatively find ways to be church and to think outside the box. Now is the time for us to show up as much as possible -- in person and online. Now is the time to drop texts and phone calls to remind each other that we belong to a concerned community. Now is the time to speak "can do" words: God is still God and God is quite active among us. St. Paul wrote, "Whatever you do, in word or deed, do everything in the name of the Lord Jesus, giving thanks to God the Father through him." (Colossians 3:17). We can certainly do much in the name of Jesus and we can be deeply thankful for all that God has been doing in our community.
Although the past year has been a tough one, we have experienced unlooked for blessings and we are positioned for great ministry in 2021-22. Please read this newsletter with an eye for how you can prayerfully support and actively engage in faith church life. I look forward to this Fall at Faith with you!
Sermon Series - "Faith That Works"
This Fall we will be hearing sermons from the letter of St. James. His theme is "faith that works." There is a double-meaning here. First, genuine faith "works" in the sense that a faithful person takes action. Faith is not merely passive assent to doctrines but a way of living that shows one's allegiance to Christ. Second, genuine faith "works" because it is effective. Living by faith deepens the quality and meaning of life. Faith gets the job done, and done right. During these difficult times, we need to be living by faith - for our own sake, and for others. We all want to know that a better way of living is possible. Faith is that way.
August 29th James 1:17-27 Hearing and Doing the Word
September 5th James 2:1-17 Warning Against Partiality
September 12th James 3:1-12 Taming the Tongue
September 19th James 3:13-4:3, 7-8 Two Kinds of Wisdom
September 26th James 5:13-20 The Prayer of Faith
Worship
Sunday, September 5th 10AM
Worship moves to 11AM beginning Sunday, September 12th
"It's Fall Y'all" Luncheon
Everyone is invited to gather in the Fellowship Hall after worship on Sunday, September 12th for a delicious luncheon sponsored by the Disciplemaking Team. This will be a wonderful opportunity to enjoy fellowship and "catch up" with your Faith family!!!
No reservations necessary!
Sunday Mornings at Faith
Beginning Sunday, September 19th
CLASSES AVAILABLE FOR ALL AGES!
Every Sunday Morning at 10:00 AM!
Ages 3-5 - Stories of Faith
Grades 1-3 – The Lord's Prayer
Grades 4-7 – The Lord's Prayer
Grades 8-10 – Faith Questions
Adult Class: The Church and Social Issues
ChildCare during worship will begin on Sept. 12th
ChildCare during Sunday School and worship will begin on Sept. 19th
Choir Announcement
Let's Sing Praises to our God!
  Make a joyful noise to the Lord, all the earth. 
Worship the Lord with gladness; 
come into His presence with singing. Psalm 100
Anyone interested in participating in the Faith Choir, please join me for a picnic at my home at 975 Overlook Drive on Thursday, September 9th, 2021 @ 6:30 PM.
If you would like, bring a picnic dish. I will provide the pulled pork for sandwiches. Please RSVP to Kitty at 724-263-9159 or email rrfischer@comcast.net.
We will have a quick rehearsal at the end of our picnic and begin choir on Sunday, September 12th.
All other rehearsals are on Thursday evenings from 7:00 till 8:30 PM in the sanctuary of the church, beginning September 16th.
Youth Choir coming in October. Details will be coming soon.
Operation Christmas Child Shoeboxes
It's that time of year again! Soon, we will have the empty shoeboxes displayed in the Gathering Area for you to pick up and fill. Once they are full, you can return them to the church by early November (date to be announced later). Thank you all so much for your support and let's make this another blessed season of giving!
Afterstroke Support Group
Afterstroke Support Group meets every 4th Tuesday of the month at 6:00pm at Faith Church. Group is led by Shelly Anderson.
Connecting with Christ, Connecting with You
Our address is: 900 E Beau St, Washington, PA 15301, USA