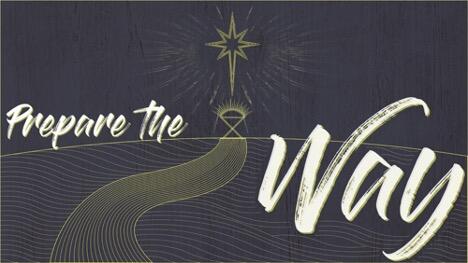 From Pastor Jason
As we move into the winter, we begin the Christian year with the season of Advent. Advent means "coming" (ad = to/toward; vent = coming). Advent has a double meaning. We remember the birth of Jesus and we look forward to his coming again. During Advent, we celebrate the fact that God is with us through Jesus Christ and we prepare ourselves daily to receive Jesus into our lives and into our world. Just as Christians sometimes fast or spend extra time in prayer and worship during Lent, so it is also appropriate to make extra efforts at Christian discipleship during Advent. This season suggests to us four virtues to cultivate: hope, peace, joy, and love. We use four candles to symbolize these virtues.
The past two years have been difficult for most of us. We may find ourselves feeling directionless and despondent. We may be asking ourselves, Where is the hope? Where is the peace? Where is the joy? Where is the love? Advent invites us to discover these qualities of life all over again. As Christians, we have a special resource for hope, peace, joy, and love -- Jesus Christ. As we welcome him into our hearts and arrange our lives for him, these virtues come to life. Our goal this Advent is to "prepare the way of the Lord" in the midst of the "wilderness." To help us along, all the elements of our Sunday morning worship will focus on these virtues. My sermons, the liturgy, the choral music, will all work together to lead us deeper into hope, peace, joy, and love.
In addition to Sunday morning worship, I invite you to explore additional ways to recover the Advent virtues. You may choose to explore Daily Prayer, a fixed-hour form of prayer that helps you discipline and deepen your experience of prayer. You may pick up one of the Advent daily devotionals that are in the Gathering Area. These booklets are perfect for personal and family use. Sunday School is offered for all ages, and there are many special events for fun, fellowship and food sprinkled throughout the season. Check out the contents of this newsletter for details.
I look forward to celebrating the season of Advent with you. It is my prayer that the Holy Spirit will help us open our hearts to Jesus, so that he can restore to us the hope, the peace, the joy, and the love of God.
Adult Sunday School with Rev. Jason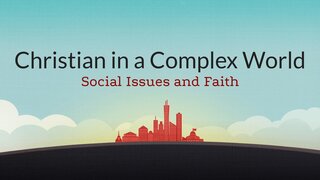 One of the Great Ends (or goals) of the church is "the promotion of social righteousness." In our complex world, this can be a difficult challenge.
This Sunday school class is intended to help you examine how the Presbyterian tradition engages with social issues and to enhance your ability to talk about them with nuance and grace. We will be talking about topics like abortion, alcohol, education, gambling, gun violence, and more. Our topic list will be drawn from the PCUSA "Social Issues" webpage: www.presbyterianmission.org/what-we-believe/social-issues/.
Daily Prayer Workshop
Saturday, December 4th, 9:00am
If you would like to discipline and deepen your prayer life, Daily Prayer is a great way to start. Down through the ages, the Christian community has recognized the importance of praying at regularly scheduled times, like every morning and evening. The Presbyterian Church offers an excellent resource for practicing this kind of prayer. It is a prayer book called Daily Prayer. You are invited to try it! Rev. Jason will be offering a workshop on this kind of prayer on Saturday, December 4th, at 9am. There will be prayer books available, which you can borrow or purchase. Rev. Jason will be creating a "Daily Prayer" group online where practitioners can offer each other encouragement and insights on prayer.
If you currently practice daily prayer, you will be shifting your book-ribbons around on the first Sunday of Advent. Advent prayers begin on page 101. For your daily Scripture reading, turn to page 545. This year is "Year C" and you will find your readings in that column.
B.Y.O.B. Book Group
Thursday, December 9th at 2:00pm
We will be discussing "Rules for Visiting" by Jessica Francis Kane.
Women's Advent Communion Dinner
Sunday, Dec. 5th at 5:00 PM FAITH CHRISTMAS
"CHRISTMAS JOY!"
All the women of Faith – along with their neighbors, friends and relatives – are invited
to Faith Church for a wonderful evening of Christmas stories, Christmas songs and Christmas Joy!!! Our evening will conclude with the celebration of Holy Communion around the tables. Please bring a dish to share – salad, side, main dish or dessert! You can sign up on Faithlife or on the sheet in the Gathering Area and get ready to enjoy an evening of CHRISTMAS JOY!!!
Christmas Cantata
Join the choir on the morning of December 12th when they tell the story of Christ's birth through Traditional and Contemporary song in Were You There on That Christmas Night? written by Lloyd Larson. This musical, also known as a Cantata, will be included in our regular morning service to create a unique musical experience as we celebrate the Christ Child coming into our lives.
Family Christmas Luncheon and Play
"HOW THE GRINCH DISCOVERED CHRISTMAS!"
Sunday, Dec. 19, 2021
Join the Family and Friends of Faith immediately after Worship for a light luncheon AND a Christmas Play performed by the children of Faith. Our Senior High Sunday School class has adapted the traditional "Grinch" story to make it come alive complete with a living Nativity! Rehearsals for the play will be held during Sunday School (10:00 AM) on the four Sundays of Advent, beginning on Nov. 28th. All children are welcome to participate and there will be both speaking and nonspeaking roles. Mom and Dad, if you are bringing the children, you are welcome to join the Adult Class with Pastor Jason.
Ministry Teams
From the Finance & Stewardship Team
The Finance and Stewardship Team's primary mission is managing the Church's money, by promoting giving opportunities for the congregation and closely monitoring the use of those funds to further the ministries of Faith Church.
Faith Church is blessed with a generously giving membership, who have kept up their financial support despite the challenges of the past couple of years.
On behalf of the F&S Team, I thank the congregation for their past support, and ask you to continue to give generously to support the ongoing ministries and missions at Faith UP Church.
---John Tilley, Team Leader
From the Welcome Team
We received 15 new members this year. Hopefully we have several more next year. There are Welcome Packs with info about Faith in the Gathering Area. If you see a new face in church, walk up and introduce yourself and make them feel comfortable worshipping at Faith. If you enjoy opening our congregation to new people, the welcome team invites you to join the team!
---Colleen Craig, Team Leader
From the Mission Team
This December we will collect mittens, gloves, scarves and hats for all ages. Place your donations on the table in the gathering area.
Our Noisy Bucket offering on Sunday, December 19th, will benefit the PC(USA) Christmas Joy offering. This Offering supports denominational leaders, including leadership development for communities of color, and providing support for Presbyterian church workers in their time of need.
Christie Campbell sits on the Presbytery's Missional Outreach Committee and we have decided on four ministry projects this year.
The first quarter ministry project was Pumpkins for Ethiopia. Faith Church generously contributed $300. Please continue to pray for the safety and spiritual growth of the people of Ethiopia.
The second quarter project is a partnership with the Coalition for Christian Outreach on three local colleges: W&J, Cal U, and Waynesburg U. The CCO was incorporated in Pittsburgh in 1971 as an interdenominational college ministry. CCO ministry has grown far beyond the dreams of the original founders, both in geography and in scope of influence. It is estimated that the ripple effect of CCO ministry has extended to more than a million people across the globe. Our goal is to charter a bus and provide scholarships to students from the three campuses wishing to attend the annual Jubilee Conference in Pittsburgh Feb. 25-27.
In the third quarter we will be collecting items for deployment bags for members of the 171st Air Refueling Wing.
The fourth quarter will focus on Pine Springs Camp.
---Christie Campbell, Team Leader
Around the Church
Thank you from Jami Maleski
I would like to thank everyone for the get well cards, texts, prayers and messages throughout my recent surgery. I truly appreciate them all. I'm doing well. Thank you all.
Afterstroke Support Group meets every 4th Tuesday of the month at 6:00pm at Faith Church. Group is led by Shelly Anderson.
Connecting with Christ, Connecting with You
Our address is: 900 E Beau St, Washington, PA 15301, USA