A Little Bit of Faith
Our Monthly Newsletter!
A New Season
As I write this, we just sent out the Flocknote message notifying the church family of canceled classes for a Wednesday night - on March 30th. I thought Spring was here, but then it snowed and, well, that's life in North Dakota, right?
Needless to say, I'm ready for a new season. I'm not a fan of summer, I enjoy cooler weather, but at the same time, I am ready for a new season! But what I mean has nothing to do with the calendar.
I'm ready for a new season here at Faith. We're soon wrapping up our series on 1 Corinthians 12 and 14, titled "Holy Spirit Power, Holy Spirit Purpose", and a lot of folks have offered some encouraging feedback. I hope they're not trying to pad the pastor's ego (and don't think they are!), but I believe they are just expressing their desire for solid Biblical teaching and preaching on the move of the Holy Spirit within the church. For myself, some of the text was kind of hard to get in to - especially when diving into the Greek. But it makes sense, because Peter even said some of Paul's letters were hard to understand (2 Peter 3:15-16), and therefore study is needed. Overall, though, I hope we are even more prepared for what's next. The new season.
In the month of April, we look forward to a relatively new outreach we started last year, offering a free movie at the Scenic Theater here in Lisbon for dads and their kids (while the moms go shopping at a separate event provided by the Civic & Commerce). Of course, we have Easter, and this year we're aiming to have our own Easter egg hunt for our Kids of Faith! But without the power of the Gospel being shared, these are just programs, empty events that will bear no fruit.
This year, it's my prayer, we are not content with hoarding our faith, but growing in our desire to share it. That we begin to really see our church grow - not necessarily in numbers - in the Spirit, closer to the Savior, and eager to take others to Him.
This season, make it a goal to bring someone new to church with you. Invite one more friend, one more person you wouldn't normally think to invite. Challenge yourself in your own personal evangelism, in your own sharing of the Gospel. Don't be content with where you are, but ask the Holy Spirit to take you further than you've ever been in your walk with Christ.
Then watch as He grows you closer to Jesus Christ, and uses you to build the Kingdom!
Finally, I simply would remind you, God is good all the time.
Pastor Jeff Williams
If you haven't already, check out last week's message on YouTube
( https://youtu.be/iSbVPvUQhVY )
or as a podcast
( https://podcasts.apple.com/us/podcast/faith-assembly-of-god/id1614077916?i=1000555372235 )
Happy Easter!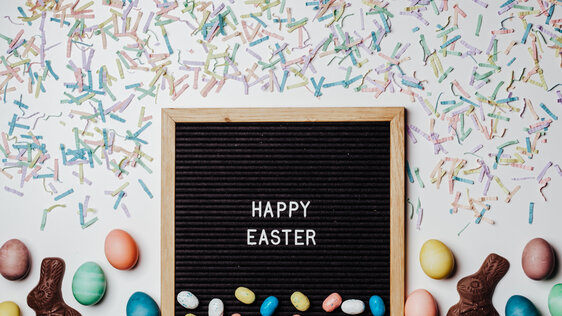 Just a quick reminder Easter falls on April 17th! What a wonderful day to celebrate the Resurrection of our King!!!
Our address is: Lisbon, ND 58054, USA