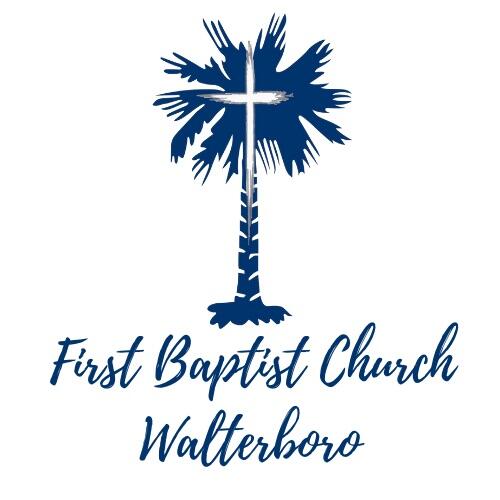 The Beacon
Volume 99, Number 11 September 2021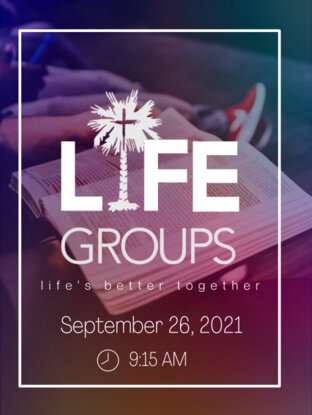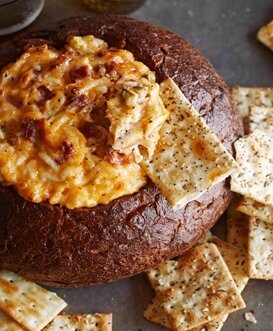 RECIPE OF THE MONTH
Hot Corned Beef Dip
Linda Strickland
Ingredients
1-1/2 C. mayonnaise
12 oz. cream cheese, softened
8 oz. sour cream
2 bags corned beef, cut into strips
8 oz. mozzarella cheese, grated
4 oz. swiss cheese, grated
1 loaf round bread
Directions
Mix mayonnaise, cream cheese, and sour cream together. Add other ingredients. Pour into hollowed-out bread. Wrap loosely in foil and bake 1 1/2 hours at 350 degrees. Serve with dip-size Fritos.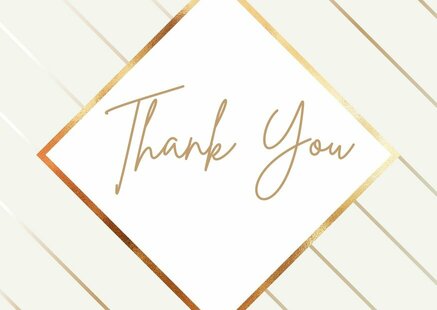 Dear First Baptist Church Family,
Thank you for providing the delicious meal for our family. Your thoughtfulness was a blessing during such a difficult time.
Sincerely,
Johnny & Donna, Linda & Ron, Julie, Ben, Davis, Benjamin, and Kyle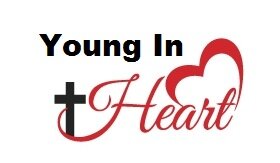 The Young In Heart will not meet for the month of September.
The next meeting will be on October 4.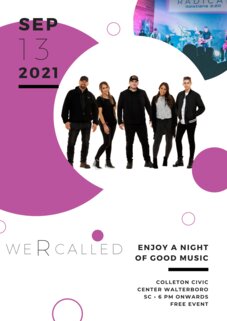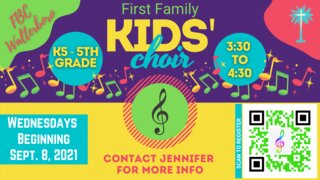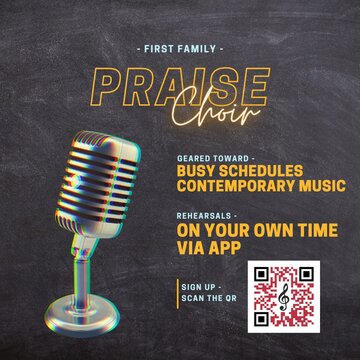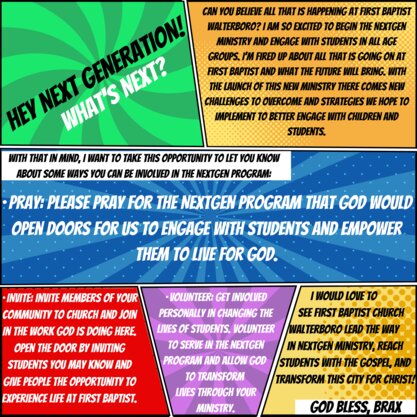 HAPPY BIRTHDAY!
Kathy Polk
Ryan McGhie
Julie Altman
Jason Chapman
Morris Pye
Summer White
Pete Peters
K.C. Campbell
Wade Marvin
Bonnie Thomas
Ann Carter
Bryan McCollum
Scott Grooms
Tyler Stone
Ned Oswald
Audrey Sumner
Dan Reeves
Kathryn Snead
Emma Hill
Sylvia Warren
Charlie Walker
Joey Warren
Jackie Scarborough
Haley Irwin
Andy Smoak
Scott Bridge
Gracie Griffin
IN OUR HEARTS AND PRAYERS
Sue Herries (Suzanne Chapman's mother)
Paul Hooker
Adelyn Leopard
Grace Sanders
Angie Hoff
Beverly Ligon (Mandi Nettles' grandmother)
Jonathan Pinckney
Mitchell Bryan
Billy Sanders
Eleanor Moore
Deborah Walker
Donald & Althea Lake
Mary Calcutt
Richard & Anne Hart (Phillip Roberson's parents)
Barbara Smyly
Ricky Hiott (Vicki Syfrett's brother)
Frances Welch
Mary Alice Covington
Moye Padgett
Michael Smoak (Judy Bridge's brother)
Ken Hill
Todd Melton
Mary Crosby (Jackie Scarborough's mother)
Mark McRoy
Keith McRoy
Martha White Family (Edward Floyd's sister)
Jerry Hayes Family (Jada Griffith's father)
Carroll Griffin Family (Cal Griffin's father)
Richard Wood Family
Robert Robertson Family
Due to privacy laws, we can only include the names of individuals we have been given verbal or written permission to print and post online. To add a name to our prayer list, please send an email to ainsley@walterborofirst.org or call the church office at 843-549-1180.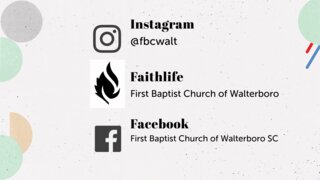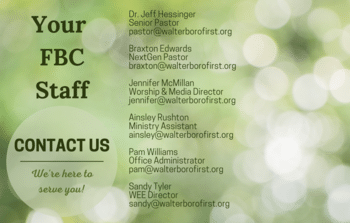 FBC Walterboro is a Southern Baptist Church in Walterboro, SC.
Our address is: 124 South Memorial Avenue , Walterboro, SC, 29488