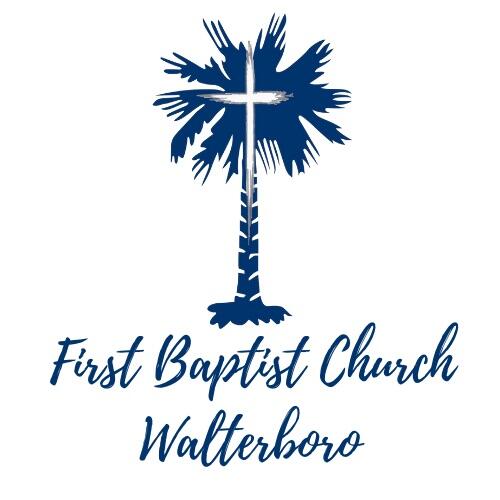 The Beacon
Volume 99, Number 13 November 2021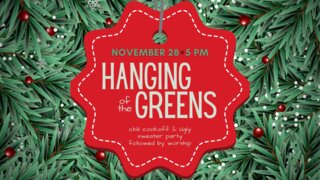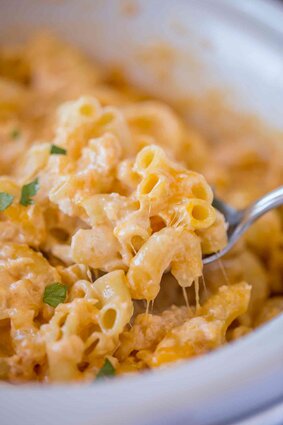 RECIPE OF THE MONTH
Crock Pot Macaroni & Cheese
Suzanne Chapman
Ingredients
8oz. elbow macaroni, cooked
1 1/2 C. whole milk
1 LG. can of evaporated milk
2 eggs, slightly beaten
1 stick of butter or margarine, melted
3 C. grated sharp cheddar cheese
Directions
Mix all ingredients except for 1 C. of cheese. Pour into greased crockpot. Top with the last cup of cheese. Cook on high for 3-4 hours.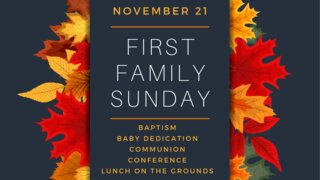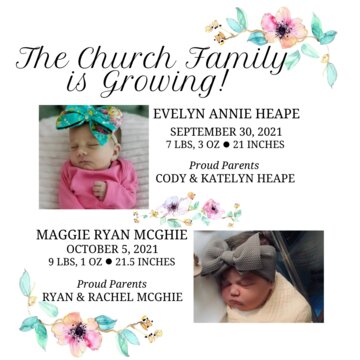 A Word From Dr. Jeff
It's hard to believe that as November begins, Errin and I have been here for a full year. This first year has flown by. As we prepare to celebrate Thanksgiving, we have many reasons to rejoice. The Lord has faithfully led us and given us strength and wisdom to accomplish much this year. We have some really wonderful memories from our first year together. We have seen God's favor in our Worship Celebrations and outreach events that touched many lives. We implemented Life Groups, began exciting First Family Sundays, produced two Easter services, called our NextGen pastor and his wife, launched the new Connections Café and Corner, and so much more.
The First Family Harvest Sunday is November 21. We will celebrate God's faithfulness, His people, and His abundant blessings. We will also humbly sit at the Lord's Supper Table as we remind ourselves of God's most generous gift of salvation through His Son. Gathering together for worship is one of the most sacred experiences for believers.
Sunday, November 28, we begin the Christmas Season with the Hanging of the Greens. We are anticipating fun and festive activities for the entire family, including cookie decorating for kids, a chili cook-off for adults, a delicious fellowship meal, the hilarious ugly Christmas sweater contest, and of course, the Hanging of the Greens worship celebration. Don't miss a single Sunday at The Family Christmas Place!
Throughout November and December, the First Family will be touching many lives for God's glory. I hope you will share in some of these opportunities to express God's love as we love our neighbor and share Christ. Presently, we are making Seamen's Boxes for the Port Ministry and collecting nonperishable food items for HANs, as we participate in the Colleton County Sheriff's annual food drive to help alleviate hunger in our county. More details are available on our website and Facebook page.
The Angel Tree ministry to children will begin shortly. This year we will have plenty of children for the First Family to minister to as we help many families provide gifts for their little ones at Christmas.
I encourage you to prayerfully seek the Lord's guidance about going on a mission trip this summer. In July we will partner with the International Mission Board to serve with missionaries in Costa Rica. Details are available on our website or you may pick up a brochure in the Connections Corner.
I look forward to seeing you this Sunday as we gather to
celebrate Jesus! Prepare your heart for worship, bring
your Bible, a pen, and notepaper. I believe the God of
Heaven has something personal to say to each of us as we
worship and study God's Word together.
Called To Serve,
Dr. Jeff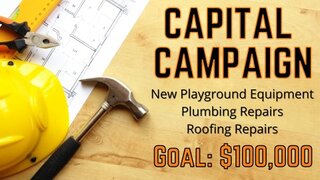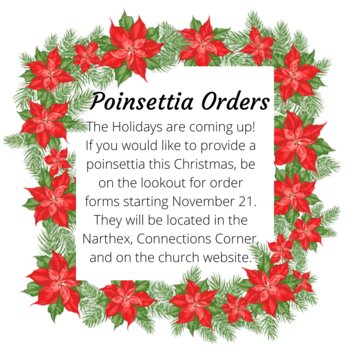 Congratulations!


The Stewardship Committee congratulates Pam Williams, our Office Administrator, for a clean audit by our accounting firm.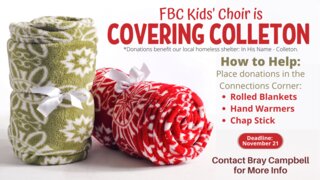 Staff Anniversaries
Jeff Hessinger will be celebrating 1 year, November 1
Pam Williams will be celebrating 8 years, November 22
We thank you both for all you do for First Baptist Church.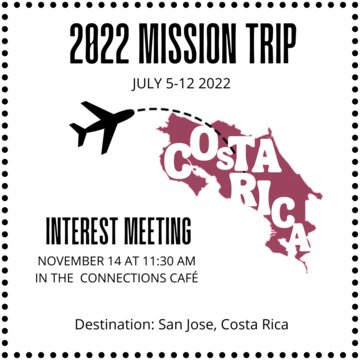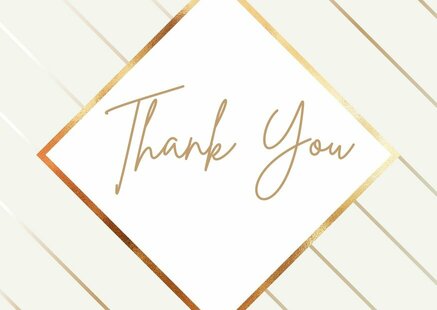 A huge THANK YOU from the WEE School teachers and students for our new playground. The students love the new equipment!
WEE School Staff
Thank you to all the wonderful ladies who attended my bridal shower. The gifts were beautiful, and your presence and love meant so much to me. Thank you to the hostesses, the decorations were gorgeous and the food was amazing. The day was wonderful and I am very blessed to work with you all.
Thank you,
Ainsley Rushton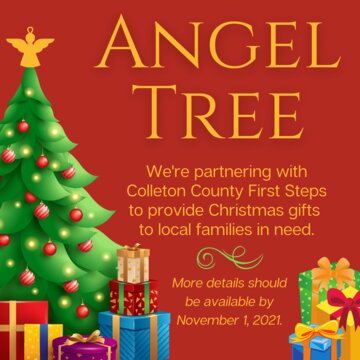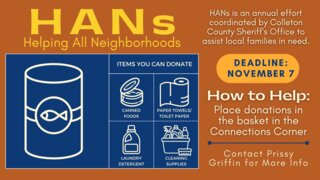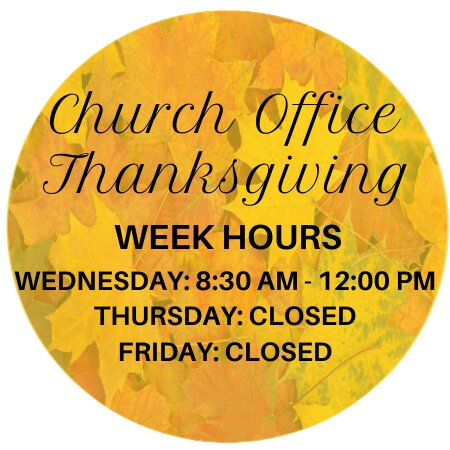 HAPPY BIRTHDAY!
Miriam Sharp
Jackie Benton
Billy McGinnis
Pat Ramsey
Robert Baggett
Philip Roberson
Ernestine Rizer
Cameron Warner
Becky Hill
Rachel Dandridge
Ava Murray
John Swindler
Bud Linder
Phyllis Utsey
Kevin Martin
James Breland
Freddy Avant
Finley Marvin
Anne Oswald
Ginny Bishop
Bray Campbell
Chris Stone
Linda Henderson
Pam Williams
Lonnie Nettles
Bob Johnson
Ken Hill
Althea Lake
Vonda Calcutt
Braeden Hiers
Callie Griffin
Vicki Hill
Collin Heirs
IN OUR HEARTS AND PRAYERS
Sue Herries (Suzanne Chapman's mother)
Paul Hooker
Adelyn Leopard
Grace Sanders
Angie Hoff
Beverly Ligon (Mandi Nettles' grandmother)
Jonathan Pinckney
Mitchell Bryan
Billy Sanders
Eleanor Moore
Deborah Walker
Donald & Althea Lake
Mary Calcutt
Richard & Anne Hart (Phillip Roberson's parents)
Barbara Smyly
Ricky Hiott (Vicki Syfrett's brother)
Frances Welch
Mary Alice Covington
Moye Padgett
Mary Crosby (Jackie Scarborough's mother)
Barbara Smyly
Britt Covington
Greg Moore
Jackie Benton
Ann Padgett (Crystal Warren's mother)
Rev. O'Neal Vaughn Family
Quach Family
Due to privacy laws, we can only include the names of individuals we have been given verbal or written permission to print and post online. To add a name to our prayer list, please send an email to ainsley@walterborofirst.org or call the church office at 843-549-1180.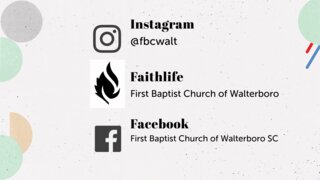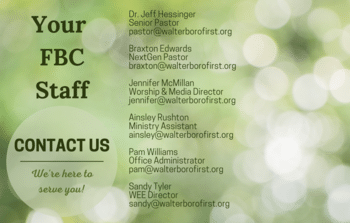 FBC Walterboro is a Southern Baptist Church in Walterboro, SC.
Our address is: 124 South Memorial Avenue , Walterboro, SC, 29488