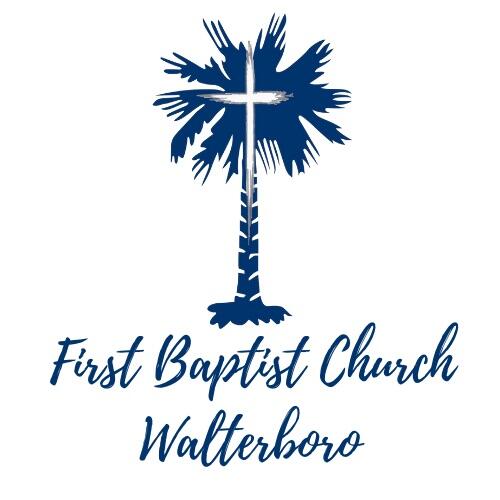 The Beacon
Volume 100, Number 2 February 2022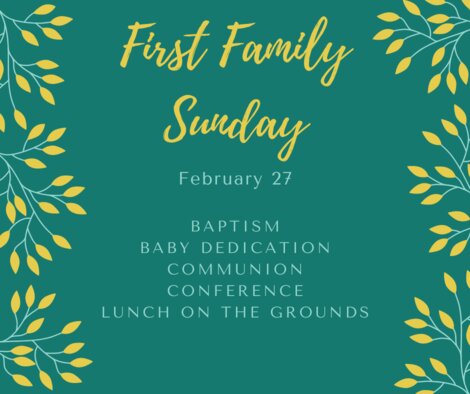 A Word From Dr. Jeff
As we think about February the first thing that comes to my mind is Valentine's Day. This is the month of LOVE. We have priorities as to how we love, the Bible states, "We love because He first loved us", 1 John 4:19. Jesus is to be enthroned upon the heart of every Christian and He is to take first place in our lives. The Great Commandment is dear to all of us, "Love the Lord your God with all your heart and with all your soul and with all your strength. This is the great and first commandment." Matthew 22:37-38. I pray February will be a month that your love for God will deepen and be demonstrated in fresh new ways.
The Lord has given each of us a tremendous responsibility to steward the things He has given us. I believe the old cliché is true, "God owns it all". At least that's how Errin and I see it when it comes to caring for everything God has graciously blessed us with, from possessions to family members. We hold things loosely in our hands as we steward everything for God's glory. This is how we love God; we hold on to Him tightly, walk with Him closely, and we loosely hold everything else.
This brings me to the exciting and joyful topic of giving - specifically, the giving of our tithes and offerings. We look at offering God our financial resources as an expression of His Lordship in our lives. When giving is looked at from a selfish perspective we hear people say, "All they want is my money down at the church!" I'm happy to say God doesn't need your money, nor do I! God wants your heart and I want to see you walk in God's victory and obedience as you bring Him pleasure with your life. That's why the Bible states in 2 Corinthians 9:7, "God loves a cheerful giver." A cheerful Christian lives in abounding joy when he trusts Jesus. It's an outward expression that shows your willful trust in God that He has captured your heart as you give him first place in all things.
During the pandemic, we have put our joyful responsibility of giving our tithes and offerings on the back burner. We have said little about it and we have taught very little about good stewardship. It has been a while since we talked tithes and offerings and the cheerful responsibility of every Christian, young and old. As your pastor, I am grateful for where you are now as you demonstrate Kingdom faithfulness. God bless you. But would you be willing to ask God if you are doing enough? The question could be, "Lord, I love you and I want to demonstrate to you my trust in you and that I am dependent upon you for all my needs. Should I be giving away more than I have been?" We best reflect the Lord when we give. The Bible says, "For God so loved the world that He gave…" John 3:16.
We are seeking to make your giving opportunities convenient and meaningful. I give the first day after every pay period. It's my first fruits giving. I use the Abundant app that can be found in the Apple App Store or the Google App Store. I set it up with a top-secret password and biometrics to secure my resources and to ensure I give Jesus my best every week. I encourage you to try the Abundant App. I think you'll love it!
So welcome to February, the month of love. Let's Love God loudly as faithful stewards so we can honor the Lord and love people in Jesus name!
Called To Serve,
Dr. Jeff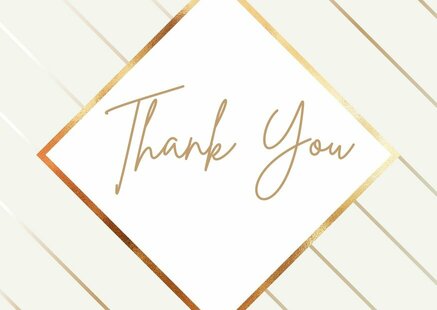 Thank you for your support. The blankets, hand/foot warmers, and other items are much appreciated. We look forward to serving with your church during this year.
God Bless,
In His Name– Colleton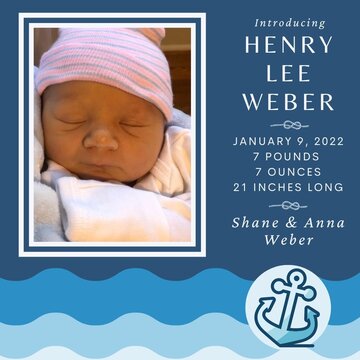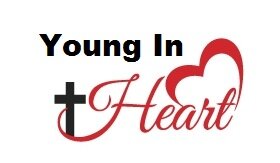 The Young In Heart will meet on February 7 at 12:00 PM in the Fellowship Hall. Lunch will be provided by Buddy and Becky Hill. Thank you for your generous offer!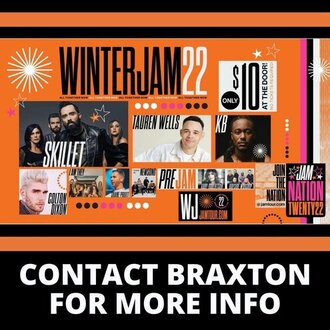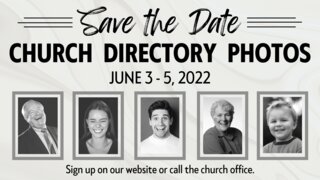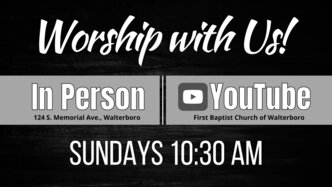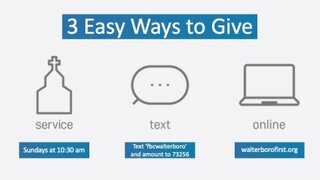 HAPPY BIRTHDAY!
Coby Martin
Linda Fennell
Billy Thomas
Chucky Stone
Natalie Fender
John Smoak
Madden Lemacks
Elwin Cleland
Lauren McCollum
Tami Odum
Brandy Fralix
Prissy Griffin
Katie Crosby
Solomon Sumner
Banks McCollum
Phyllis Metts
Jan White
Hannah Land
Grayson Altman
Abigail Altman
Finnley Avant
Amy Easterlin
Tommy Murray
Patti Johnson
Mikael Murdaugh
Kelly Brant
Beth Hogan
Genia Floyd
Brian Murdaugh
IN OUR HEARTS AND PRAYERS
Sue Herries (Suzanne Chapman's mother)
Paul Hooker
Adelyn Leopard
Grace Sanders
Angie Hoff
Beverly Ligon (Mandi Nettles' grandmother)
Jonathan Pinckney
Mitchell Bryan
Billy Sanders
Eleanor Moore
Deborah Walker
Donald & Althea Lake
Mary Calcutt
Richard & Anne Hart (Phillip Roberson's parents)
Barbara Smyly
Ricky Hiott (Vicki Syfrett's brother)
Frances Welch
Mary Alice Covington
Moye Padgett
Mary Crosby (Jackie Scarborough's mother)
Ann Padgett (Crystal Warren's mother)
Jack Slimm (George White's uncle)
Rhonda Rhode Stubbs (James and Pat Rhode's daughter)
Velma Floyd (Edward Floyd's sister-in-law)
Britt Covington
Gabby Covington
Henry Weber
Michael R. Smith (Ralph Warren's nephew)
Betty Cook
Carol Ewing
Verna H. Smith Family (Sonya Grooms' mother)
Due to privacy laws, we can only include the names of individuals we have been given verbal or written permission to print and post online. To add a name to our prayer list, please send an email to ainsley@walterborofirst.org or call the church office at 843-549-1180.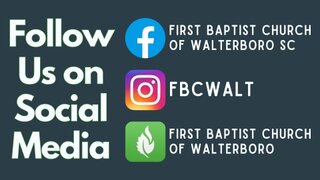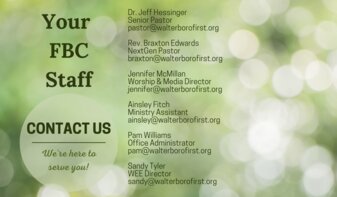 FBC Walterboro is a Southern Baptist Church in Walterboro, SC.
Our address is: 124 South Memorial Avenue , Walterboro, SC, 29488