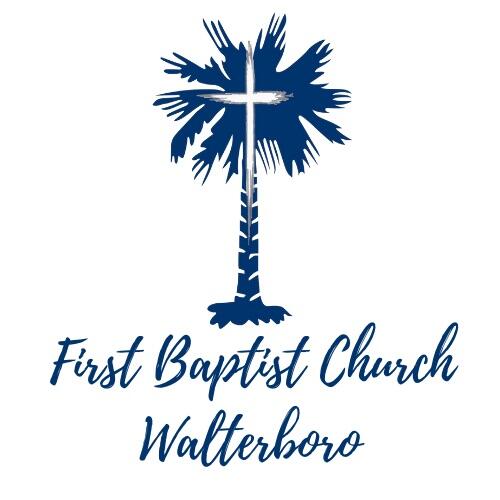 The Beacon
Volume 100, Number 7 July 2022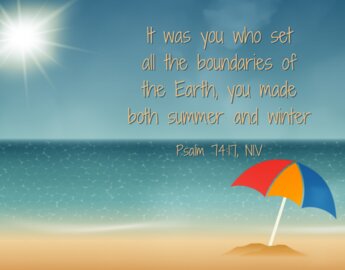 A Word From Braxton
I am excited about all that is happening in the life of First Baptist. Throughout the last month, I have enjoyed experiencing God through our services and activities. During those times, I have caught myself imagining all the great things God could do through this body of believers as we seek His Kingdom. I am eager to see how God will continue to move in our congregation.
In Psalm 111:2, David writes "Great are the works of the Lord, studied by all who delight in them." He realized that God had done wonderful things among the people and those deeds were worthy to be remembered. Recognizing where God is working is vital to staying in step with the Spirit, but remembering and celebrating the mighty works of God is just as important. Studying God's faithfulness fuels our faith for what He can do in the future.
As we step toward the future, I encourage you to recall God's faithfulness and all of the incredible things He has done in the midst of our church. Let your faith rise as we trust God to continue working in and through FBCW just as He always has. We will experience changes, things may look different, we will face new challenges, but I am confident God will continue to display His power. Discovering new, creative ways to engage with those around us hinges on FBCW recognizing that God's work is "full of splendor and majesty" (v.3) and He will not fail to amaze us as we step out in faith.
Brax
A Musical Update
As you may have heard, a new sound system is on the way! Updated amplifiers and speakers will distribute sound more evenly in the balcony and bottom level of the sanctuary and we'll all experience better clarity. When we placed the order in February, we put down 50% of the total cost, which leaves $14,055 due upon installation. If you would like to contribute toward the new system, simply include a note on the bottom of your check or in the comments section for online giving.
Robin Land is joining the Praise Team on July 17 as our pianist. I'm certain you'll be most impressed by her musical gifts and sweet personality. Please take a few moments to introduce yourself and welcome her to our church family.
Although it's warm outdoors right now, Christmas is quickly approaching! I would absolutely love to see Christmas handbell and praise choirs in full force this year! Please prayerfully consider making a short-term commitment to participate in the music ministry this holiday season. Stay tuned for rehearsal times and performance dates!
Until next time, pray for me and I'll be praying for you.
Jennifer

We extend our sympathy to the friends and family of
Bobie Mathis.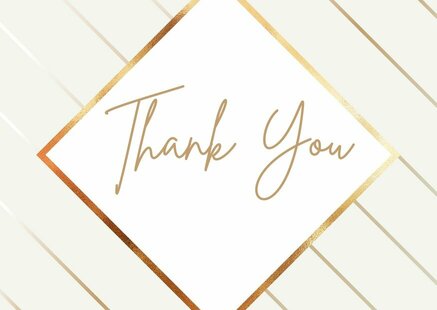 Dear Church Family,
I want to thank the church and the deacons for the special dinner that was delivered to me on June 4. Please tell everyone that helped thank you and it was a special treat. It was good to be remembered.
Fondly,
Grace Sanders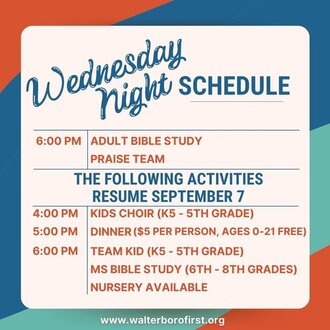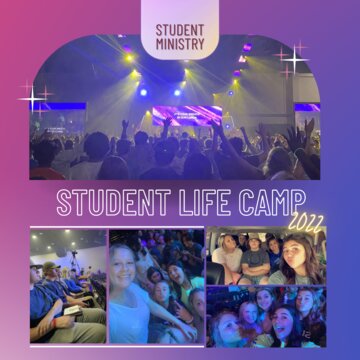 What's Next?
Summer is in full swing with our student ministry! We had an incredible time at Student Life Camp and had some unforgettable moments. I am really excited to see how God will use the experiences at camp to shape our students. Although our regular meeting times may vary because of vacations, mission projects, and various other events, we are finding ways to stay connected together.
I want to ask our church to pray bold prayers for our students. Pray that revival would break out in the next generation. Pray God would raise up leaders and students who would advance the Gospel in dynamic and powerful ways. I am asking for confident, radical prayers to be offered on behalf of our students. Pray for the effectiveness of the various ministries and that lasting fruit would come.
It is my joy to serve alongside a church that is passionate about students and making Jesus known among the next generation. I count it as a privilege to be a member of FBCW and I am excited to see how this church will empower students to live for Christ and expand God's Kingdom.
Brax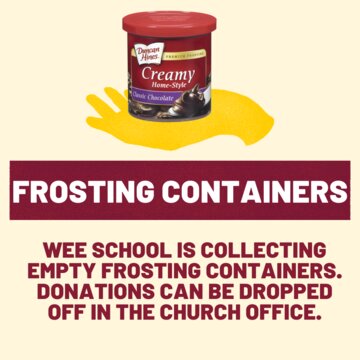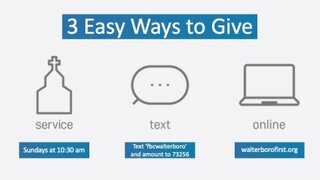 HAPPY BIRTHDAY!
Courtland Rizer
Brianna Tyler
Ben Remley
Travis Avant
Gavin Bryan
Josh Taylor
Cindy Rotunda
Edward Floyd
Walker Nettles
Jackie Padgett
Emily Martin
Shyam Pidatala
Doris Bales
Olivia Salley
Donald Lake
Billy Syfrett
Ted Remley
Collins Curry
Billy Benton
Eleanor Moore
Emmy Zipperer
Annie Dean Walker
IN OUR HEARTS AND PRAYERS
Billy & Jackie Benton
Kelly Brant
Mary Ellen Bryan
Mitchell Bryan
Elwin Cleland
Jon Edwards
Sue Herries (Suzanne Chapman's mother)
Shirley Holloman
Paul Hooker
Adelyn Leopard
Eleanor Moore
Moye Padgett
Linda Ritter
Grace Sanders
Bobby Smith (Sally Hudson's brother-in-law)
Rhonda Stubbs (Pat Rhode's daughter)
Joyce Stynchcomb (Ann Syfrett's sister)
Deborah Walker
Henry Weber
Frances Welch
Gene Whetsell
Ernie Willis
David Yarborough (Jan White's friend)
Daniel Coffin- Military
Beth Gibson Family
Jim Marksberry Family
Bobie Mathis Family
Elliot Walker Family
Mission Serve Puerto Rico Team
Transitional Team (Becky Hill, Ken Hill, & Ron Sammons)
Due to privacy laws, we can only include the names of individuals we have been given verbal or written permission to print and post online. To add a name to our prayer list, please send an email to ainsley@walterborofirst.org or call the church office at 843-549-1180.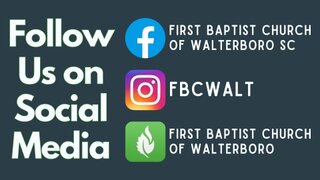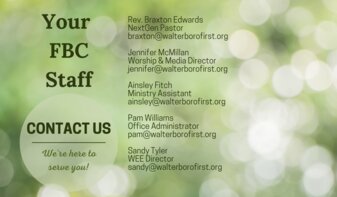 FBC Walterboro is a Southern Baptist Church in Walterboro, SC.
Our address is: 124 South Memorial Avenue , Walterboro, SC, 29488