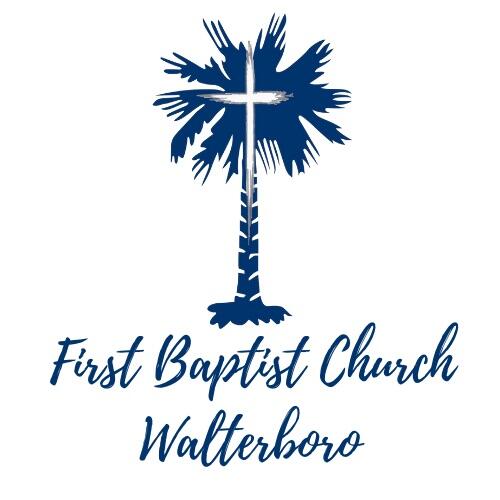 The Beacon
Volume 100, Number 8 August 2022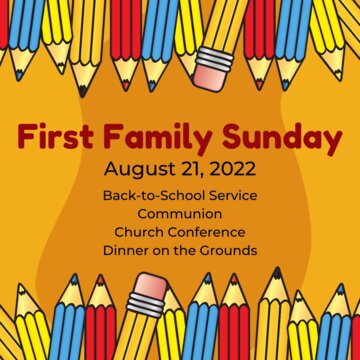 A Word From Braxton
This has been an exciting summer and I am thrilled to be a part of God's work in and through our church. FBC has striven to engage our community as well as sending workers to Puerto Rico to serve the local church there. It is a privilege to be a part of a congregation that strives to make Jesus known to those at home and abroad.
But even with all of the good things and activities going on, the temptation remains to replace our passionate love for Jesus with simply service to Him. It can be easy to forget our first love in the swell of events and the demands of life. I want to encourage us to fight for our first love and to continue to fan the fire of our affections for Jesus.
The church in Ephesus was commendable in their stand for Christ and all the deeds they had done in service to God. However, God said they had abandoned their first love, forgotten their greatest passion (Rev. 2:1-4). They had spent so much time fighting battles for God that they forgot their ultimate purpose: to love Him. It can be easy to slip into a mindset that values productivity over intimacy, but if FBC is going to continue to be a body that impacts the world around us the driving force of our lives must be intense love for Jesus.
Keep the fire of your heart burning for Him and let that be the guiding force in our ministry to others. Or if you discover your love is lukewarm, don't hesitate to run to Him again and be restored, He promises He won't turn away even the weakest of affections (Isa. 42:3). I pray we would be a church marked by our love and that our passions would only increase as we serve Him faithfully.
Brax

We are happy to announce Robin Land as our new pianist! Please give Robin a warm welcome when you see her.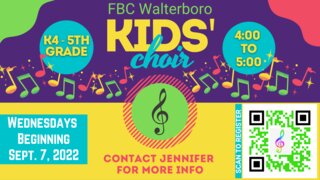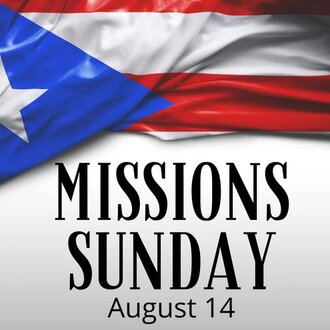 Please help us wish a very happy work anniversary to our very own Braxton Edwards and Jennifer McMillan. Braxton will be celebrating 1 year at FBC on August 1, while Jennifer will be celebrating 2 years on August 3. A special thank you for all you do for First Baptist.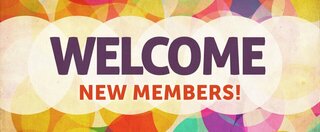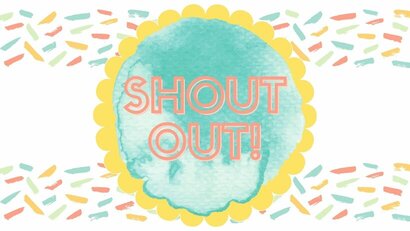 Congratulations to Pam Williams, our Office Administrator, for a clean audit for the 2021 budget year.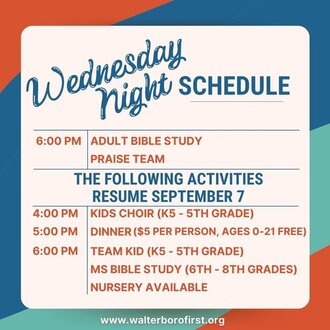 What's Next?
FBC's student ministry has been in full swing this summer. Our students have experienced God through camp, foreign missions, and our Sunday evening meetings. I believe that God is growing a generation that will worship and serve Him. My prayer this summer has been that God would encounter students in a powerful way that would push them to radical obedience.
I want to ask you to begin praying that same thing! We often say about the next generation that "they are the future leaders of the church." But in many ways that is not true. They are not leaders in the church because most of them do not attend church after graduation. My hope and desire is to see students begin leading within the church now and for years to come.
That will only happen though if they get a great vision of our great God. So please join me in praying for our students that they would experience the life-changing love of God and build His kingdom here. I am excited for the future and all that God will do through this church.
Brax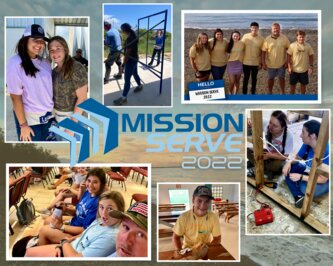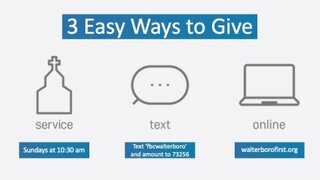 HAPPY BIRTHDAY!
Sara White
Kendall Hill
Bruce Coffin
Crystal Warren
Fern Carr
Bobby Osteen
Sandy Tyler
Laney Metts
Donald Davis
Juanita Calvert
Anna Weber
Mitzi Carter
Pat Johnson
Joanne Thomas
Moye Padgett
Sarah Reeves
Jeff Herndon
Marie Miller
Janice Avant
Kaylee Warren
Ainsley Fitch
Beth Pidatala
Charlie Pye
Christian Altman
Becky Hooker
Shan Pye
IN OUR HEARTS AND PRAYERS
Julie Altman
Billy & Jackie Benton
Kelly Brant
Mary Ellen Bryan
Mitchell Bryan
Elwin Cleland
Jon Edwards
Sue Herries (Suzanne Chapman's mother)
Joan Hiott
Shirley Holloman
Paul Hooker
Adelyn Leopard
Rev. Gerald Mabry
Eleanor Moore
Lee Nichols
Moye Padgett
Linda Ritter
Grace Sanders
Bobby Smith (Sally Hudson's brother-in-law)
Rhonda Stubbs (Pat Rhode's daughter)
Joyce Stynchcomb (Ann Syfrett's sister)
Deborah Walker
Henry Weber
Frances Welch
Gene Whetsell
Ernie Willis
Daniel Coffin- Military
Transitional Team (Becky Hill, Ken Hill, & Ron Sammons)
Wanda Kindle Family (Mandi Nettles' grandmother)
Nora Odum Family (Tami Odum's mother-in-law)
Jamie Smoak Family (Whitney Fender's uncle)
Due to privacy laws, we can only include the names of individuals we have been given verbal or written permission to print and post online. To add a name to our prayer list, please send an email to ainsley@walterborofirst.org or call the church office at 843-549-1180.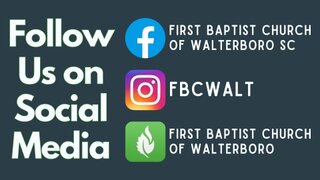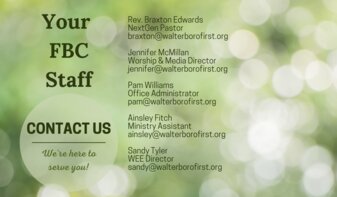 FBC Walterboro is a Southern Baptist Church in Walterboro, SC.
Our address is: 124 South Memorial Avenue , Walterboro, SC, 29488