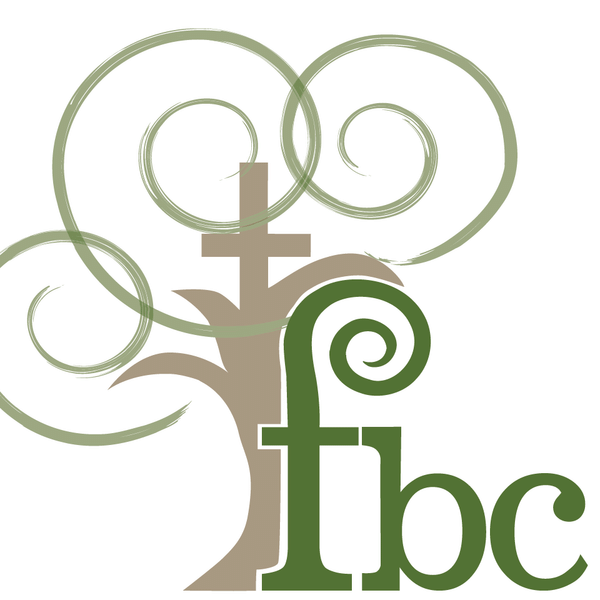 The Beacon
Volume 98, Number 27 October 25, 2020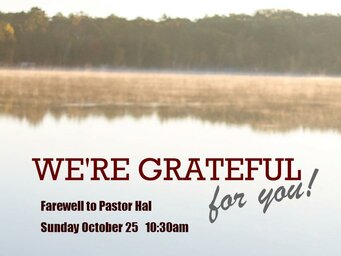 A WORD FROM PASTOR HAL
"All the world's a stage, And all the men and women merely players; They have their exits and their entrances; And one man in his time plays many parts…"
-William Shakespeare
(from As You Like It)
Church is great theater. It has several acts and many scenes, and numerous actors who take the stage and play their part according to the Script. And when their role is done, they make their exit
from the stage and return to the world behind the curtain.
In the world of theater, whether in the days of Shakespeare at London's Globe Theater or present day Broadway in New York City, if a play becomes a successful, long-running play, that's what people will talk about. It's the play itself, the performances, the story that is told - the comedy or tragedy portrayed - that is
remembered. No one knows what goes on behind the scenes before the curtain even rises. So, no one celebrates those dedicated, talented, creative, hardworking, and selfless people who toil with tireless devotion behind the scenes.
Church is great theater in the drama of life, but few people see what goes on behind the scenes. So, as one who exits the stage for the last time, but also as one who spends most of his time behind the curtain, I want to openly celebrate the "stage crew" – those who work so hard behind the scenes at First Baptist Church in ways most people never know. I'm thinking about those who serve on
those committees and teams that get things done from week-to-week. I'm thinking about those who serve as Deacons and minister to families, especially in times of need. I'm thinking about those who bring joy to our shut-ins and elderly with visits and phone calls. I'm thinking about those we call our "volunteers" who have helped and contributed in countless ways behind the curtain.
But there is one special group of "stagehands" I especially want to celebrate and thank. It has been an awesome experience and a
great privilege for me to work with the Church Staff. This includes all those who have been a part of the Staff since I arrived three
years ago. These are amazing individuals who have blessed me and inspired me at both a personal and professional level. We have laughed and cried together; struggled together with various issues;
and prayed through and encouraged one another through times of personal stress and strain. We became friends as well as fellow laborers in Christ. With great appreciation and admiration, I give them a standing ovation!
OUR MESSAGE THIS WEEK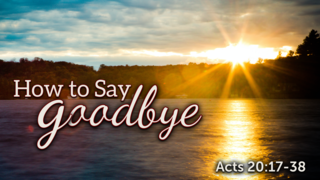 BIRTHDAYS THIS WEEK

Kallen Campbell
Fred Hodge
Nancy Thomas
Lance Calcutt
Tyler Hardee
Byron Altman
Bramlett Drew
Judy Bridge
Celeste McCollum
ANNOUNCEMENTS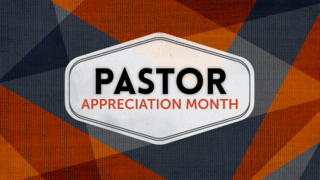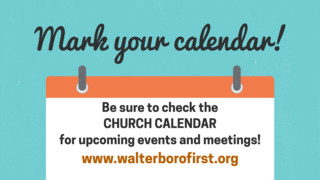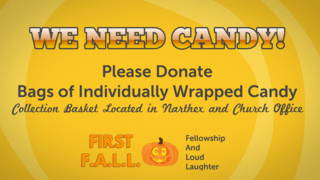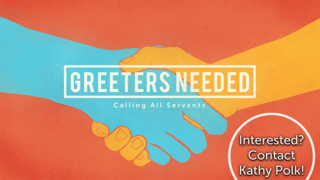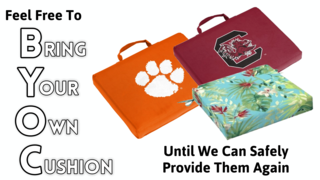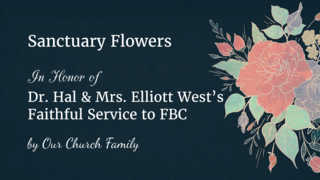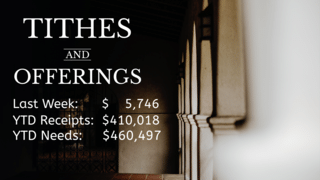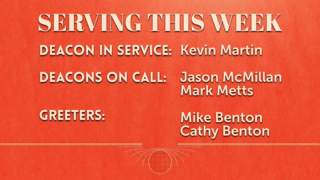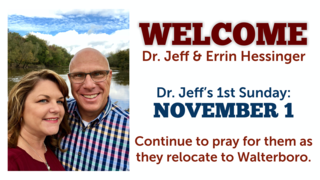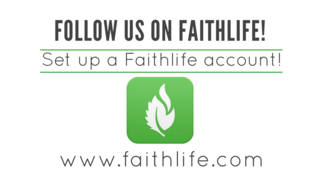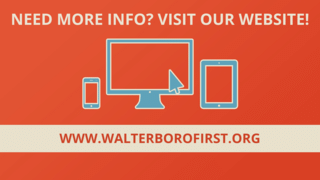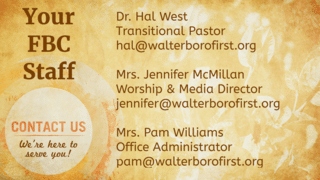 FBC Walterboro is a Southern Baptist Church in Walterboro, SC.
Our address is: 124 South Memorial Avenue , Walterboro, SC, 29488