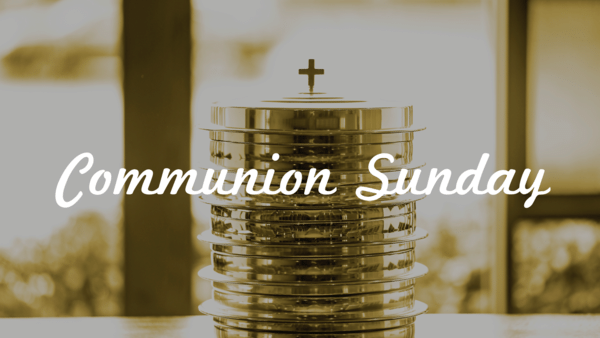 The Beacon
Volume 98, Number 28 November 1, 2020
MISSIONS NEWS
It is an exciting time for us all as Dr. Jeffrey W. Hessinger begins as our pastoral leader. We are all looking forward to getting to know Dr. Hessinger and his family. May the Lord lead us all to a renewed purpose in becoming the church that is indeed a light in our community.
This past Tuesday morning, WMU prayer group members were happy to begin their monthly meetings in the church again. On
Monday the 19th, the former Norma Nichols WMU group became the Adults on Mission group and began organizing for a group that will include both men and women. This group will re-organize and
choose leaders to help them become more active in outreach as well as praying for missions around the world. We encourage all of you to become active in one of the new groups that are being organized now. Missions is a very important part of the
work that First Baptist Church does. Soon we hope to reorganize our youth, when the leaders become available.
One of the mission projects that we participate in each year is the prisoner packets that South Carolina Baptist WMU members prepare as Christmas gifts for inmates in South Carolina prisons. On
Thursday, the 22nd, some of our WMU members gathered in the fellowship hall to assemble the allowed items into 40
packets.
Now is the time to choose a Christmas project for your family. The Christmas Backpacks for children and teens in Appalachia must be completed and turned in no later than Sunday, November 15.
This year our backpacks will be delivered to West Virginia. Backpacks with instructions are available in the church Welcome
Center. The contact person for this project is Norma Nichols.
The other project we participate in is preparing boxes for the Seaman's Center at Wando. Betty Warren has the list of suggested
items to include and is the contact person for this project. These boxes need to be prepared and turned in to our church
by December 1.
Thank you for your good response to the Janie Chapman Offering for State Missions in September and the World Hunger Offering in October. These provide us an opportunity to be a part of the wonderful work that the Lord is doing around our state and the world.
November 2, 2020, is the Baptist Women's World Day for the work of the Baptist churches around the world. Normally, there would be an associational meeting for this program, but there will be no mass meeting this year, so we are all asked to remember these women and pray for this work. May the Lord lead and bless each of
you as you serve the ones around you.
Norma
OUR MESSAGE THIS WEEK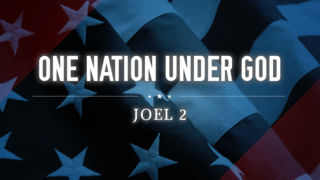 BIRTHDAYS THIS WEEK

Miriam Sharp
Robert Baggett
Jackie Benton
Billy McGinnis
Donald Miller
Pat Ramsey
Philip Roberson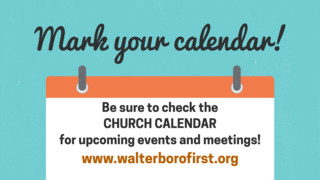 Thank You Notes
"Dear First Baptist ,
Thanks so much for the basket of treats delivered by Jennifer to Forest Hills. The faculty and staff appreciate the treats.
Thanks, Kathy Polk"
"The Faculty and Staff of Colleton Prep Academy send a big "thank you" to First Baptist Walterboro for surprising us with a special treat basket today! We appreciate you praying for us this year!"
"Dear Church Family,
Elliott and I are still overwhelmed by the overflowing love and
appreciation you expressed to both of us on Sunday. It was a day that will linger in our hearts for a very long time. The memory of your love expressed in words, cards, gifts, and just your presence on
Sunday, along with the presence of the Lord, will stay with us forever. Needless to say, we were totally surprised by the
presentation of your gifts to us. You might have made history by giving a shotgun as a going away present to a pastor, but what a
very generous and welcomed gift it was! I hadn't bought a shotgun in over thirty years, so it was also timely. Please know that Elliott and I are most grateful. And, lastly, I can say with all honesty, that I
have little doubt that I will ever receive an earthly honor any greater, or an honor I will cherish more, than the honor you so
graciously bestowed on me by naming me as your 31st Pastor. That recognition caught me by complete surprise and humbles me as I think of it now. You will all live in my heart until we all live together
in the heavenly Kingdom. Until then, I will keep commending you to God and the word of his grace.
In His love,
Pastor Hal"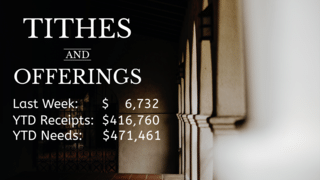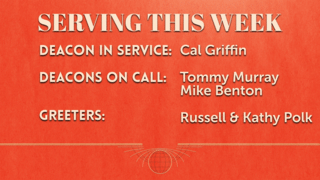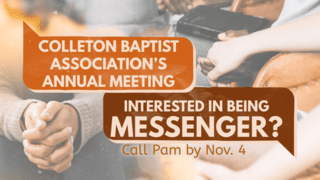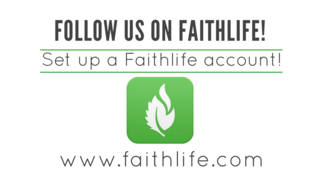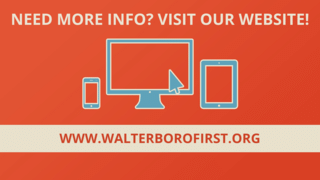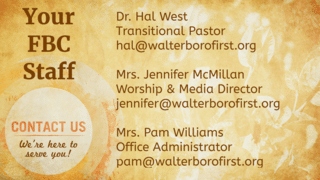 FBC Walterboro is a Southern Baptist Church in Walterboro, SC.
Our address is: 124 South Memorial Avenue , Walterboro, SC, 29488