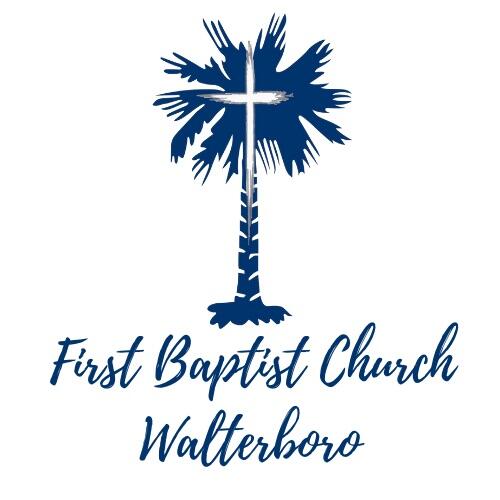 The Beacon
Volume 99, Number 6 April 2021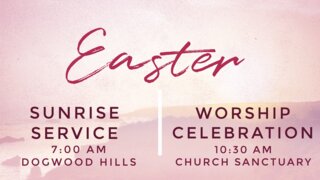 Easter week, passion week, is always filled with excitement and expectancy of God working in His people. Maybe it's brought on by the warming weather, budding landscapes, and of course the hope we have in the resurrection power of Jesus. Top all of that off with three outreach events to our community and we have a great formula for God to show us His wonder and glory.
I hope you will participate in these events. We will seek to embrace our town with God's love by serving others and encouraging our community to look to Jesus. We never go wrong when we Love Our Neighbor and Share Christ!
Easter Sunday services will be filled with celebration as we rejoice as God's people that Jesus is alive! Invite your family, friends, and others to join us at the Sunrise Worship Service at 7 am or the Easter Worship Celebration at 10:30 am. Both will be a beautiful way to gather with the First Family to worship King Jesus.
He is Risen!
Dr. Jeff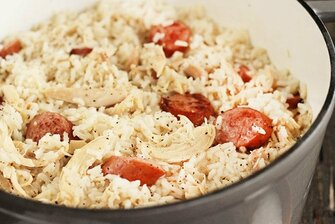 RECIPE OF THE MONTH
Chicken Rice Dish
Kevin Martin
Ingredients
1 dead, raw, naked chicken
3 eggs (chicken eggs)
1 Hillshire sausage
1/2 bunch of celery
1/2 C. of onions, chopped
Black pepper— a lot
Salt— depends on your blood pressure
1 1/4 C. Uncle Ben's rice
Directions
Boil dead, raw, naked chicken for 45 minutes and eggs for 15 minutes. Cut up chicken, after it cools because if you don't, it burns your fingers. Put 2 1/2 C. of water that you boiled chicken with and chicken, sausage, celery, onions, eggs, pepper, salt, and rice into pot. Bring to boil, turn down to low-medium and cover. Let cook for 25 minutes without taking top off. Remove from heat and let sit for 5 minutes.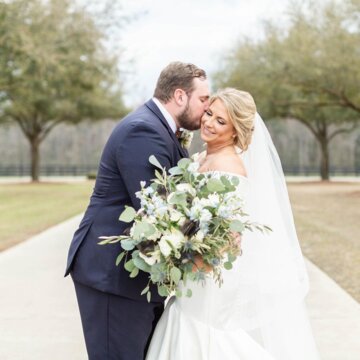 LOVE IS IN THE AIR!
Matthew Murdaugh and Mikael Odum are happy to announce they were united in marriage on March 13, 2021.
Congratulations to the new
Mr. and Mrs. Murdaugh!
to Ted Remley for putting the windows
in the doors of the Church Office!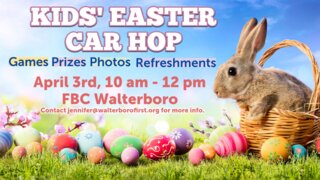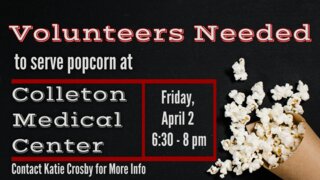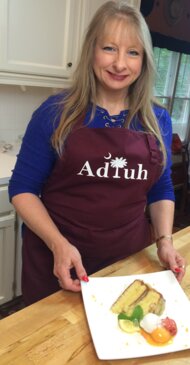 MEET YOUR DEACON
Maryann Blake
Maryann Blake has been a member of First Baptist Church since 2015. She is an attorney for a law firm located in Walterboro. Maryann and her husband, Steve, will be married for four years on April 17. Her favorite pastimes are hand quilting, gardening, and cooking. Her photo here is after an episode of "Cooking with PRTC." She loves all animals, especially cats. Maryann is excited to be a Deacon here at First Baptist!

NATIONAL VOLUNTEERS WEEK
April 18-24
A special thank you to all of our Frist Family volunteers.
We are so thankful for your amazing generosity and dedication.
We appreciate you!

HAPPY BIRTHDAY!
Jackie Pye
Linda Sammons
George White
Grace Sanders
Russell Polk
Haley Pye
Wyatt Drew
Angela Roberson
Kaye Syfrett
Madeline Hill
Patsy Stanfield
Cullen Smith
Matilyn Griffin
Penn White
Valerie Murdaugh
Samuel Sumner
Linda Clark
Tanner Crosby
Tommy Fennell
Jason McMillan
Stephanie Hiers
Caroline Hooker
Jacie Griffin
Taylor Tomedolsky
Ramona Stein
IN OUR HEARTS AND PRAYERS
Sue Herries (Suzanne Chapman's mother)
Paul Hooker
Adelyn Leopard
Don Miller
Grace Sanders
Rosalind Walker
Angie Hoff
Beverly Ligon (Mandi Nettles' grandmother)
Jonathan Pinckney
Mitchell Bryan
Billy Sanders
Due to privacy laws, we can only include the names of individuals we have been given verbal or written permission to print and post online. To add a name to our prayer list, please send an email to ainsley@walterborofirst.org or call the church office at 843-549-1180.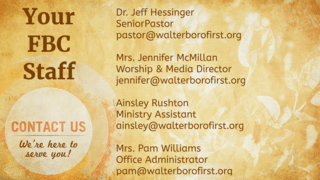 FBC Walterboro is a Southern Baptist Church in Walterboro, SC.
Our address is: 124 South Memorial Avenue , Walterboro, SC, 29488