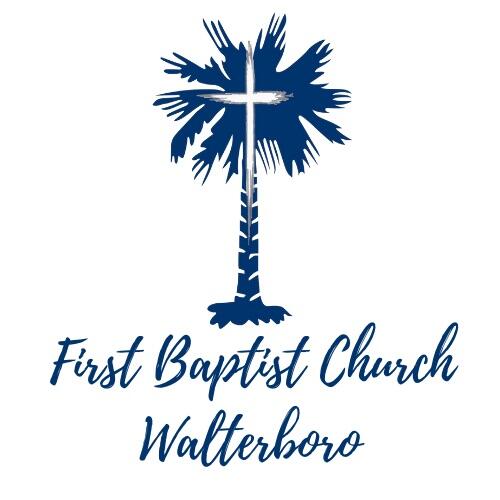 The Beacon
Volume 99, Number 8 June 2021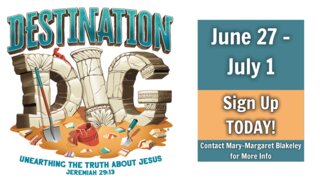 Discovery awaits at Destination Dig!
Join us as we dig up exciting evidence that proves biblical events were not just stories! Starting at 5:15 to 8:15 PM; for children who have completed K4- 5th grade. Registration is open on our website!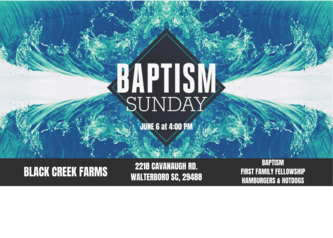 RECIPE OF THE MONTH
Fruit Salad
Jackie Scarborough
Ingredients
1 Can of sliced peaches
1 Can of mixed chunky fruit
1 Can of pineapple chunks
1 Pkg. of instant vanilla pudding mix
1 Tbsp. of Tang
2 or 3 bananas
Directions
Drain fruit, reserving 1/2 to 2/3 can of juice. Cut peach slices in halves. Mix pudding and dry Tang. Pour enough fruit juice into the dry mixture to make a sauce, not thick but not soupy. Pour sauce over drained fruit and stir in thoroughly. Refrigerate salad long enough for it to be chilled before you serve. Shortly before serving time, cut bananas into chunks and stir into salad.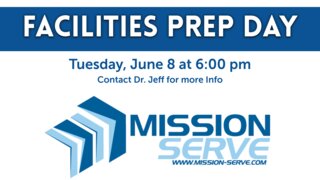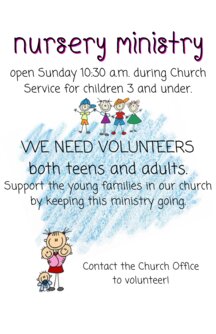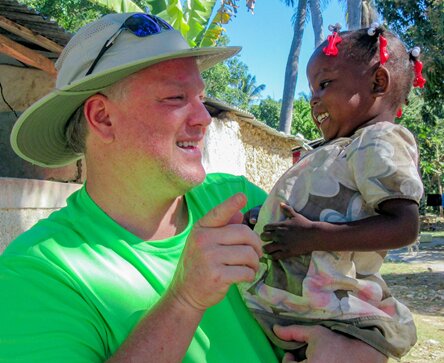 MEET YOUR DEACON
Cal Griffin
Cal has been a member of First Baptist Church since 1968. He has served at First Baptist as a Sunday School Teacher, Youth Leader, member Choir, and Praise Team, member on committees, and has been a Deacon since 2002. Cal is a Broker in Charge/Co-Owner of RE/MAX ALL COUNTRY and is Associate Director of Truth Evangelistic Ministries (Haiti). In 2016, Cal had a life-changing trip to Haiti and knew that God was calling him there to serve. Cal has been married to his wife, Prissy, since 1991 and together they have three children: Callie, Gracie, and Clay. His hobbies are photography and fishing.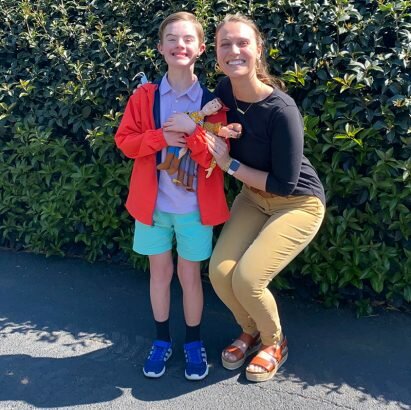 Hannah Syfrett Land was recently recognized by a national education publication for her extraordinary impact during the pandemic. Hannah is a Special Education teacher in Spartanburg, and not only did she teach a 14-year-old boy how to read during a pandemic, she also taught him how to add and subtract! Hannah is the daughter of Jimmy and Kaye Syfrett. Congratulations, Hannah, your church family is very proud of you!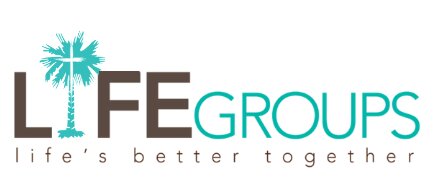 Life Groups Launch Sunday, September 26!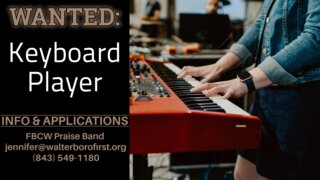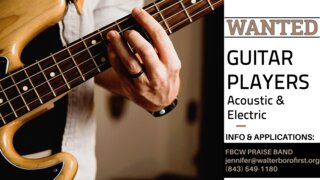 HAPPY BIRTHDAY!
Emily Lemacks
Matt Hooker
Andrew Sumner
Kinlee Bryan
Norma Nichols
Mary Ellen Bryan
Will Reeves
Kevin Rotunda
James Rhode
Matt Hogan
Arianna Sammons
Brooke Hudson
Kaye Eisenhart
Bax Culler
Lee Riley
Ernest Canaday
Hannah Houck
Melanie Ferguson
Ann Hooker
Lydia Pidatala
Lynn Robertson
Quinn McCollum
Barbara Smoak
Glen Carter
Culler Avant
Nicky Harriott
Steven Murdaugh
Jan Canaday
Katelyn Heape
Marilyn Cleland
Richard Chapman
PRAYERS OF THE CHURCH
Sue Herries (Suzanne Chapman's mother)
Paul Hooker
Adelyn Leopard
Don Miller
Grace Sanders
Angie Hoff
Beverly Ligon (Mandi Nettles' grandmother)
Jonathan Pinckney
Mitchell Bryan
Billy Sanders
Chris Peters' Family (Mitchell Bryan's niece)
Eleanor Moore
Fran Pye
Sally Hudson
Scott Harmon (Hal West's former staff)
Due to privacy laws, we can only include the names of individuals we have been given verbal or written permission to print and post online. To add a name to our prayer list, please send an email to ainsley@walterborofirst.org or call the church office at 843-549-1180.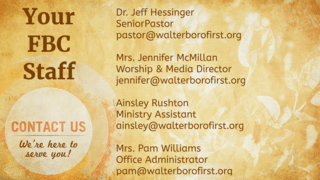 FBC Walterboro is a Southern Baptist Church in Walterboro, SC.
Our address is: 124 South Memorial Avenue , Walterboro, SC, 29488