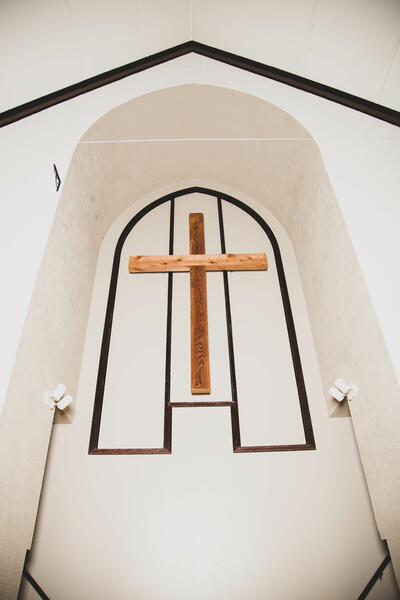 Questions Answered
Mark 8-13
Thanks so much for your Questions
Mark 9
· The father states that he believes but to help his unbelief. Isn't that like us—we say we believe but when in real struggle we need help with our "unbelief"?
Mark 9:24 (ESV)
24 Immediately the father of the child cried out and said, "I believe; help my unbelief!"
What do you think the father was saying and asking for?
How can faith and unbelief can be mixed together in the same heart. The man said…I do believe help me overcome my unbelief!"
These are the words of many true Christians. Nothing is perfect in our flesh while in the present body. Our knowledge, love and humility are all defective, and mingled with corruption. We live a life of active faith in Christ Jesus our Lord, but we are not perfect. Our unbelief is to be resisted and prayed against. We must not allow it to keep us from Christ. Any true believer is to be known for inner warfare as well as by inner peace.
How does that truth affect us in this moment in which we live? We can become overwhelmed by the moment, can't we? Have you had times in the past two weeks in which life itself has just become to much? Now I believe with all my heart that the Lord is still on the throne. I believe that he is a Sovereign Lord that is both my creator and my sustainer. I have faith that what he accomplished for me was perfect in every way and that in my repentance and faith in him he purchased me that I might have eternal life. I know those things but in the circumstances, we are in at this present moment I still get overwhelmed. So how do I fight those moments back?
· Why was Jesus transfigured & why did he talk to Moses and Elijah?
The point of the transfiguration was to display that Christ was lowly and poor in appearance now but would one day appear in royal majesty as the Son of God. It is a picture of what we can expect at the second coming when Christ will appear with the saints such as Moses and Elijah. "We must not suppose that there is to be any change of the natural form of man in the kingdom of heaven. For as the appearance of Christ was not in itself changed, but only illuminated (or glorified) – so also the just who will be conformed to his glorious body will not be changed as to their outward form. Their bodies will only receive a certain accession of splendor and light which Paul calls a change."(Du Veil)
1 Corinthians 15:52 (ESV)
52 in a moment, in the twinkling of an eye, at the last trumpet. For the trumpet will sound, and the dead will be raised imperishable, and we shall be changed.
This vision seen on the mountain is a pledge to the glorious things that are in store for God's people.
Colossians 3:4 (ESV)
4 When Christ who is your life appears, then you also will appear with him in glory.
2. What doe verse 49 & 50 mean?
Mark 9:49–50 (ESV)
49 For everyone will be salted with fire. 50 Salt is good, but if the salt has lost its saltiness, how will you make it salty again? Have salt in yourselves, and be at peace with one another."
Verse 49 seems to be pointing to the idea that believers are purified in suffering and persecution. From the different thoughts on the verse this seems to be the most logical. One commentator took the verse to be "every true disciple of mine will be as it were salted and passed through the fire of tribulation."
Verse 50 is a separate thought from 49. I have an IVP background commentary that helped a ton on this verse.
Here Jesus apparently changes salt to a positive metaphor, perhaps meaning "peace." That real salt (as opposed to the impure salt mixtures available from some inland sea deposits) by definition does not lose its saltiness only reinforces the strength of the image (cf. comment on Mt 5:13). Being "at peace with one another" contrasts with the divisiveness related in Mark 9:33–38.[1]
The idea is that the Spirit of God and the Word of God dwelling inside of Christians will produce godly character and a spirit of peace we will find with one another.
Mark 10
· So if I marry again am I unfaithful?
Mark 10:11–12 (ESV)
11 And he said to them, "Whoever divorces his wife and marries another commits adultery against her, 12 and if she divorces her husband and marries another, she commits adultery."
The Lord would allow divorce for two reasons that I can find in scripture.
Matthew 5:32 (ESV)
32 But I say to you that everyone who divorces his wife, except on the ground of sexual immorality, makes her commit adultery, and whoever marries a divorced woman commits adultery.
1 Corinthians 7:15 (ESV)
15 But if the unbelieving partner separates, let it be so. In such cases the brother or sister is not enslaved. God has called you to peace.
Divorced was allowed not required for adultery and abandonment. In both cases to marry again is perfectly appropriate biblically. The Lord sets a high standard for marriage because the religious leaders of the day did not do so. A man could divorce for anything he wanted and move on from a wife with no real bond in marriage at all.
· What does it mean to become as a child?
Mark 10:15 (ESV)
15 Truly, I say to you, whoever does not receive the kingdom of God like a child shall not enter it."
This is a wonderful verse that the Lord uses to draw a picture of the spirit that we must have in coming to know Christ as savior and Lord. No one, No one comes to know the Lord as Savior without being humble before him. The picture of a child is one that is humble and trusting of the Savior recognizing that Christ is everything and that we have nothing.
Mark 11
· Still not clear on the fig tree. If Jesus knew there was no fruit and he was hungry why didn't he tell it to give fruit instead of cursing it to die?
Mark 11:14 (ESV)
14 And he said to it, "May no one ever eat fruit from you again." And his disciples heard it.
This entire section of Mark and the Lord speaking the Fig tree has a ton in it. First, we have to know that the Fig tree was used in the OT to talk about the Jewish nation. If you would like to hear some great sermons preached on this passage you can go to www.truthforlife.org Alistair Begg is one of my favorite pastors and he preaches a 4 part series on lessons from the Fig Tree.
Mark 12
· what do these verse mean?
Mark 12:24–25 (ESV)
24 Jesus said to them, "Is this not the reason you are wrong, because you know neither the Scriptures nor the power of God? 25 For when they rise from the dead, they neither marry nor are given in marriage, but are like angels in heaven.
Jesus is speaking to the Sadducees and they do not believe in the resurrection of the dead. Our Lord is pointing out their lack of understanding of the scriptures. If they really understood scriptures the miracles of the OT it would allow them to know the power that God has to raise people from the Dead. In verse 25 the Lord is informing us that their will be no marriage in heaven. Marriage was created for this present time we live in and will not exist when we live like the angels eternally in heaven.
[1] Keener, C. S. (1993). The IVP Bible background commentary: New Testament (Mk 9:50). Downers Grove, IL: InterVarsity Press.
Our address is: Bartlett, TN