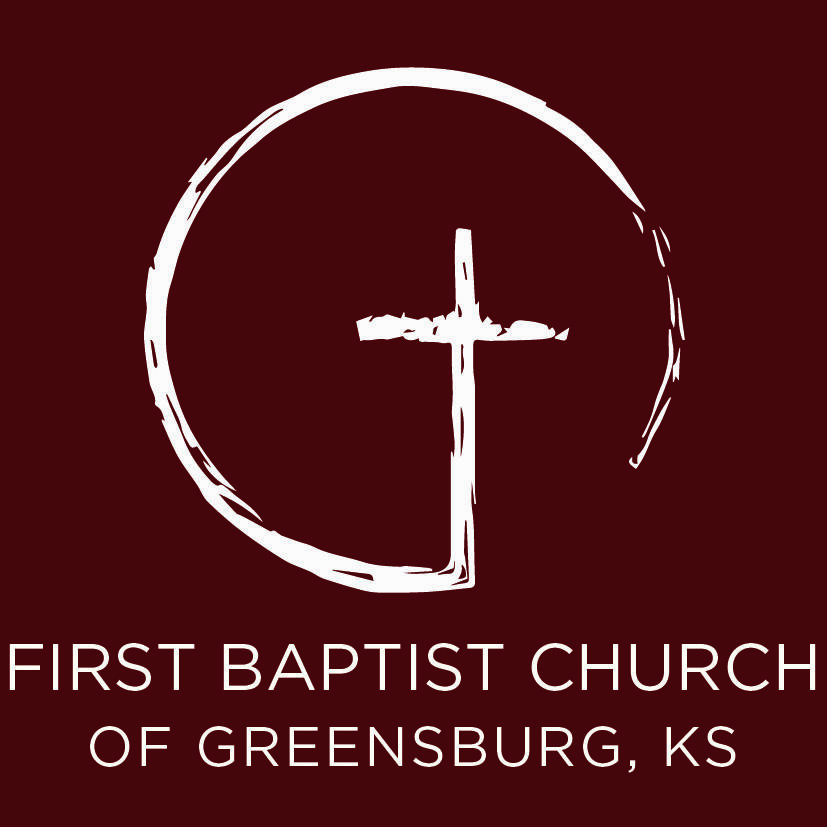 FBC Greensburg KS
Mother's Day 2020
First Baptist Church
Greensburg, Kansas
Pastor Nicholas Sterner
May 10,2020
ORGAN PRELUDE Randy Rinker
WELCOME/ANNOUNCEMENTS
PRAYER Pastor Nick Sterner
*HYMN "Heaven Came Down" 510
OFFERING
*DOXOLOGY 815
SPECIAL MUSIC
*PRAISE TEAM
MORNING MESSAGE Pastor Nick Sterner
*HYMN OF INVITATION "O Come to The Altar"
*CLOSING SONG "I Have Decided to Follow Jesus" 602
POSTLUDE Randy Rinker
*Please Stand
WELCOME VISITORS! God Bless you for worshiping with us today
FBC Prayer List
Our troops: Dylan Sears, Dustin McGraw, Xaiver Lyon, Stone Torres
Our Church's Ministry (FBC Connect Groups, Fellowship & Outreach)
Maharshta Baptist Society-Persecution of Christian Churches in India
Missionaries Church Finances
Unsaved and unchurched Doug Callis - health
Lisa Carlton- health Darla Marrs – health/situation
Scout Torres - health Dorothy Sanders - health
Irma Morton - health Cindy Thayer - health
Amber and Brandon Boyles Jessica Schmelzle - situation
Barrett Smith - health Brittni Larrick-situation
Elora Torres-health Ron & Verita Larrick-health
Rick & Diane Perrin Aleda Sears-Health
Dennis & Peggy Nix-situation Marvin Hess-health
Duane and Marjorie Sparks Jake Sipes-Legal/custody
Larry and Barbara Sparks Victoria DeMorrow-health
Maria Herndon- situation Michael Murillo-eye/salvation
Natausha West-situation Keelan Larrick- Surgery
Carl Naumann-health Vivian Carter-cancer
End of Covid 19 Pandemic
Angelique Libby-health & business
Joy Cobb & Brogan Tweety-health
Mike Jellison-Cancer Treatment
Let us get to know you!
Please take a moment to send us your information so that we may stay connected with you. Your information is carefully managed and protected.
How did you hear about us?