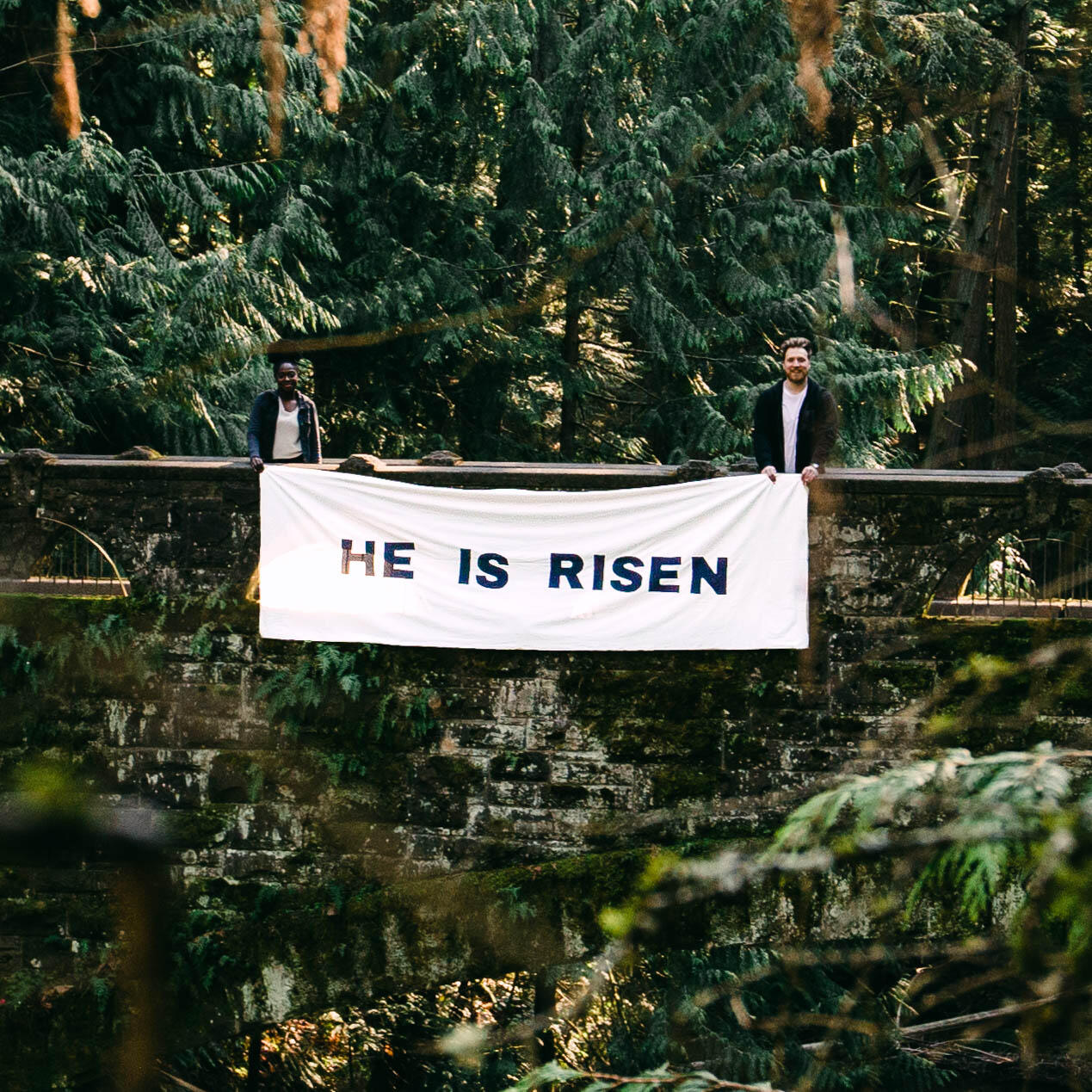 First Baptist Church of Minneola
Easter 2020
Happy Easter 2020
INTRO

- How do you preach a Easter message when COVID-19 has us all confined to our homes?

Honestly, it went easier than I anticipated.

I have to tell you a little secret. I really have no idea what the Sunday messages are supposed to be. I always have to ask God to direct my thinking. And, He never fails to answer that prayer.

God wasted no time directing me to the book of Job for this year's Easter message.

Please have a Bible opened to Job for our message today. We will be all over the place from chapter 1 to chapter 23.

I'd like to get us started with two verses that seem particularly special on an Easter Sunday:

"As for me, I know that my Redeemer lives,

And at the last He will take His stand on the earth.

"Even after my skin is destroyed,

Yet from my flesh I shall see God;

BAK

- "Easter" the word, is not uses in our Bibles. The KJV in

Acts 12:4

uses it in place of "Passover." Some even suggest there is a hint of it in

1 Cor 5:7

"Christ our passover also has been sacrificed."

Its a word that speaks of the spring equinox in many Germanic languages. In history it became a festival time among Christians for celebrating the resurrection of Jesus.

Originally it was called

Pasha

because it was associate with the Jewish Passover. The name Easter actually is derived from the spring festival honoring the Anglo-Saxon goddess Eoster.

TRANS

- Now back to how to preach the celebration of resurrection, something Christians have done from about 200 AD? And why pastor, why talk about Job; his story does not strike me as being a Easter themed book?

Easy answer: Job knows his Redeemer lives and even during some pretty dark patches, Job was able to worship God.

What is more, we need Job's message today. The world is hurting. Nations struggling. Families grieving. People sick and dying. And, in some way every human being is affected by what is happing in our world today.

More than ever, like Job, when feeling hit by so much tragedy, we need to worship God. What is more is, others need to hear, see, and know that our faith is like the faith of Job.

No matter what is going on in the world, regardless of loss, sickness, or pain, we will hold to our faith and worship our God! With all that is going on in our world, more than ever we needs is Jesus.

I know that long after my flesh is destroyed and Jesus return to earth, I know that I will in my body see God.

INTRO

- I got a call Monday. Somebody you know was asking a Bible question. I noted how the phrase, "role model" was coined by a man named Robert King Merton, a Columbia University sociologist. Merton died in 2003.

You might not recognize his name, but you will recognize some of the phrases he coined such as

self-fulfilling prophecy

and

unintended consequences.

Merton was the man who invented

focus groups

and popularized

serendipity

.

Merton coined a term

role model

, a term that I often associate with Jesus Christ.

Jesus is a great role model. He provides an example of someone we all can aspire toward imitating.

Jesus's life is so impressive that it transformed the whole spring season; His life is why the entire Easter and Passover celebration time is what it changed into what we celebrate today!

Jesus not only changed history, he changes people. That is why we look to Job today.

Job, too, is a role model. Job went through intense times, didn't get all his questions answered, yet five times in the book attributed to his name, Job affirmed his commitment to the Lord.

TRANS

- These five great statements of faith are like flashing signs posted throughout this book.

Then Job arose and tore his robe and shaved his head, and he fell to the ground and worshiped. He said,

"Naked I came from my mother's womb,

And naked I shall return there.

The

Lord

gave and the

Lord

has taken away.

Blessed be the name of the

Lord

."

Through all this Job did not sin nor did he blame God.

The devil is messing with Job. Job responds by falling to the ground in worship.

The NT speaks of this same idea:

For we have brought nothing into the world, so we cannot take anything out of it either.

ILL

- Mom texted me a humorous video produced by my insane sister. She videoed herself claiming to be "going crazy" due to "voices in her head" as a result of our stay-at-home order. During the video she would pause to tell her "imaginary friend" to stop talking.

Finding ways to fill our days is something with which many people are currently wrestling. How should we contend? Might we dip to despair?

Despair

is the devil's objective.

It's one that, this very Easter Sunday, the devil is hoping to glean from so many.

The devil says, "too bad you can' t go to church, especially on Easter" and, "don't you miss everybody?"

Now, there is some truth in the devil's words. Recall how the devil tricked our Adam and Eve. Our advisary knows exactly how to push our buttons.

We all miss getting together at the building and especially on Easter. But the building and the Easter Sunday thing were not even part of the early church.

Long before buildings and Easter celebrations the thing that mattered most, to God and His church, was worship.

Today, like Job, we will not despair because we still get to do the thing that

most

pleases our God. We

get to worship

God; from our homes, during a pandemic, even when hearing the height of tragic outcomes as a result of COVID-19.

No, we still get to do the very best and

nothing will stop us.

Ephesians 6:12 NASB95PARA

For our struggle is not against flesh and blood, but against the rulers, against the powers, against the world forces of this darkness, against the spiritual

forces

of wickedness in the heavenly

places.

Romans 8:38–39 NASB95PARA

For I am convinced that neither death, nor life, nor angels, nor principalities, nor things present, nor things to come, nor powers, nor height, nor depth, nor any other created thing, will be able to separate us from the love of God, which is in Christ Jesus our Lord.

TRANS

- We will worship God during the storm. Life will happen and that is our next point.

What's With the

World

? 2:9-10

Then his wife said to him, "Do you still hold fast your integrity? Curse God and die!" But he said to her, "You speak as one of the foolish women speaks. Shall we indeed accept good from God and not accept adversity?" In all this Job did not sin with his lips.

ILL

- Who doesn't like to find music we like? I'm a amateur radio operator and one of my fellow Hams, as we are sometimes called, likes to operate with morse code.

I recieved a periodical containing an article about a mores code inspired symphony recording. Quickly I tried to find the music on Apple Music. I typed the title to one of the songs and Apple Music brought up a selection.

I expected the music was the selection for which I was seeking. However, only moments into giving my ear, I realized the song was not what I'd hoped to hear. The words to the song rapidly disclosed a perverse line of profanity. It sent a message alright, by was defiantly not sent by morse code!

It was not what I wanted and did not please my ears to hear!

In our lives we go about our days hoping to glean some manner of joy in our routine. Who doesn't like to feel happy or have a good belly laugh? But, that is not always the case?

Perhaps we don't respond to life as Job's wife might suggest, "Curse God and die!" But, how often we get down, depressed, and discouraged because we want things to be different?

Job's advice carries well with us today. Who could be happy with sickness, loss of employment, missing friends, and worry for the world?

Perhaps some say, "Why is God allowing this?" A good question, and free will does little to help us grasp God sovereignty in the storm.

Still, Job, speaking through God's own Word, asks us, "Shall we indeed accept good from God and not accept adversity?"

Perhaps the best answer is to change how we

look

at things?

TRANS

- Called to worship and during a World pandemic. Job will have us rightly examine our questions and not run from lack of understanding. What is the worst that can happen? Let's turn to the 13th chapter in our next point.

"Though He slay me,

I will hope in Him.

Nevertheless I will argue my ways before Him.

Job didn't have the answers he friends sought. The friends questioned Job, "Did you do something to get God mad with you?" "Perhaps its some sin you are hiding?"

Job didn't fall for the clever truth twisting. Sure Job was a sinner; who isn't one? Still, Job was not forgetting his faith.

People look for statements of faith. This one may be the best of the Bible's faith statements.

"God might kill me off, but I will still trust Him!" (my paraphrase)

What a great attitude in the middle of a messed up life.

ILL

- How would you respond if somebody you know came to you and sliced you open with a knife?

Maybe not to happy, right?

But say this person were a surgeon and that knife was a scalpel and the cut was to preform an operation that saves your life?

Sure, you'd not like it at the time, but you'd be grateful you knew the surgeon who could do such an operation.

Jobs says, "Though He slay me, I will hope in Him." I a way, Job says, "I trust the Great Physician who will not harm me but works all things for good." At the moment, it might not be so great, but God always has a plan, even if we don't understand.

I

will

trust God no matter what.

Job completely trusts that God knows what He is doing. Job knows that God will never do anything that completely obliterates someone who belongs to Him.

God wants good for his children; regardless of how things appear in the moment.

Now suppose one of you fathers is asked by his son for a fish; he will not give him a snake instead of a fish, will he?

God is not against His own, but for us. Like Job, we know we don't have all the answers, but we still trust that God has what is best in mind for each of us.

TRANS

- Wonder what's going on, yet even the worst might come, we worship.

Let's take a look at the oldest Easter statement in all of history, all of the Bible.

Words

were Written! 19:23-27

"Oh that my words were written!

Oh that they were inscribed in a book!

"That with an iron stylus and lead

They were engraved in the rock forever!

"As for me, I know that my Redeemer lives,

And at the last He will take His stand on the earth.

"Even after my skin is destroyed,

Yet from my flesh I shall see God;

Whom I myself shall behold,

And whom my eyes will see and not another.

My heart faints within me!

From what most scholars believe is the oldest disclosed to humankind from of all of the Bible comes the very word that encompasses all of Scripture.

"My Redeemer

Lives

" Jesus is alive.

"He will take His stand on the earth"

Heaven is the waiting place we go to be with the Lord. The new earth is the place were Jesus will one day stand. It is then we get new perfect bodies.

Does it make sense now. We die, go to the current heaven, all is made new, Jesus stand on the new earth (God makes all things new, new heaven, new earth, new body for you), and we will then see Jesus alive!!!

TRANS

- Worshiping while wondering "what's going on?" is not all that bad when we know that the worst, dying in this body, is not our end.

Because Jesus lives, we too shall live.

After a little while the world will no longer see Me, but you

will

see Me; because I live, you will live also.

TRANS

- Worship Him, Wonder and trust Him, the worst will not separate us from Him, and in all this know He Lives!

Troubles are for a moment. Know God has a plan and paves the way for His own.

Let's look at this in our final point before we conclude.

What a Wonderful

Way

. 23:10

Job's great faith encourages us when we so desperately long for a good word. Job's last amazing confession of lasting faith is found in 28:8-12:

"The proud beasts have not trodden it,

Nor has the

fierce

lion passed over it.

"He puts his hand on the flint;

He overturns the mountains at the base.

"He hews out channels through the rocks,

And his eye sees anything precious.

"He dams up the streams from flowing,

And what is hidden he brings out to the light.

"But where can wisdom be found?

And where is the place of understanding?

God

knows

our time, troubles, temptations, tribulations, trials, testing, and the truth.

God knew He'd send Jesus to the cross before the world began. God knows the final outcome off all creations.

And God, knows you. God know's your hurt, pain, uncertainties, and secret thoughts. God knows every good and bad thing you've done and will ever do. Yet, God loves you and Jesus died for you so that you can be with God.

Let's sum up Job's final faithful words as you think about God knowing your "way."

In all life Job helps us understand that, "Your troubles will not last forever, and they do have a purpose."

And, "God knows how you will go through life, and when all is done He will bring you through fully completed and perfect. Your sin side will be gone forever and you will spend eternity in the very presence of God."

TRANS

- We discussed worshiping in all times. We noted it's normal to wonder about the state of the world. We asked questions like, "what is the worst that can happen to us?"

And we noted that in all if this, like Job, we can call out those wonderful words, "My Redeemer Lives!"

Lastly we saw that God knows all that happens with humankind. While we don't always get the BIG picture, God has a way that in the end is exactly what is best for us.

In some way we can't explain, God works with troubled humankind to insure His children get to spend eternity with Him.

What challenges are you facing right now?

The hope you need is found in Jesus.

We see hope found in Christ Jesus in the OT and NT; the whole of the Bible.

Saints of all ages, along with you and I, can say together, "I know that my Redeemer lives!"

Place your hope, trust, and life in the hands of

Jesus

and trust Him to show you the way!
Let us get to know you!
Please take a moment to send us your information so that we may stay connected with you. Your information is carefully managed and protected.
How did you hear about us?