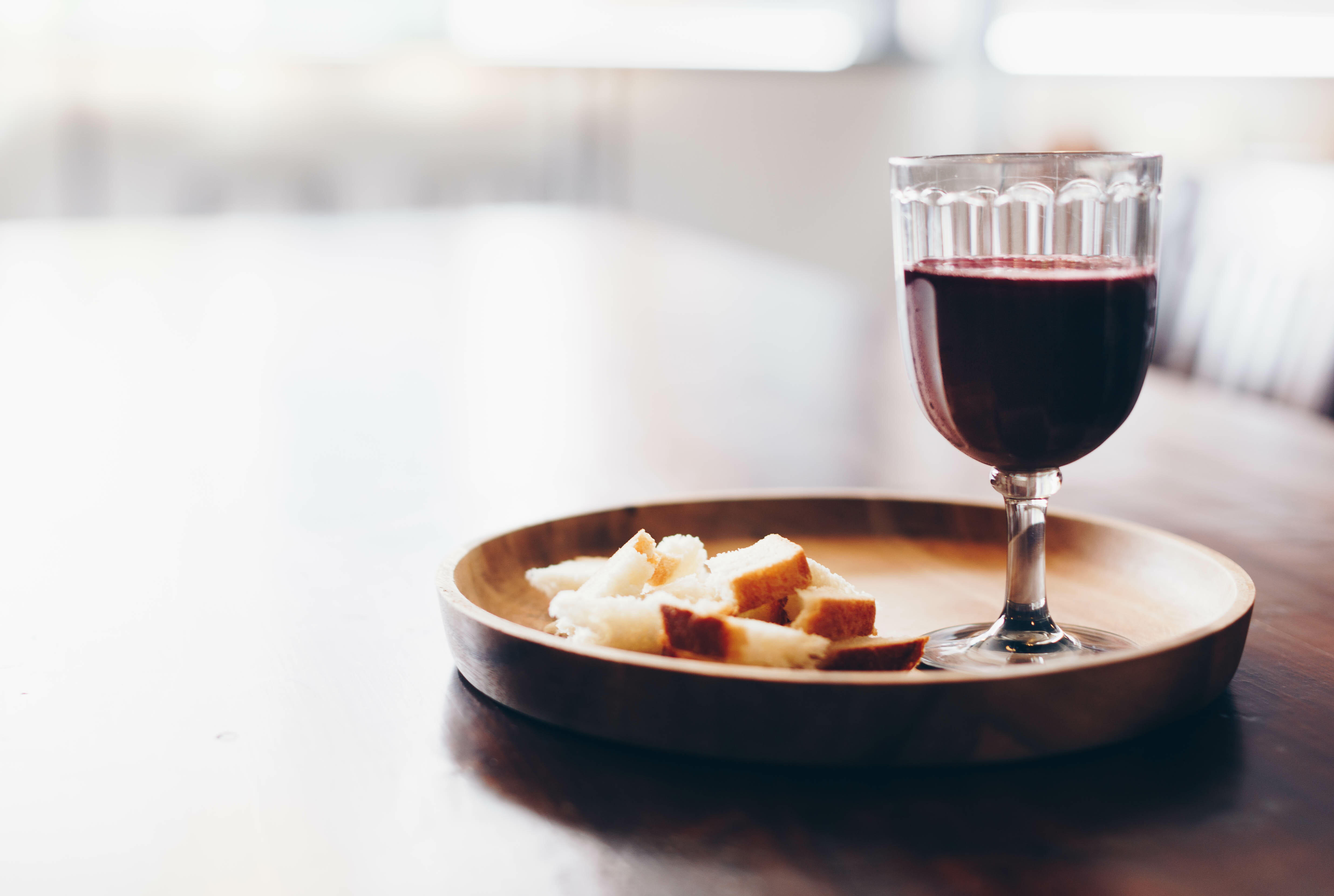 First Baptist Church of Minneola
Commandment Five
ILL

- Ted Turner, founder of the Cable News Network, told a convention of newspaper executives that the Ten Commandments are out of date. Instead, Turner suggested a set of "Ten Voluntary Initiatives" to guide "sensitive persons through the new age."

Sadly, the 81 year old multi billionaire with dementia does not seem to have relationship with the Lord.

I have news for Ted and all those who think the commandments are out of date.

People come and go, but God's Word remains forever!

TRANS

- Here is where we are and where we are going in weeks to come:

Four - Keep the Sabbath day holy. (last week)

Five - Honor your father and your mother. (this week)

Father's Day Message (next week)

Independence Day Message (two weeks from now)

Six - You shall not murder. (three weeks from now)

Let's look at our text for today:

Honor your father and your mother so that you may have a long life in the land that the

Lord

your God is giving you.

HUM

- When come to being upset, the Bible's remedy is to take two tablets.

Two tables with 10 commandments that is.

Its said the Bible has thousands of don'ts that all help us to keep the 10 commandments.

As noted last week, the best way to start feeling better about going to church is to making cooperative worship more important, as God intends, than anything else in life.

The 5th commandment is a

hinge point

in the 10 commandments.

You may know the first 4 deal with our relationship with God and the last 6 our relationship with people.

In addition, unless we are good with God, we'll never get it right with others. That's why the Bible lists them with God first followed by among humankind second.

Then, once we have the upward right, we need to get the outward correct. It's here God has us start with the first relationship we all form, our parents.

Unless a person can love and respect their mom and dad, how is it possible for them to love and respect others?

A right society begins in the

home

.

When the home life is a mess, society will reflect that issue.

The trickle through is a parent raises children to know and love; God, them, and others.

When raised to attend church and worship God, the children, the home, and society all are improved.

Before we look at today's points, I want you to think about the word

honor

.

In Hebrew thought, the word in the original language, means to weigh heavily.

The word is used in the same sense 3 times in the OT and 13 times, 11 the gospels, in the NT.

The Jewish historian Josephus provides insight into the Hebrew cultural understanding:

" but if it happen that these words and instructions, conveyed by them in order to reclaim the man, appear to be useless, then the offender renders the laws implacable enemies to the insolence he has offered his parents, let him therefore be brought forth by these very parents, out of the city with a multitude following him, and there let him be stoned."

The idea is parents must speak words of wisdom into their children.

If the grown child does not respect the parents, let God be their judge.

Parents did all they could and it is not their fault.

In a day when parents are blamed for all the problems of the youth, I think we need to remember only God is judge of both parents and youth.

ILL

- My mother had her whistle and dad had his sound. We knew to come running when our parents called. Usually it was on the first call, but now and then I'd think, "It was just the second time I heard the sound."

Let me tell you. If I honored my parents, I'd had run on the first call. I'd note the significance of the sound and run home to see what my parents wanted.

I want us to run through a list of ways to honor parents.

Children, obey your parents in everything, for this pleases the Lord.

According to this, children obey parents to please the Lord.

I wonder how may parents think, "They don't obey me and it makes me sad the Lord is not pleased."

More likely a parent thinks, "They don't obey me and that makes me made."

I think we can all agree that pleasing the Lord is good for us.

Disobedience, and this is with children and adults, is not weakness, it is

wickedness

.

HUM

- Man asks a little girl, "What do you want for yourself when you grow up?" Little girl responds, "To be alive." Man says, "Well then, best start obeying Mom and Dad."

Showing children "how" to obey is the best example parents set; obeying God does more to teach children than the strictest punishment.

Children, obey your parents in the Lord, because this is right.

Parents make mistakes. But, the Bible does not say obey only when parents are right, but to obey them because it is right.

TRANS

- Obedience is the obvious part of this commandment. Let's look at a few more.

ILL

- Growing up my sisters helped with most of the house chores and I helped with the trash and mowing the lawn. Sometimes I'd even run around with a weed eater.

As a child, my parents taught me to be helpful.

Do you recall this proverb:

The son who gathers during summer is prudent;

the son who sleeps during harvest is disgraceful.

A young person who loves Jesus will honor the Lord by

helping

parents in the home.

ILL

- As a teen, I expected that I'd one day grow up. Shockingly I discovered that I will always be a child to my parents! Mother even sings a song that tells me I will, "always be a child in her eyes."

What does the grown child do?

We continue to help. It may be the home, but often its more involved.

Do you recall Jesus talking about helping aging parents:

But you say, 'Whoever tells his father or mother, "Whatever benefit you might have received from me is a gift committed to the temple,"

BAK

- In Jesus' time, children were expected to care for aging parents. While our society is not the same, the principle remains the same. We should be helpful to aging parents.

ILL

- Many of you know my parents. Dad is in a nursing home and mom often feels alone. I help both of my parents most by listening to them. It may not be much, but being there for them is a great way to help. It says, "I love you more than what I am doing."

We all need help from time to time. Just as in the days of Jesus, we honor parents by being helpful to them as they age.

TRANS

- Obedience and help are great, but what about respect?

It seems the word "honor" is naturally interchangeable with the word "respect."

Honor your parents.

Respect

your parents.

Look here at a verse in Leviticus:

"Each of you is to respect his mother and father. You are to keep my Sabbaths; I am the

Lord

your God.

Psalms uses the same Hebrew word, a slightly different form:

The fear of the

Lord

is the beginning of wisdom;

all who follow his instructions have good insight.

His praise endures forever.

Respect, fear, in both places it mean to give reverence.

As for the eye that ridicules a father

and despises obedience to a mother,

may ravens of the valley pluck it out

and young vultures eat it.

TRANS

- Obedience, helpfulness, respectfulness, what of thankfulness?

Perhaps you've heard someone say "have an attitude of gratitude?"

Think about the number of times a parent:

spends the night watching a sick child.

drives children to friends house, school, and sporting events.

pays for food, doctor visits, and dental bills.

It does not require a family wealth for parents to

invest

what matters most in children.

Being grateful, thankful, and expressing that is part of showing honor.

The know-it-all teen is a difficult one to parent.

"You think you know everything!" and "I don't care to hear you old man." may well be some of the more disturbing teenaged statements.

What is the reason God says children need the advice of our parents?

Listen, my son, to your father's instruction,

and don't reject your mother's teaching,

God tells children to

trust

the advise of their parents.

ILL

- Dad probably didn't need my help. Yet, he knew I needed to learn how to sand wood with the grain or else the stain and varnish would not look all that well. So, dad took the sander in hand, showed me the grain in the wood, and explained how to move the sander in the same direction.

Dad showed me lot's of things, but also shared many things. Dad shared how he made friends with some fellows who like jazz music. Dad even let me listen to some of his old jazz recordings.

Advice come in more forms than a scolding and message of proverbs may well say "look, listen, and learn."

Parents teach us by how they live, what they do, as well as what they say.

TRANS

- Obedience, helpfulness, respectfulness, thankfulness, and needfulness.

Let's look to our last point.

We're ending in this one because it makes all the others possible.

When children love parents: obedience, helpfulness, respectfulness, thankfulness, and needfulness all come more easily.

Children honor parents by showing them

love

.

As most often time will have it, children outlive their parents.

Each in the given time may see our parents to the grave.

Funerals often are the last goodbyes. However, the goodbye is not reciprocated; the deceased can no longer respond.

Perhaps the best thing we can pass along to another generation is to give their parents love while they can.

Perhaps a gift of a call, text, email, or letter that says, "I love you." is the best way to show others the way to honor parents and all peoples.

Communicate love to someone today. And, if possible, let children see you do it.

Actions can teach just as well as words.
Let us get to know you!
Please take a moment to send us your information so that we may stay connected with you. Your information is carefully managed and protected.
How did you hear about us?