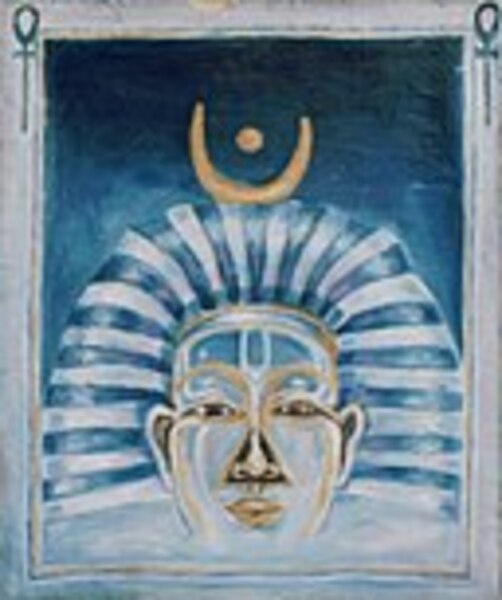 The Unthinkable Love of God
Genesis 12
Have you ever doubted the extent of God's love for you? It can be easy to do sometimes. When things happen that we don't expect, and when it seems like we're dry, we can easily decide that God is not for us. Or perhaps we just forget sometimes that God is truly for us.
In Genesis 12, God calls Abram to leave his home and go to an unknown land. God tells Abram that he will be blessed, he will become a great nation, and that God will bless those who bless Abram, and curse those who curse him. God doesn't promise to give Abram anything his heart desires, but He does promise to work through Abram, and on Abram's behalf. This should have been a great comfort to Abram. But just as, with the same promises to us as believers in Christ, Abram didn't always rely on this promise as much as he probably should have.
We see this in action in the next story about Abram. Abram goes to Egypt because of a famine, but he acts rather foolishly when he arrives. He takes his family, but when they arrive at Egypt, Abram becomes fearful that he will be killed. He knows that Sarai, his wife, is beautiful, and he's afraid that once the Egyptians see her, they'll kill him so that they can have her. Rather than trusting God's promise that he will become a great nation, Abram tells his wife to tell the Egyptians that she is his sister, so that they won't kill Abram to get her. This seems to work. As Abram thought, when they arrive in Egypt, everyone is stunned by his wife. So much so that they start telling Pharaoh about her! After Pharaoh sees her, he decides to take her as his wife. But even in Abram's foolishness, God was fulfilling his promise. Though Pharaoh isn't cursing Abram, he is (unknowingly) preparing to violate Abram's wife. Pharaoh and his household find themselves diseased because of Pharaoh's taking Sarai as his wife. Even in a situation that was the result of his foolishness, God brought curses on Pharaoh for what his actions did to Abram. Even in his foolishness, God showed His love to the greatest extent toward Abram.
It can be very easy for us to read a story like this and think "But… Abram was someone special in God's story. God doesn't have that kind of regard for me." This couldn't be any more wrong! For those of us who are in Christ, we have even better promises. Paul asks in Romans 8: "What, then, shall we say in response to these things? If God is for us, who can be against us?" Paul goes on to point out that if God wouldn't even hold back His only Son, that He is unlikely to give us less than everything else! For those who believe in Jesus, nothing can separate us from His love - not our foolishness (like Abram's), not someone else's. Not our suffering or our troubles. Nothing in heaven or on earth can keep us from God's love - not even the times where we doubt His love because we can't see it clearly. Do you believe that God loves you, and is working on your behalf today? Do you believe that, as Paul says, Jesus is interceding for you before God (Rom. 8:34)? Rest in that truth today. Rest in the truth that if you are in Christ, God loves you.
Our address is: College Street, Marionville, MO, 65705