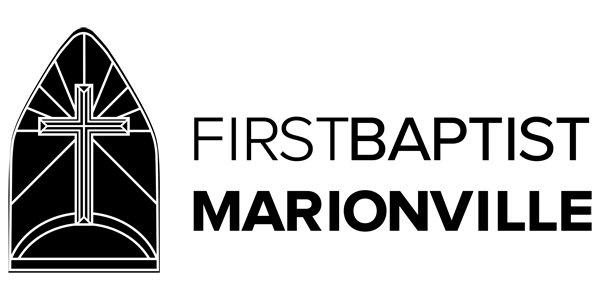 FBC Marionville Update
Working together for the Glory of God
An Outcome Based Transition
You and I, as followers of Jesus Christ, are a bit audacious! Actually, VERY audacious! We truly believe God is at work on planet earth through OUR congregation! And right now, we are on a journey of transition, renewal, and growth to be used of the Lord in new ways!
We are joining Jesus Christ in his overarching purpose… to bring God's eternal and abundant LIFE to the people he loves. (John 10:10). We affirm that following Christ is the best life possible.
A great Life is defined by "HEALTH." No matter what your age, location, or setting may be, your health defines your ability to enjoy God's gift of life. This is true for ourselves, our family, and our church.
Interestingly, health is a state or condition of complete physical, mental, social and spiritual well-being. It's more about what's right with us than what's wrong with us!
Have you noted that the doctor doesn't just say, "You look healthy!" Instead, he/she takes your blood pressure, listens to your heart, measures the chemicals in your blood, and tests your reflexes! And it is the combination of these multiple factors that indicate "You ARE healthy!" (Or not!)
The same is true of our personal spirituality and church health. There are things we can measure that reflect things we cannot see. Jesus said we would "know the tree by its fruit." His genuine followers will always be known for gathering together, giving, caring for each other, and loving who He loves.
So the question is not, "How big is our church?" but rather, "How heathy is our church?" How do we "measure up" to the standards of Scripture? This is the true indicator or our church health and the ultimate measure of our transition.
I have been tasked by the church to lead us to an "outcome-based" transition, which simply means that we will know we have moved to the "next level" when certain things are true of us— not based on a timeline alone.
Therefore, I am asking you to read and learn about the 9Marks materials that focus on "Church Health." Through personal reading and Sunday School teaching, we will acquire a "common operating picture" of what church health looks like!
And we will continue to journey through the 8 stages of transition outlined by the Lifeway program we agreed to… in spite of the obstacles the COVID-19 pandemic has put in our path!
Along the way we will establish a clear Membership Roll, revise our Constitution & Bylaws, design a Leadership Training pipeline, and create a Strategic Plan.
Susan and I are enjoying our journey into the Lord's Will together! You folks are great!
Brother Gary
Our address is: 301 S College St, Marionville, MO 65705, USA