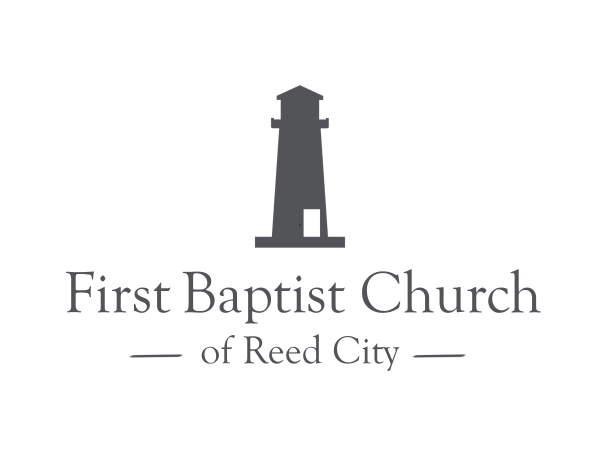 Hall Prayer Letter
May 2020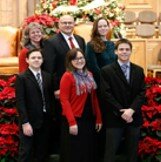 Dear Praying Friends, May 5, 2020
Greetings in the Lord from South Nowra in New South Wales,
Australia, and thank you for your prayers and financial support! We are thankful, too, for the Lord's blessing on our labours and His work in Aussie hearts.
In the weeks leading up to the coronavirus restrictions, we had good evangelism contacts, visitors were coming to our church services, and attendees were considering steps of obedience and growth. This was true in both the churches we are helping. We felt a growing sense of spiritual expectancy and were excited about what the Lord was doing around us, in us, and in spite of us.
Then the coronavirus restrictions were announced and everything came to a grinding halt. Or so it seemed for a while. We held our last church services on March 22nd. In the morning we met outdoors at our church in Nowra, and in the evening we met for our last gathering of the congregation in Ulladulla. Outreach, children's ministries, Bible studies, and discipleship stopped, too. It was all rather sudden and shocking. That was six weeks ago.
Our situation was / is probably very similar to yours: Social distancing soon became the governmentimposed norm. Some mocked the drama, but others were clearly frightened. Contactless commercial measures made it hard to even leave a Gospel tract without fearing someone was thinking we were endangering the public health. I still wonder at times why the Lord has allowed all this to take place. Global conspiracy or worldwide pandemic? Physical threat or spiritual persecution? Government oppression or healthy practices? Time for submission and obedience or time for protest and rebellion? Are we "forsaking the assembling of ourselves together" when "We ought to obey God rather than men" or is it a time to follow the principle behind the command in Leviticus 13 regarding isolation and quarantine? Maybe it is a bit of all these meant to be balanced in each of our lives and ministries as the Lord specifically directs. Helpful or not comes the realization that most around the globe are experiencing similar questions and similar or worse situations.
On the surface, one might think the last 6 weeks or so would have devastated our churches. But God is bigger than the virus and its restrictions. He is still on the throne and His mills are still grinding. God creates and controls circumstances – even viruses and restrictions – to accomplish His will. I've decided to treat this time as an opportunity and a blessing. Though many are out-of-work, income-reduced, and lonely, some are more open than ever before. These restrictions are only temporary. They will be lifted before the Lord returns or takes us Home. If not, I want to be found serving Him faithfully.
Although Zoomed and recorded services don't necessarily take less time than "the real thing," most of us have had more opportunity to pray, read the Bible, and spend time with family. Marie records her SS lesson on Fridays w/ Daniel as her cameraman. I and some of the family record the Nowra service on Saturdays. Pastor Shellabear is always there for that, along with Brendan our sound man who has been training our son David in that area. (I still struggle preaching to a mobile phone, and leading singing and making church announcements to a near-empty room; but one Aussie has said our church's Youtube services are the most Gospel-oriented they have seen yet.) On Sundays, we gather to watch the recorded Nowra service and to participate in the Zoomed Nowra teen class and the Ulladulla Sunday evening service. Also by Zoom, we have reported to supporting churches and I am praying with our sending church's men's prayer group. This week we plan to start Zooming our mid-week prayer and Bible study.
Perhaps more than ever now, we use e-mail, SMS texting, and regular phone calls to reach out to others. Let's pray that the coronavirus and its restrictions be used of the Lord to direct people's hearts to eternal matters, to humble the proud, to bring yet-unfulfilled commitments to fruition, and to turn our nations' leaders and people back to God and His Word.
Married firefighters Chris and Jo heard the Gospel shortly before the restrictions began. An aborigine named David was starting to come to church services. Kim was attending services and was excited to continue her spiritual growth in spite of bad health. Tony, whose wife recently left him, was coming strong and growing in the Lord. Cynthia was making decisions to stop her backsliding. A de facto couple from each our churches needs to be married. Renae and Chris need to be saved, as does Wayne. Several from both churches need to repent. A family at Shoalhaven needs to repent and change their ways, setting the example for others they influence spiritually. Sara, Amanda, and others need to be baptized. Both our congregations have decided to take on two new Aussie missionary families. The Johnstons are out of a missionary's church way up in Queensland and on their way to PNG; the Herringsons are on their way to Mauritius (James Herringson is a former student at Sydney Bible Baptist College).
Thank you for your prayers and financial support in March and April!! Jon, Marie, Rachel, Hannah, David, and Daniel Hall
E-Mail: ozhalls@yahoo.com
Our 6-minute Vimeo report is available at
https: //vimeo.com/285180227
Our address is: 4151 Wild Turkey Trail, Reed City, MI, 49677