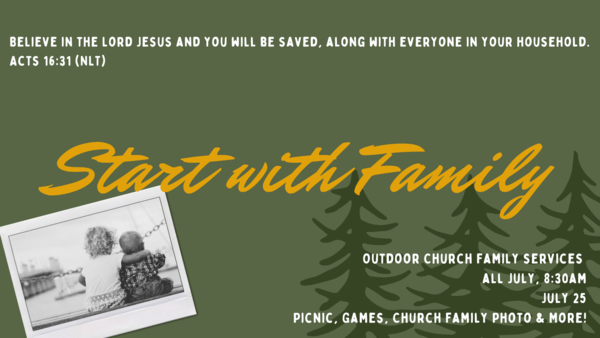 2021 Convention Recap
www.jesusisthesubject.org
This year's Church of God Convention and General Assembly was held in Denver, Colorado. Most days were partly cloudy with small rain showers that broke up any ventures downtown for a quick bite to eat (sorry, we weren't able to convince the rain clouds to come this way). The theme revolved around justice and righteousness, drawing from Jesus' sermon on the mount, particularly Matthew 5:6, "God blesses those who hunger and thirst for justice, for they will be satisfied."
The speakers were from in and outside the Movement and spoke along the convention's theme. Whether it was justice between us and God or justice between us and others, the emphasis was generally placed on our responsibility to be just people in a broken world. This of course played out differently depending on the speaker with varying assessments about and for the church which often imparted some form of challenge. Much was said about racial disparity as well as sex trafficking and issues around immigration. Other noteworthy topics included our identity in Christ, unity, and character.
It was good for the church to address many thorny issues, but I feel that we neglected the elephant in the room that is just as relevant as the above topics. Not much was said in light of last year's shutdowns that caused untold amounts of suffering for all people groups around the world. In one of the classes we did hear a little from our missionaries, who were able to relate how various countries fared during the pandemic. It would have been helpful to hear from a few of our American brothers and sisters on the subject.
Our various colleges are generally doing well when it comes to enrollment and finances. Warner Pacific, which is near Portland, Oregon, is facing a few challenges, but has recently hired Dr. Brian L. Johnson as the school's new President. He brings experience and a good foundation of not only Biblical knowledge but also practical application.
There are a number of great initiatives within the Movement that I urge you to check out. The Chapter 4 Institute is one example that has been empowering local churches to reach their community. It is a bottom up approach to developing Gospel driven churches within their particular context. You can check out stories and examples of the institute's work here: chapter4.org.
Also, be sure to see what else the Movement is doing by visiting: jesusisthesubject.org.
Finally, thank you for allowing us to attend this year's Convention and General Assembly. We were able to not only take in much of the content, but also worship and fellowship with the larger church. I'm hoping that next year will bring a Regional Convention close to home. Wouldn't that be great? Think about it: we could take a bunch of vehicles down, join in the convention and be that rowdy and joyful church from Tulare . . . yup, sound like my kind of Convention.
Blessings to you & yours,
Pastor Aaron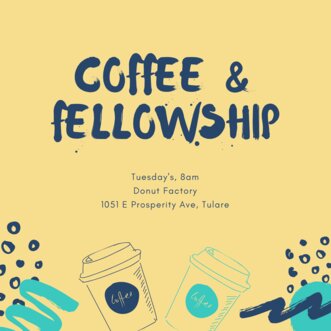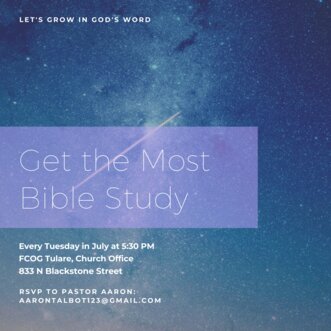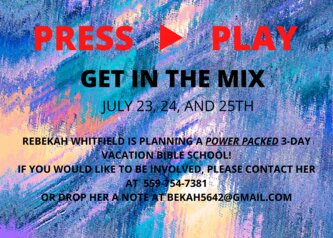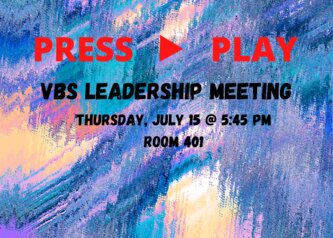 Worship with us live every Sunday at 10:30am on our website (fcogtulare.com) or through our faithlife app for your phone or tablet available through your app store.
If you have any questions, please feel free to contact the office.
Our address is: 833 North Blackstone Street, Tulare, CA, 93274