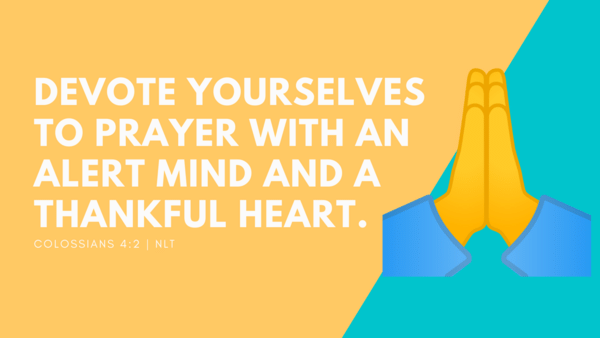 Gather & Pray
Tuesdays, 6PM | Rm 401
Devote yourselves to prayer with an alert mind and a thankful heart (Col 4:2, NIV).
Life is mysterious. Some of my first recollections of wonder took place on a winter afternoon as I gazed from the living room window at the snow covered elms in the front yard. I was maybe four or five at the time and was struck with a sense that life is joyfully mysterious. The brief impression left me just as quickly as it had first arrived, and I carried on playing with my younger brother.
When we devote ourselves to prayer, as prescribed in Biblical passages like Colossians 4:2, we are reminded of the mysterious connection that we have with God. That the One who created everything and everyone would desire to know us and be known by us is perplexing, but also humbling and somehow deeply satisfying. Like that first cool drink of water after a morning of yard work, God satisfies. There is an otherworldly joy, a spiritual peace that is beyond understanding and complete comprehension when we gather and pray in the name of Jesus. At the beginning of the book of Acts, Jesus promises that our Heavenly Father will send the Holy Spirit. Later, we see the promise fulfilled on the day of Pentecost. Some 2000 years later, we meet and pray as well and experience Holy Spirit's presence and anointing.
Join us Tuesdays, 6pm in room 401 for a time of worship and prayer. Life is mysterious, so why not experience on of the greatest mysterious together: the presence, the love, the peace, and the deep joy of God in our lives.
Prayerfully exploring life's mysterious with you,
Pastor Aaron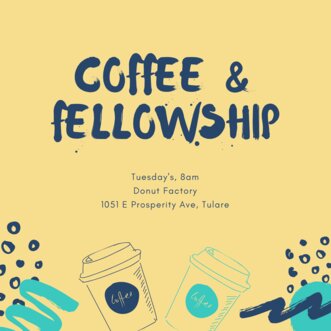 Keenagers, Tuesday, 11:30AM | Apple Annies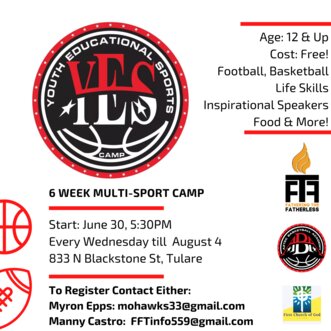 Worship with us live every Sunday at 10:30am on our website (fcogtulare.com) or through our faithlife app for your phone or tablet available through your app store.
If you have any questions, please feel free to contact the office.
Our address is: 833 North Blackstone Street, Tulare, CA, 93274